Befrienders wanted: MSF seeks 4,000 volunteers to reach more families under ComLink programme
The current and planned programmes at ComLink communities include reading and numeracy for young children, sports activities and skills upgrading and job matching services.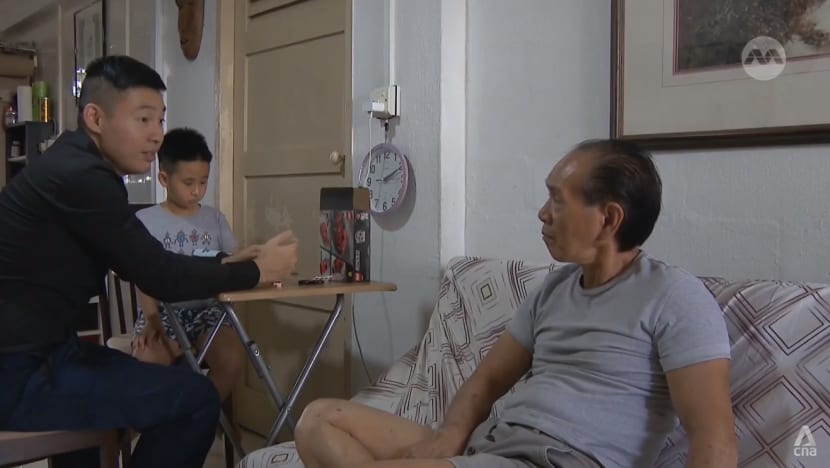 SINGAPORE: Four thousand more volunteers are needed for a government programme that helps the vulnerable.
Under the Ministry of Social and Family Development (MSF) Community Link (ComLink) programme, these volunteers will reach out to and understand the needs of families with children living in rental flats. They will also organise and support community programmes, and befriend these families.
MSF piloted the initiative in 2019 in four areas – Boon Lay, Marsiling, Kembangan-Chai Chee and Jalan Kukoh – to better support these families who often face a host of problems.
The programme will be expanded to cover 21 communities to serve more such families, the ministry said.
Today, there are about 760 volunteer befrienders working with about 3,500 families, an MSF spokesperson said. With the additional 4,000 volunteers, the ministry expects to help 14,000 families in total.
The spokesperson added that the ministry encourages volunteer befrienders to partner ComLink families for at least six months, and for as long as they can "to better support the families towards stability, self-reliance, and social mobility".
Senior Parliamentary Secretary for Social and Family Services Eric Chua said in Parliament earlier this month that ComLink will streamline common functions across multiple programmes. Currently, families may be approached by befrienders from multiple agencies to offer support, which Mr Chua said could be confusing for them.
"Families living in rental flats often run pillar to post filling out multiple forms, repeating their stories and struggles at different offices to receive all the help they need. These families are also visited by befrienders from different agencies and organisations, each sharing their own programmes and criteria. This creates confusion and adds to these families' bandwidth tax," he said.
The current and planned programmes at ComLink communities include reading and numeracy for young children, sports activities and after-school enrichment classes for children and youth. They also offer coding lessons, basic financial literacy workshops, and skills upgrading and job matching services, among others.
CHALLENGES IN SECURING VOLUNTEERS
ComLink engagement officers work with the families to help fill in any gaps, and process referrals.
One such engagement officer is Ms Shelly Mah, who has more than 90 families under her watch. She said that volunteer befrienders take some of her load off, and help reduce her monthly house visits to once every three months.
But attracting volunteers has not been easy. Among the issues is a mismatch in availability, said Ms Mah.
"Volunteers hold a job and they have their own social life, so sometimes it might be a bit difficult to balance between the family's availability, my availability and also the befrienders' availability," she said.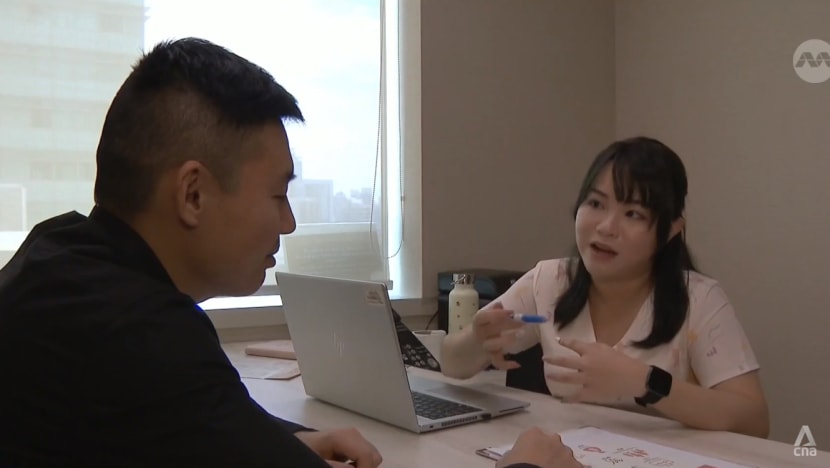 Retaining volunteers beyond six months is also a challenge, as they may be going through different stages in life, such as pregnancy or a change in jobs, Ms Mah said. However, it is easier on the families when volunteers stay on longer,  she noted.
"(For) many families, it takes time for them to establish a relationship with the befriender," she said.
"Let's say a volunteer is with us for six months, and it takes about two months for the family to be familiarised with the befriender. They might have to restart the whole process again when they meet a new befriender."
The volunteers are a mix of full-time employees, stay-home mothers and students, she said.
"We don't really have as many volunteers sign up and … (it) will be good if many volunteers will be able to join on board with us. That really helps to establish better relationships with our families," she said.
BEING A VOLUNTEER
Among the existing regular volunteers is Mr Shen Jun, who has been with the Social Service Office @ Toa Payoh since June 2021.
"I always enjoy volunteering and I want to make a positive impact on others' lives," he told CNA.
Mr Shen, who does shift work and has flexible working hours, has been regularly checking in on Mr Max Wong and his family, who are beneficiaries of the programme.
Mr Wong and his wife were jobless between May and July last year, but with Mr Shen's encouragement, they are now employed. Mr Wong is a full-time security officer, while his wife is a shop assistant.
Mr Shen also helps by providing relevant information that benefits Mr Wong's eight-year-old son.
"We have information about bursaries or children and all that, whatever there is, which I have problem keeping track of because I work the night shift," Mr Wong told CNA.
Listen: Who do you call and what do you say?