NDR 2018: CHAS to be extended to all Singaporeans with chronic conditions, regardless of income
There will also be new polyclinics in Sembawang, Eunos, Kallang, Bukit Panjang, Nee Soon Central and Tampines North.
SINGAPORE: The Community Health Assist Scheme (CHAS) will soon cover Singaporeans with chronic conditions regardless of their income, Prime Minister Lee Hsien Loong revealed in his National Day Rally speech on Sunday (Aug 19).
The Ministry of Health (MOH) will reveal more details at a later stage, Mr Lee said, adding that the benefits will be tiered according to income.
"We want all Singaporeans to have access to affordable, high quality healthcare," he added. "No one should be denied medical care because they cannot afford it."
And as Singapore's population ages, Mr Lee said more people will have chronic conditions like diabetes or high blood pressure.
Asthma, dementia, osteoporosis and Parkinson's disease are some examples of chronic conditions listed by the MOH. There are a total of 20 conditions under the Chronic Disease Management Programme.
At last year's National Day Rally, Mr Lee stressed the importance of tackling diabetes in the country, highlighting that one in nine Singaporeans has the disease.
"But we can continue to live a full life if we manage these conditions – by taking good care of ourselves, eating healthily, taking our medications regularly and following up with our family doctor," he said.
"I think all of us will appreciate a little bit of help with the regular medical bills for such chronic conditions."
Currently, CHAS offers Singaporeans from lower- to middle-income households as well as those from the Pioneer Generation subsidies for their medical and dental care at participating clinics.
And the scheme, which was introduced in 2012, has worked well, Mr Lee said. Jalan Besar Member of Parliament Lily Neo, who is also a general practitioner, has been seeing more elderly patients since then, he added.
"She said that our old folks are very resilient and generally put off seeing the doctor until they cannot tahan (stand it) anymore," he added. "But because of CHAS, they now come to her earlier, because now, she can treat them before their conditions worsen."
Mr Lee also gave an update on the new polyclinics that will be built islandwide.
Sembawang, Eunos, Kallang and Bukit Panjang will have new polyclinics by 2020, he revealed, while Nee Soon Central and Tampines North will get them by 2023.
"We will make sure we have affordable, accessible, high quality primary care all over Singapore," he said.

Mr Lee opened the new Ang Mo Kio Polyclinic in June, noting that it is "bigger and better, with more and improved services".

"In fact, Ang Mo Kio Polyclinic has become so popular that the staff told me they are getting 'medical tourists'," he said. "Not from overseas, but they come from Yishun, and even Bedok and Jurong."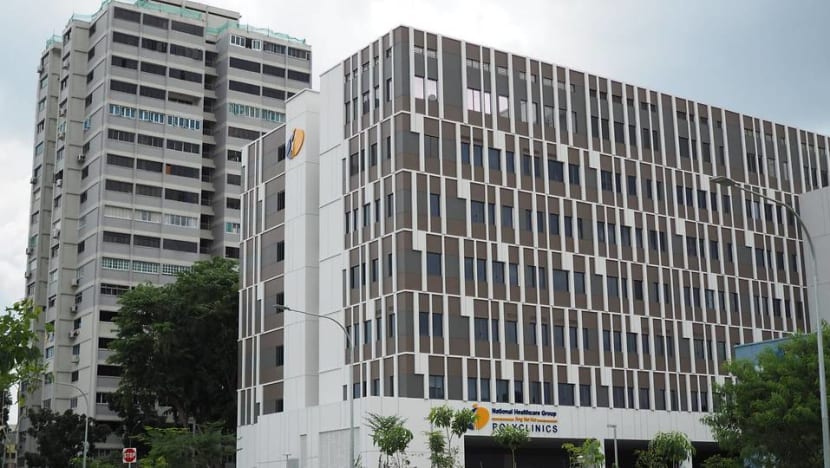 Added Mr Lee: "All of you are very welcome in Ang Mo Kio, but actually you don't have worry, because we are building more polyclinics across Singapore."