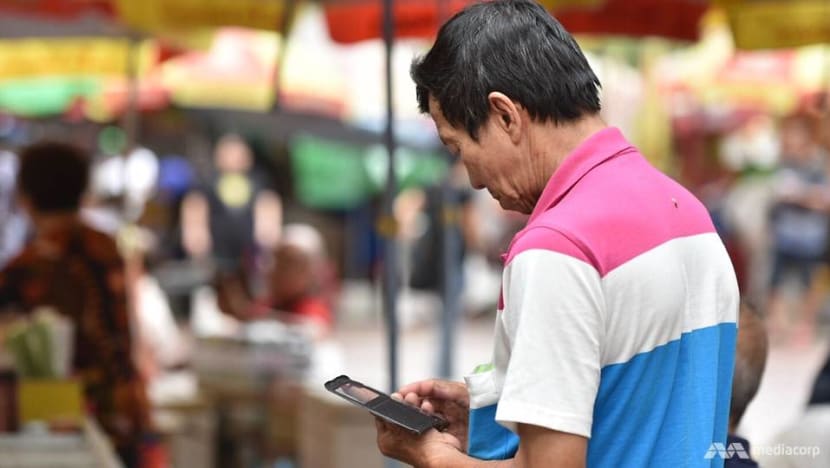 SINGAPORE: Consumers and small businesses will be able to turn to a speedier and cheaper way to resolve disputes with their telecommunication and media service providers when the Alternative Dispute Resolution (ADR) scheme launches in April.
Making the announcement on Friday (Mar 4), Minister for Communications and Information Josephine Teo said currently, subscribers will try to resolve contractual disputes with their service providers directly or through existing dispute resolution options.
"These can be costly and less consumer-friendly," she said in Parliament, adding that the new scheme "is designed to be affordable and effective" as part of strengthening consumer safeguards.
The ADR – jointly developed and administered by the Infocomm Media Development Authority (IMDA) and the Singapore Mediation Centre – will cover disputes over billing and unsolicited charges for all telecom and media services, such as mobile services, fibre connection services and subscription TV services.
Disputes handled by the new scheme will be capped at S$10,000 and must have occurred within the past one year. They should also "be resolvable through service recovery efforts or compensated for in kind or in monetary terms", said IMDA in a separate factsheet to the media.
Services that are less frequently used or not licensed by IMDA are currently excluded. These include billing-on-behalf services such as app store purchases, and over-the-top streaming services such as Spotify and Netflix.
IMDA said that once a case is submitted under ADR, service providers will be given a 14-day notice period. During this period, service providers and their customers can negotiate and resolve the dispute before formal dispute resolution processes under the scheme commences.
The ADR process, which will have two stages comprising mediation followed by determination, is expected to "take no more than two-and-a-half months", the industry regulator said.
Apart from efficiency, the new scheme will also be an affordable alternative for consumers as service providers bear the bulk of the fees for mediation and determination.
Fees under the Alternative Dispute Resolution Scheme
 
Applicable subscribers
Service providers
Mediation
$10
$90
Determination
$225
$525
Direct Determination
(i.e. bypassing Mediation)
$375
$375
Source: Infocomm Media Development Authority
In comparison, consumers who wish to pursue mediation currently can turn to options such as the Consumers Association of Singapore (CASE). This costs S$16.05 for CASE members and S$37.45 for non-members, but the consumer watchdog will not be able to compel service providers to come to the negotiation table.
"When a case is brought to the ADR, it will be mandatory for the service providers to participate in the resolution process," said Mrs Teo.
Consumers and small businesses can visit IMDA's website from April for more information on eligibility for the scheme and how to submit a case.
Responding to CNA's query, IMDA said it received around 2,500 telco-related complaints on average per year between 2017 and 2021.
Most complaints have been related to billing matters, such as disputes over charges and waiver requests, and operators' quality of service including customer service, it added.
When contacted, StarHub said it welcomes the ADR and is "reviewing the framework with a view towards implementation on Apr 1".
Noting that 99 per cent of customer disputes are already resolved within 14 working days, Singtel said it is reviewing IMDA's decision and implications to its "already holistic customer support structure".
M1 said it "strives to provide good customer service", including quick and complete resolution of customer complaints, and will work with IMDA to improve customer experience for all.
Circles.Life described the new scheme as one that will create a "standardised framework" for better dispute resolution.
"We look forward to working closely with IMDA and other relevant partners to facilitate a smooth transition to the new scheme," said the digital telco's country head for Singapore Siddarth Chaturvedi.
 
QUARTERLY CONSUMER COMPLAINT REPORT
In another move to strengthen consumer protection, the IMDA said it will publish quarterly reports on how telecom service providers are handling complaints from consumers.
Providers that have a "significant subscriber base" – defined as having 20,000 subscribers or more in the mobile, fixed broadband and fixed line markets respectively – will have to disclose information such as the number of complaints per 10,000 subscribers, the timeframe of complaint resolution, as well as the average hotline and live chat waiting time.
"IMDA will publish these statistics quarterly, to provide consumers with more information on telecom service providers' performances in handling complaints, and encourage service providers to deliver a better service experience to consumers as a business differentiator," the regulator said.
The statistics will be published on IMDA's website, with the first report expected by the first half of 2022.