Co-founder of food chain Beef Bro gets jail, caning for sexually assaulting sister's intoxicated friend
Entrepreneur Norvan Tan is appealing against his conviction and sentence for sexually assaulting his sister's drunk friend in his family flat in 2016.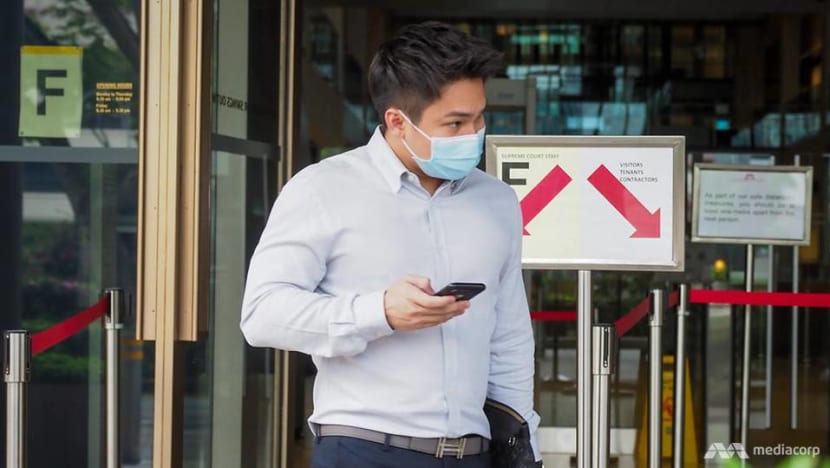 SINGAPORE: A man was on Friday (Aug 5) sentenced to nine years, nine months and four weeks' jail and eight strokes of the cane, after being convicted of sexually assaulting his sister's intoxicated friend in his family flat.
A High Court judge found Norvan Tan En Jie, 26, guilty in July. He had claimed trial to two counts of sexual assault by penetration and two counts of outrage of modesty.
Tan is the co-founder of Singapore food business Beef Bro.
The identity of the victim, who was 19 at the time, is protected by gag order. She was a friend of Tan's sister.
The two women had returned to the flat after a night of drinking in the early morning of Dec 26, 2016. Around the same time, Tan returned home with two friends.
Justice Ang Cheng Hock found that Tan sexually assaulted the victim on the living room sofa, on his sister's bed and in the toilet over several minutes, while his sister was talking to one of his friends in his room.
The victim formed the view that Tan was her assailant during each assault, based on the man's voice and build, the judge previously said.
Tan's DNA was also found in semen on the back of the victim's shirt, which was seized from the laundry basket in the toilet.
Tan's sister testified as a prosecution witness at trial but later tried to retract statements that she had made in messages to the victim and her police statements, which implicated her brother.
Deputy Public Prosecutors Ng Yiwen and Niranjan Ranjakunalan sought a longer jail term of 10 years and five months, arguing that the victim was vulnerable given her state of intoxication.
The victim was so drunk that she vomited repeatedly, did not have the strength to talk or change out of her clothes by herself, and fell twice when Tan was supporting her out of the toilet, they said.
They also said that she did not have the strength to resist or say anything when Tan sexually assaulted her, and had closed her eyes as they felt heavy, only to be prompted to open them when Tan touched her chest.
They said it was clear that Tan, "fully cognisant of how intoxicated (the victim) was, deliberately exploited that vulnerability to satiate his perverse sexual desires".
"By the end of the assault, not one sensitive part of (the victim's) body was left unviolated," said the prosecutors.
They also highlighted that Tan did not wear a condom during the assault, which exposed the victim to the risk of sexually transmitted diseases.
Defence counsel Amarjit Singh argued that these were not aggravating factors and called for a lighter sentence.
The lawyer described Tan, who was 21 at the time of the offences, as an "aspiring" and "kind-hearted" individual. He also provided letters from Tan's parents and aunt for the judge to consider.
Justice Ang agreed with the prosecution that the aggravating factors warranted a heavier sentence.
At the end of the hearing, Tan indicated that he would appeal against his conviction and sentence.
His sentence has been stayed pending the appeal and he remains out on higher bail of S$95,000.
The prosecution successfully sought the increase in bail, citing Tan's own mitigation which stated that he was a successful entrepreneur.
Tan has previously been in the news for running several companies, including footwear business BlackOut SG, in addition to the Beef Bro chain of eateries. 
The prosecution also asked for e-tagging as a bail condition. They said Tan was a flight risk as he had indicated an intention to leave Singapore after first finding out about the allegations against him.
The judge did not order e-tagging.
For sexual assault by penetration, Tan could have been jailed for up to 20 years and fined or caned.
For outrage of modesty, he could have been jailed for up to two years, fined, caned or any combination of these penalties.