Husband of woman who lost baby says miscarriage may not have happened at NUH A&E, apologises for creating 'unintended speculation'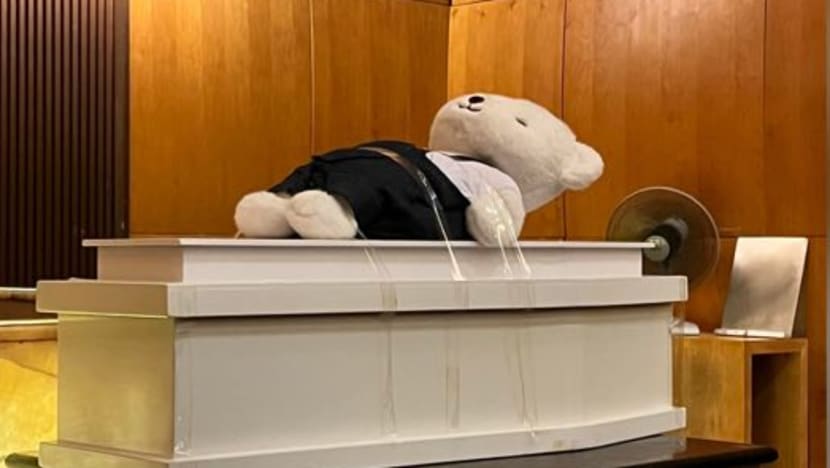 SINGAPORE: The husband of a pregnant woman who lost her baby said on Thursday (Mar 31) that the miscarriage "may not have occurred" at the National University Hospital's (NUH) Accident and Emergency Department.
He posted on Facebook on Mar 21 that his 36-week pregnant wife, who was taken to the hospital for bleeding, was allegedly left unattended for two hours after arriving at NUH's emergency department. The incident prompted an apology from the hospital.
On Thursday, the woman's husband, Facebook user Mee Pok Tah, wrote in a Facebook post that the "facts ... have been clarified" after a few meetings with the hospital.
"Firstly, on the profuse bleeding, my wife was bleeding profusely when she was at home but when she arrived at (the) hospital's (emergency department), the blood has subsided but not to a certain extent that bleeding has stopped," he wrote.
He added that the nurses did check on his wife at intervals.
"Based on the information provided by the hospital, we realised that the miscarriage may not have occurred at the hospital's (emergency department)," the husband said.
"I recognised and apologised that my original post on (Facebook) has created unintended speculation and abuse of staff. After clarifications on the facts with the hospital, I would like to thank them for saving my wife."
He added that the matter "has been resolved" and that the couple will not be making further comments on the case.
Responding to CNA's queries, NUH said: "We know this has been a difficult period for the couple.  We will continue to support them as they find closure."
According to the original post that went viral, the pregnant woman was admitted to NUH on Mar 15 for bleeding. He said his wife was left unattended for about two hours before she was sent to the labour ward.
Doctors then informed the couple that the wife had suffered a miscarriage.  
"This is a really unfortunate incident and I can't stop thinking could my baby be saved if only we were attended to promptly," read the Mar 21 Facebook post.
NUH apologised for the incident, saying that it "should have done more to provide closer monitoring and care".
The hospital added that it will review its processes "so that such incidents do not happen again".
Health Minister Ong Ye Kung said last week that the Ministry of Health (MOH) will work with the hospital to conduct a "thorough investigation" of the case.