OCBC phishing scam: Man gets reformative training for money laundering, first to be dealt with by court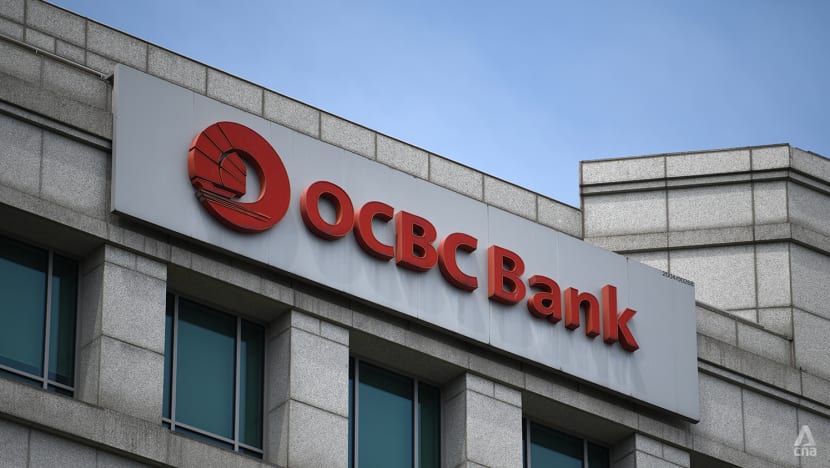 SINGAPORE: A 21-year-old man linked to the OCBC phishing scams last year was on Tuesday (Jul 5) sentenced to reformative training for at least a year.
Leong Jun Xian is the first to be dealt with by the court among those accused of being involved in the scam.
A total of S$13.7 million was lost in the spate of phishing scams that affected 790 customers, according to the Oversea-Chinese Bank Corporation (OCBC) in an update in January.
Reformative training is a harsher punishment than probation and detains younger offenders in a structured environment with an emphasis on rehabilitation.
Leong was a member of a money laundering group that provided its services to unknown individuals believed to be linked to overseas syndicates.
He and his seven co-accused, whose ages range from 17 to 21 years old, found and provided control of at least 16 bank accounts to syndicates in Telegram chat groups between December last year and February this year.
The 16 accounts received almost S$600,000 from victims of various scams, including the OCBC phishing scams.
Leong, who personally provided 12 of the accounts, was described by the prosecution as a "lynchpin" and the "middle management" in the money laundering organisation.
He was promised a salary of S$3,000 a month, with an additional S$600 to S$800 for each bank account he provided.
In April, he pleaded guilty to five charges, which included two counts of assisting another to retain benefits from criminal conduct and one count of being a member of a locally linked organised crime group.
Aside from his involvement in the scams, Leong also pleaded guilty to two counts of rioting. Ten other charges were considered for sentencing.
Reformative training and probation suitability reports were called at the previous hearing.
MANY AREAS OF LIFE THAT NEED TO BE IMPROVED: JUDGE
On Tuesday, Deputy Public Prosecutor Jason Chua informed the court that Leong was found unsuitable for probation and suitable for reformative training.
He asked the court to order reformative training for Leong, considering the seriousness of his offences.
Defence counsel Audrey Koo asked for reformative training of a lower intensity and for a shorter period of six months.
She argued that Leong has shown a willingness to change and has grown closer to his family and friends outside of his criminal organisation.
Ms Koo said that since February, when her client was arrested, he has spent most of his time at home doing household chores, cooking for his family and taking care of his younger brother.
She argued that a longer period in reformative training could lead to his relationship with his family growing estranged, when it was important for him to develop closer bonds with them.
In response, Mr Chua said the fear that Leong and his family could grow estranged during reformative training was speculative, and not supported by evidence.
The prosecutor said that Leong had multiple risk areas that needed intervention, including "continued association with anti-social peers and his indulgence in unconstructive activities".
Reformative training at a higher intensity would offer psychology-based programmes, vocational training or extended studies and extensive family programmes to Leong over the year, he added.
"You have committed a number of serious offences - rioting, organised crime. And you are still young," said District Judge Kessler Soh in delivering the sentence.
"Because you are young, the court considered rehabilitation as the main sentencing consideration."
"Despite what your counsel has said, there are many areas of your life that need to be improved – your attitude, your peers," the judge added.
He also ordered Leong to speak to a court counsellor after his sentencing.
The offence of facilitating the control of benefits from criminal conduct is punishable with up to 10 years' jail, a fine of up to S$500,000 or both.
Those found guilty of being a member of a locally linked organised crime group can be jailed for up to five years, fined up to S$100,000 or both. The punishment for rioting is up to seven years in jail and caning.