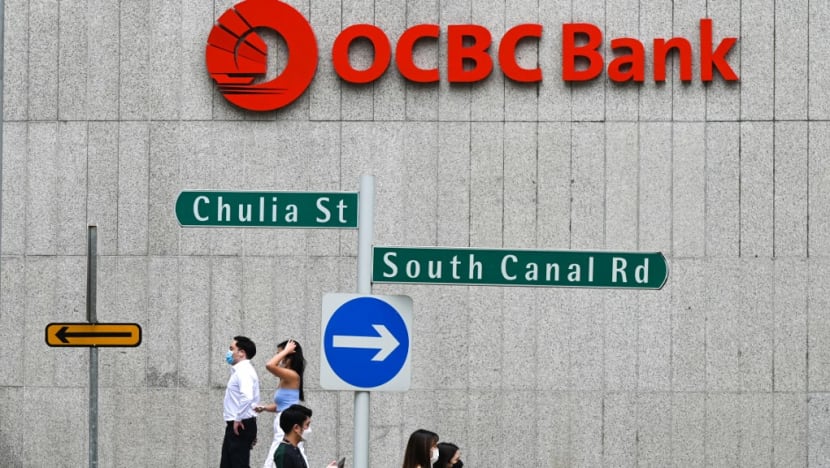 SINGAPORE: OCBC Bank on Wednesday (Feb 16) rolled out an emergency "kill switch" that will allow customers to freeze their bank accounts if they suspect they are a victim of a scam.
The function, which can be used for both current and savings accounts, can be activated by using option "8" via the bank's official contact number or at standalone OCBC Bank ATMs.
This is part of OCBC's enhanced anti-scam measures following a recent high-profile case, where a total of S$13.7 million was lost in phishing scams involving SMSes impersonating OCBC Bank.
The function will be available on all OCBC ATMs by March.
With the "kill switch", customers can immediately freeze all their current and savings accounts – including joint accounts – if they suspect they are a victim of a scam or if they believe key account-related details have been otherwise compromised.
ATM access, debit and credit cards and digital banking, as well as OCBC Pay Anyone app access, will also be affected.
"Once the 'kill switch' is activated, no transactions – whether done digitally, via an ATM or at branches – can be made," the bank said. "Even recurring or pre-arranged fund transfers will be disabled."
After the "kill switch" is activated, an OCBC customer service executive will then contact the customer to remove compromised bank account access or cards, and issue new ones, it added.
"Only a bank branch employee or customer service executive can deactivate the switch – and would only do so after receiving duly verified instructions from the customer," OCBC said.
"Once the kill switch is deactivated, the customer's account will return to 'normal' and all settings prior to the account suspension – including GIRO arrangements and future-dated funds transfers – will be reinstated."
OCBC also introduced a dedicated hotline option for customers seeking assistance for suspected fraudulent transactions on Jan 18.
A specially trained customer service executive will help customers freeze all bank accounts, guide them through the process of making a police report and following up on their banking activities after informing the bank of the fraud.
It advised customers to use the option only to report fraud or scams so that customers who need to urgently report such instances can receive attention as quickly as possible.
The new measures are "in line with the industry's efforts" to boost the security of digital banking, OCBC said.
"Even before that, OCBC Bank customers could also lock their credit or debit cards – via the OCBC Digital mobile banking app – if cards are misplaced or fraudulent transactions are detected."
OCBC has apologised for falling short of expectations in customer service and response following the recent SMS phishing scams involving the bank.
It also said that all affected customers will receive "full goodwill payouts" covering the amount they lost.
More than 90 per cent of customers have received these payouts, with the remaining reimbursements to be completed soon, Finance Minister Lawrence Wong said in Parliament on Tuesday.