Old Siglap Primary School gets new lease of life as mental health hub
Kampung Siglap offers wellness programmes like retreats and life skills training for social service professionals and vulnerable families.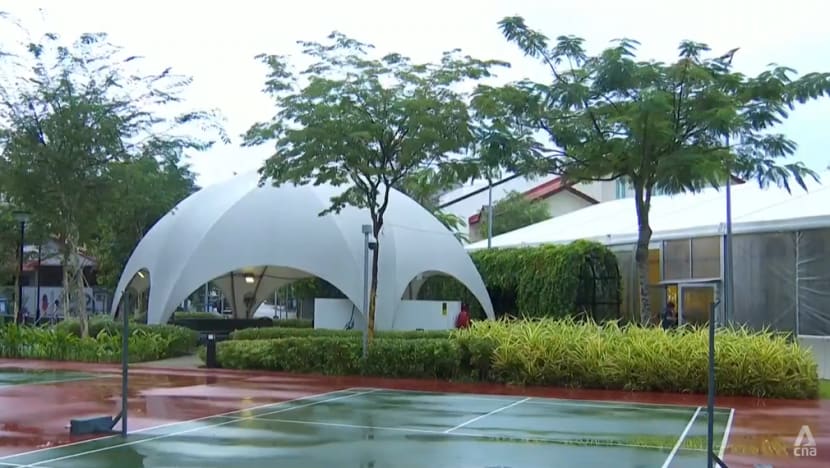 SINGAPORE: An old primary school in Singapore is getting a new lease of life as a mental health hub.
Kampung Siglap, which sits on the premises of the former Siglap Primary School, offers wellness programmes like retreats and life skills training for social service professionals and vulnerable families.
At the new facility run by New Hope Community Services, careworn social service professionals can attend a well-being retreat fully funded by the National Council of Social Service (NCSS). They can participate in sports, arts and crafts, and talks on mental wellness and how to recognise burnout.
Since being launched in August last year, the Wellness Programme for Social Service Professionals has attracted nearly 20 workers every month.
Similarly, families that are beneficiaries of social service agencies like former residents of homeless shelters, can attend retreats that will include workshops and activities to help them get back on their feet. 
CREATING A CONDUCIVE ENVIRONMENT

 
Pastor Andrew Khoo, founder and chief executive officer of New Hope, who has experience running a shelter for years, said the inspiration behind having retreats came from wanting to create a more conducive and interactive environment for engagement. 
"When clients move out from the shelter, I feel that there's just a change in their address. But they're still stuck in a poverty mindset. There isn't a change in terms of life perspective – how they look at their job, relationship, everything else," he said. 
"So there is a need to change their mindset. And the best way to do that is through a retreat setting like in Kampung Siglap." 
He added that the hub will also serve social service professionals, as research has shown that their jobs can cause them to be highly stressed. 
On the choice of location, Mr Khoo said that while there are other vacant schools, some of them are too big or too rundown. He added that being in an "asset rich" community is an advantage.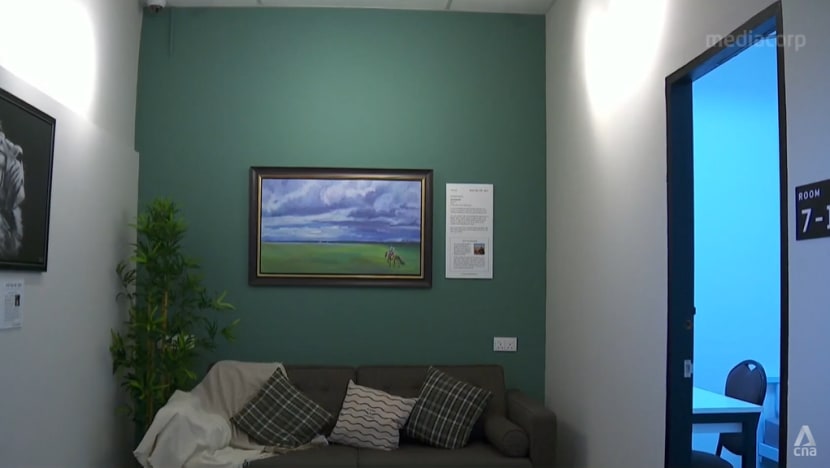 "The neighbours can come and support the work that we are doing, whether in terms of their expertise, their time, their money, they're able to volunteer and support and we have seen that happening when we set up this retreat centre," he said. 
Kampung Siglap is one of the best examples of an old building being put to good use, said Home Affairs Minister K Shanmugam, who was at the official opening of Kampung Siglap Lifeskills Training & Retreat Centre along with Culture, Community, and Youth Minister Edwin Tong on Friday (Jan 20). 
INITIATIVES LIKE KAMPUNG SIGLAP IMPORTANT

 
Mr Shanmugam said initiatives like these are important, especially as Singapore turns its focus to preventive care. He has no doubts the initiative will succeed, he said. 
"It will offer valuable lessons for others to follow in their footsteps. So the seed that's planted, the work that is done, the value is going to be that it's going to be replicated elsewhere," he said. 
Among those helping with Kampung Siglap are partners like Bethesda Frankel Estate Church and JP Morgan, who take care of planning and programme design. Other volunteers pitch in with cooking, gardening and fundraising.
Ms Ang Bee Lian from the Ministry of Social and Family Development said Kampung Siglap shows that much can be contributed by the community. 
"We've learned something very important – that everybody brings forward their gifts, their talents, their expertise," said Ms Ang, who is the director-general of social welfare. 
She added that one of the major roles of public service and the NCSS is bringing people together and making things more systematic and making these systems last. 
"You need someone who's almost like the village convener, making sure everyone's bonded together so there's longevity to such programmes," she said.