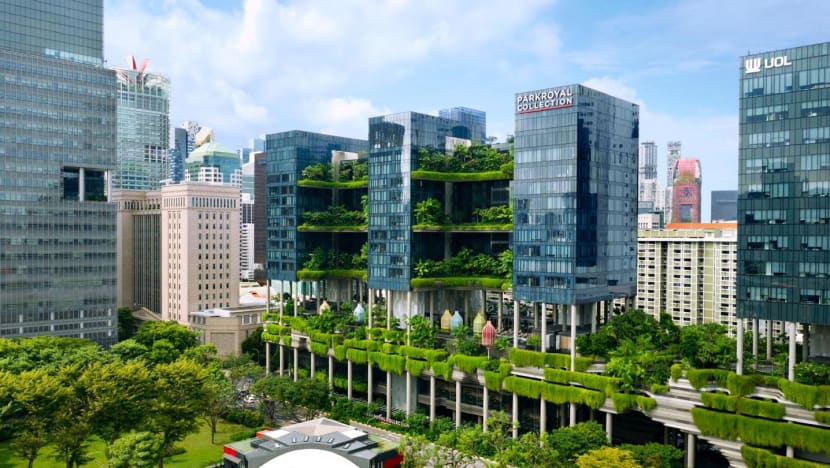 SINGAPORE: Parkroyal Collection Pickering has apologised for an "unfortunate mistake and misinformation" after a member of its staff told a couple that same-sex wedding celebrations were not allowed at the hotel.
The hotel apologised on Tuesday (Jun 21), a day after a screenshot of an email sent to the couple was shared on social media by Prout, a platform for Singapore's lesbian, gay, bisexual, transgender and queer (LGBTQ) community.
"Thank you for your patience as we seek to understand this unfortunate mistake and misinformation from one of our team members at Parkroyal Collection Pickering," the hotel said in an Instagram post.
"We are an inclusive hotel, and we are truly sorry for the disappointment and inconvenience this may have caused.
"We have since reached out to the couple and will do our best to assist them with their special occasion at our hotel."
In a response shared by Prout on social media shortly after the hotel's post, the couple acknowledged Parkroyal Collection Pickering for its apology but added that they would not hold their wedding there.
"We thank the Parkroyal Pickering for publicly and privately apologising to us," the couple said.
"We accept the apology and appreciate the change in direction from the hotel to allow for such celebrations moving forward.
"Having said that, understandably we won't want to hold our wedding there now.
"We hope that other hotels will be inspired by the Parkroyal Pickering and reconsider their own policies and communications towards allowing same-sex couples to hold their celebrations there."
The statement was signed "thelesbiancouplewhojustwanted2gethitched".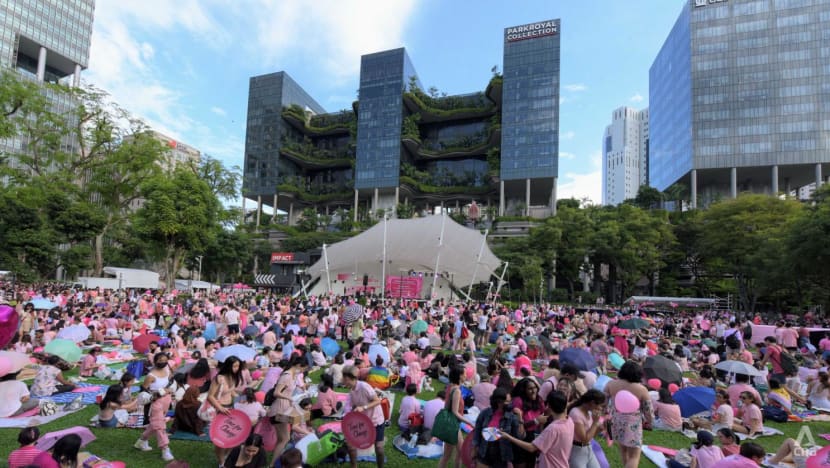 HOTEL ASSOCIATE'S "WRONGFUL ASSUMPTION OF LAW"
In a separate statement by Parkroyal Collection Pickering's general manager on Tuesday evening, the hotel said that its associate had made a "wrongful assumption of the law".
Same-sex marriages are not legal or recognised in Singapore, but lawyers say that there are presently no laws preventing same-sex couples from holding private wedding celebrations.
Parkroyal Collection Pickering is open to "hosting all events from the LGBTQ+ community", said the hotel's general manager Phil Smith.
"The associate who had replied (to the couple) had made a truly regrettable mistake, with a wrongful assumption of the law, and replied without checking on this with the department leader," he added.
"We have since reiterated to our entire team our position and ensure they understand our shared value of inclusivity as we welcome all celebrations."
In a report by TODAY on Tuesday, lawyers confirmed that the hotel would not have broken any laws had it rejected the couple from holding their wedding event there.
"To my knowledge, there is presently no law in Singapore that prohibits a private establishment — such as a hotel — from engaging in discriminatory acts against the LGBTQ community," said Mr Suang Wijaya, a criminal and commercial disputes lawyer with Eugene Thuraisingam LLP.
It is also not possible for a couple in Singapore to "legally compel a private establishment to serve them", he added.
Civil disputes lawyer Trent Ng was quoted as saying by TODAY that it is legal for a same-sex couple to hold a private celebration such as a wedding ceremony in Singapore. 
"However, such unions would not be marriages registrable by the Registry of Marriages under the Women's Charter," Mr Ng said.
"PARTICULARLY DISAPPOINTING"
Prout did not name the hotel in its initial posts, describing it as "a 5 star hotel that neighbours Hong Lim Park" with "vertical greenery".
Its initial post also included a screenshot of the email by the hotel's employee, which read: "I am sorry to inform you that the hotel does not allow same-sex couples to have wedding ceremony and celebration due to the regulation."
Prout said that the staff member's statement was "particularly disappointing" as the hotel is popular among Singapore's LGBTQ community and has a history of supporting the annual pride event Pink Dot, which is held at Hong Lim Park.
Parkroyal Collection Pickering has in the past posted supportive messages on social media about Pink Dot, with the event identifying the hotel as a corporate contributor for its 2013 edition.
The Pink Dot event returned to Hong Lim Park last Saturday for the first time since the COVID-19 pandemic started more than two years ago. The last two editions were held online.