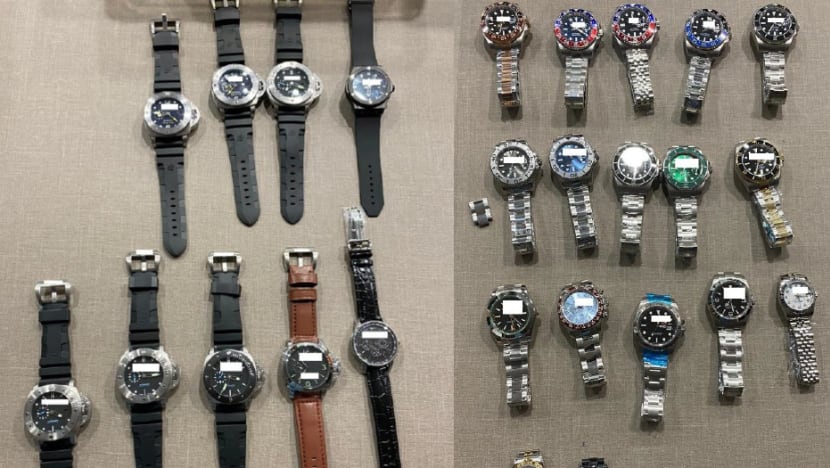 SINGAPORE: A 27-year-old man has been arrested for his suspected involvement in the sale of counterfeit luxury goods, the Singapore Police Force (SPF) said in a press release on Tuesday (Aug 10).
Officers from Woodlands Police Division and the Criminal Investigation Department conducted an operation on Aug 6 and arrested the man along Woodlands Street 13.
A total of 51 trademark-infringing items - such as watches and watch accessories - with an estimated value of around S$11,000 were seized, said the police.
"Preliminary investigations revealed that the man had allegedly used e-commerce platforms to purchase the goods from foreign sources, before reselling them locally through online e-commerce and social media platforms," SPF said in a statement. 
Police investigations are ongoing.
"Members of the public are reminded that the distribution and sale of counterfeit goods are serious offences," SPF said.
"The police will not hesitate to take tough action against perpetrators who profit at the expense of legitimate businesses and consumers." 
Anyone found guilty of selling or distributing goods with falsely applied trademarks may be jailed up to five years, fined up to S$100,000, or both.