Police investigating case of mischief by fire allegedly involving International French School students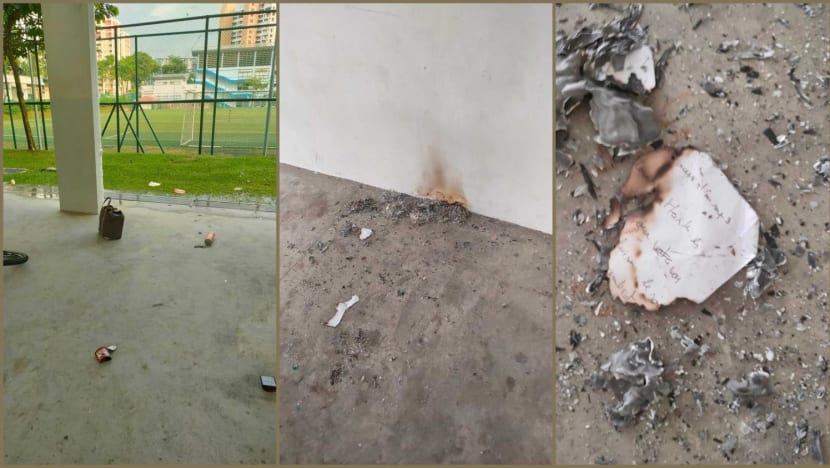 SINGAPORE: Police on Friday (Jun 17) said they are investigating a case of mischief and mischief by fire allegedly involving students from the International French School.
They were also alerted to a possible fight that happened on Jun 13 at around 3.15pm at Block 157 Serangoon North Avenue 1.
"No injuries were reported," police said in response to CNA's queries.
Facebook user Henry Ng said in a post that his neighbour had called the police after some students were seen fighting at the void deck of the block.
The students allegedly ran when the police arrived.
"When my daughter went down to play she told me she saw the French student burning paper at a corner (in) which they usually hang out," he wrote.
He added that a cleaner from the town council came to clear burnt paper and litter. Mr Ng also posted several photos of scorched paper scattered at the void deck.
"Vandalising the void deck like (it was) their own home," he said, calling it "an everyday affair".
"Seems like after that fighting incident that went viral, they are not scared of their school simply (didn't) care."
On May 13, Mr Ng uploaded a video of students allegedly from the International French School fighting with boxing gloves at the same void deck, saying this was not the first time it has happened.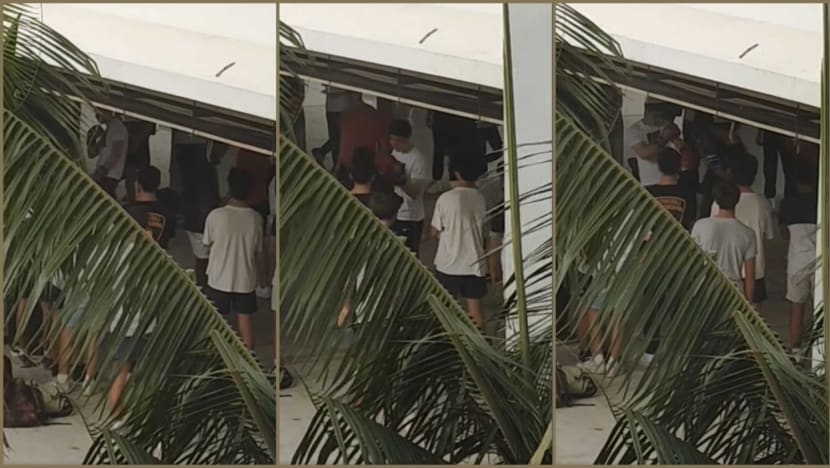 In a statement to CNA, the Aljunied-Hougang Town Council (AHTC) said it has met with representatives from the school and the police.
"We will work collaboratively to address the concerns highlighted by residents," the town council said.
NO STUDENTS IDENTIFIED
In response to CNA queries, the school's communication and events director said no students from International French School Singapore have been identified in relation to the allegations.
"No evidence, CCTV or otherwise, has been brought to the attention of the school," said Mr Sebastien Barnard.
"Having been made aware of the allegations, the IFS principal has initiated an investigation with the relevant student services of the school to verify and clarify the facts and will take the appropriate disciplinary and educational measures."
Mr Barnard also confirmed that the school met with AHTC and representatives from the police on Thursday. 
"The school continues to work closely with the Town Council and the Singapore Police Force to ensure IFS students are well informed of the consequences of misbehaviour while resident in Singapore," said Mr Barnard. 
"Relations between the school and the Aljunied GRC have always been close and that will continue to be the case."