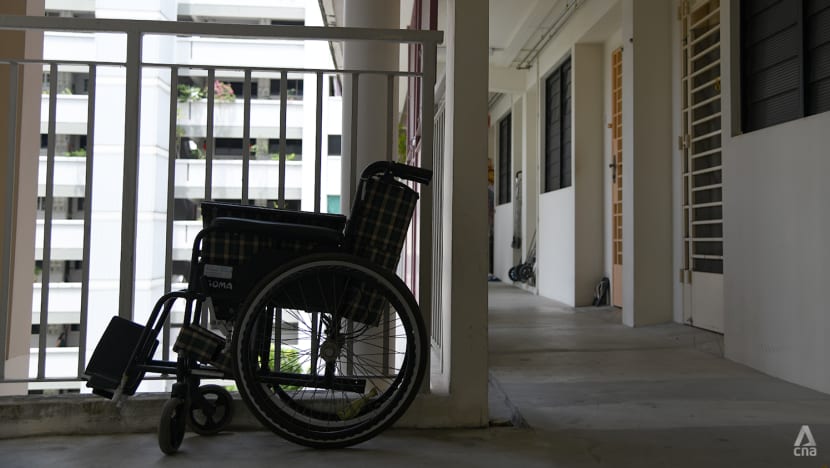 SINGAPORE: About 20 per cent of families staying in rental flats had someone who lost a job during the COVID-19 pandemic, a figure that is twice as high as the overall average for all households, said President Halimah Yacob on Wednesday (Feb 23).
She was speaking at the launch of the President's Challenge 2022, which will focus on supporting lower-income families.
Over the past two years, lower-income families in Singapore have been the "most susceptible" to the negative impacts of the pandemic, such as job displacement and social isolation, Madam Halimah said.
Citing a study conducted by the Centre for Family and Population Research, she noted that lower-income families with young children have been the hardest hit group.
"Slightly over half of those living in rental flats also do not have savings of at least one month of their family's income," Mdm Halimah said.
The ComCare Short-to-Medium Term Assistance scheme supported about 35,700 households in the financial year 2020, an increase of about 24 per cent.
The quantum of ComCare assistance disbursed under the scheme also increased in the same financial year by about 77 per cent to about S$183 million, she said.
While such government support schemes can help families cope with the financial impact of the pandemic, it is "more critical that they are empowered to achieve self-reliance and success in the long run", she added.
"In particular, we want to look out for lower-income families, who may require a helping hand to get back on their feet," she said.
"We want to ensure that children can grow up in a safe and supportive environment, their parents can become self-reliant, and together, the family can overcome their challenges and pursue their aspirations."
Calling the family unit the "bedrock of society" and the "first line of support" people turn to in times of hardship, Mdm Halimah said families must be supported to build a resilient society.
"President's Challenge 2022 will thus encourage community efforts and partnerships to accelerate the advancement of lower-income families and mitigate the long-term impact of the pandemic on them," she said.
This will be done in three ways: Empowering lower-income families, caring for families that may need additional support in meeting immediate needs, and rallying the community to help.
SUPPORTING LOWER-INCOME FAMILIES
Set up in 2000, the President's Challenge is an annual fundraising event. Last year, it raised S$15 million to support 93 agencies.
In 2018, the Empowering for Life Fund (ELF) was launched to provide support to communities in need in the areas of skills upgrading, capacity building, and employment. This focus will continue for this year's President's Challenge, Mdm Halimah said.
"President's Challenge 2022 will also support initiatives to look after the more immediate needs of these (lower-income) families," said Mdm Halimah, who was speaking at the newest community shop of Food From The Heart charity in Lengkok Bahru.
"As we tackle the challenges of transitioning towards a COVID-resilient nation, we must continue to uplift the lives of communities in need," she added.  
The President's Challenge this year will raise funds for 81 agencies across a broad variety of causes. This will help them tide through the difficult times, Mdm Halimah said.