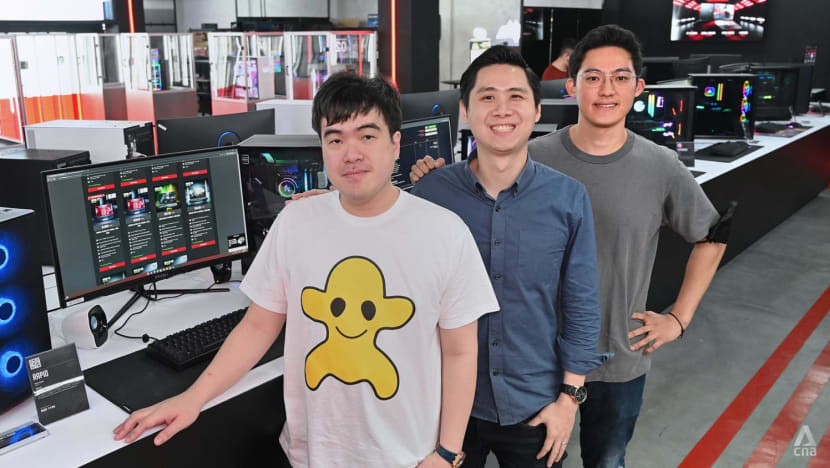 SINGAPORE: Even if you don't own one of its products, you would probably have seen PRISM+ ads on social media, often marketed by young influencers. 
Fast becoming one of Singapore's most recognisable homegrown brands, PRISM+ was one of those that thrived during the pandemic, as people stuck at home snapped up its range of wallet-friendly televisions and computer monitors.
Now the brand wants to move beyond home entertainment and take a crack at home appliances.
"It's a standard transition," co-founder and managing director Jonathan Tan said in an interview with CNA this week. "Just like how you see Samsung and LG, they all have home appliances."
The company is also setting up brick-and-mortar stores and plans to open up to six in Singapore by the end of this year.
PRISM+, which entered the market in 2017 with gaming monitors at eye-poppingly low prices, has grown its product range steadily over the years to include different types of computer monitors, televisions and more recently, soundbars.
The company has also ramped up its resources in warehousing, delivery and customer support over the years – all of which will lend well to its new line of business, he added.
"Given our success in Singapore and our core competencies, we think that we can provide a lot of value in home appliances like your aircons, fridges and washers."
For now, PRISM+ is keeping its home appliance line-up under wraps and would only say that its first product will be launched in the early third quarter.
The coming quarter will also mark the opening of its first three retail stores.
Operating on a "direct to consumer" business model, which eliminates intermediaries such as distributors or other electronic retailers, PRISM+ rings up all of its sales online.
But the company firmly believes in offering customers an offline experience of its products, Mr Tan said, pointing to how the brand participated regularly in major electronics fairs prior to the pandemic. As safe-distancing measures eased, it has restarted atrium sales and other events recently. It also opened a pop-up shop within local furniture retailer HipVan's experience store in Suntec City.
"We always thought that having offline experiences matter a lot because (these allow customers) to touch and feel," said Mr Tan.
"Now that we are more established, we think that adding more offline touch points will help elevate the brand," the 34-year-old added, noting that the push towards brick-and-mortar also comes as the online space is getting "very much saturated".
PRISM+ is tightlipped about the locations of its upcoming retail stores, citing ongoing negotiations for some, but noted that it is eyeing locations with high footfall and wants good coverage across Singapore.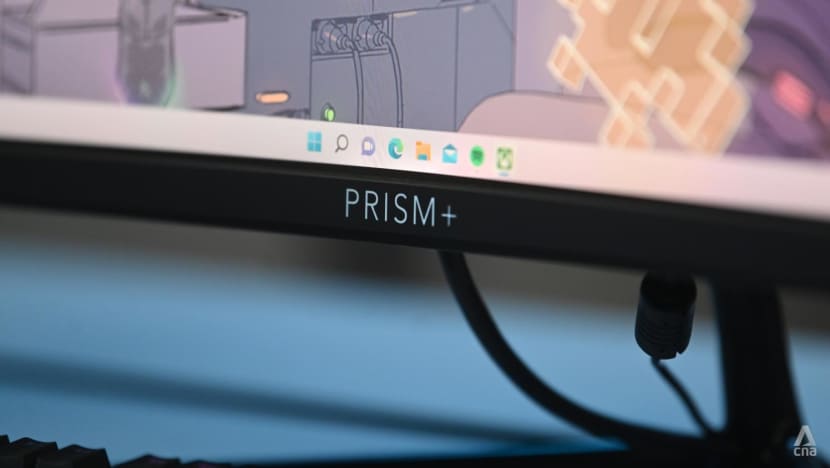 RAPID GROWTH DESPITE COVID-19
These expansion plans come on the back of a growth spurt over the past two years, with sales up a whooping 1,100 per cent between 2019 and 2021 as people sought out new screens for remote work and entertainment during the pandemic.
In 2020 alone, PRISM+ saw revenue surge by seven to eight times. Growth continued in 2021, with revenue up by about 50 per cent as the brand expanded into Malaysia and Australia. "It was quite crazy," Mr Tan said.
Clocking such numbers amid a global health and economic crisis was unexpected, especially at the start of the pandemic when developments such as a "circuit breaker" threw up huge uncertainties for operations and the outlook ahead, he recalled.
COVID-19 also struck a few months after the company's successful launch of its first smart TVs. Priced at S$599 for a 55-inch television – less than half of what other major brands were pricing their TVs at – the new foray had been an instant hit and the company was hoping to extend its success.
"We certainly did not expect the pandemic to turn out in this manner," Mr Tan said. "We are really fortunate to be in this line of business (where) demand spiked when everyone was working from home."
The company also took "calculated risks" to capitalise on the opportunities. These include keeping up with new product launches, from curved computer monitors to premium OLED televisions and even soundbars, at ultra-low prices.
"There was a lot of uncertainty but we took a plunge to manufacture more products and that allowed us to grow massively during the pandemic," the managing director added.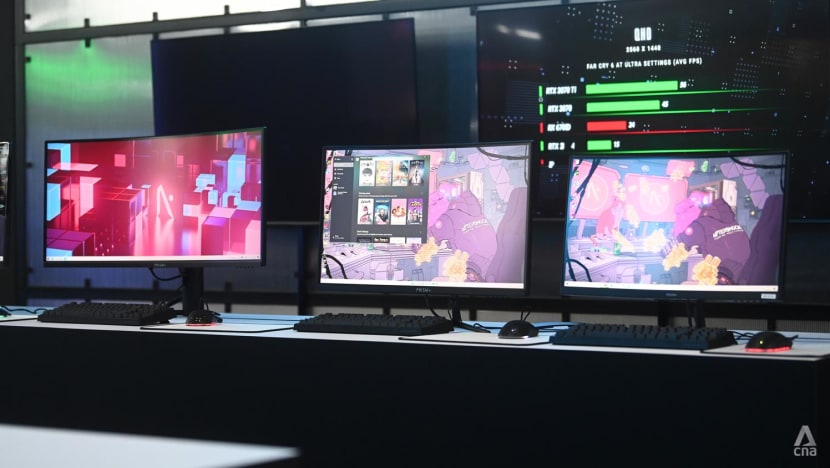 That said, COVID-19 also threw up its own share of challenges for the young company.
A shortage of semiconductor chips, which started in 2020 and continues to persist, has driven up the average cost price of making a television by at least 50 per cent. For certain models, costs have doubled.
Other critical electronic components are also facing supply shortfalls due to pandemic interruptions at manufacturing plants and a boom in demand.
Mr Tan recalled: "It was difficult to forecast inventory ... to the extent that if we didn't stockpile, we would have been out of stock for months."
But stockpiling was not the best solution given limited storage space and how it drives up inventory costs. Amid skyrocketing costs – from raw materials to freight rates – and constant supply disruptions, it could no longer rely on the tried-and-tested "just in time" inventory model.
"It wasn't even a thing in our industry to have such fluctuations but because of the pandemic and all the supply-demand imbalances, cost prices were like cryptocurrency, to be honest," said Mr Tan, citing "scary" fluctuations on a weekly basis.
"It's been a super challenging period."
BUILDING A NEW ELECTRONICS BRAND
Asked what helped PRISM+ to make inroads into an industry that is traditionally dominated by Japanese and Korean brands, Mr Tan pointed to the company's "direct-to-consumer" model. 
In this case, customers ordered directly from the company's website. By doing away with the middlemen such as wholesalers, distributors or major retailers that took huge cuts, all sales go directly to the brand itself and the cost savings translate into lower prices for customers.
Such a model also allows it to control the customer experience from start to finish, Mr Tan explained.
These include fast turnaround for orders – as quick as next-day deliveries – which the company has been pushing for by building up its own delivery fleet. It also moved into a new 40,000 sq ft warehouse in the west of Singapore about two months ago, as part of having better control over delivery times and cost.
After-sales service is another key area for the brand, with Mr Tan pointing to an in-house customer support team that operates round the clock and across various channels. The firm also helps customers to resolve incompatibility issues with electronics equipment from other brands, Mr Tan added.
"We do a lot more than what other brands do."
But just like any business, PRISM+ also has to contend with criticisms.
One flip side of having lower price points is the lack of consumer confidence, especially in a new brand. And with the bulk of its customers being digital natives, Mr Tan said his company receives more complaints online whenever something goes wrong.
"The sheer amount of units that we move, coupled with the demographic (of our customers), will result in a lot of online comments," he said, before adding that negative feedback is "part and parcel" of running a business.
"I would say that our three years' warranty is almost all encompassing. If you have an issue, pick up the phone and it can be resolved in one or two days."
The brand's rapid success and booming demand for its products have not impacted quality control, Mr Tan stressed, adding that the company works with "strong" contract manufacturers in China.
"We work with the same contract manufacturers as some of the biggest brands. (These manufacturers) are established and employ the same processes."
With its upcoming home appliances launch, Mr Tan is "excited" about the company's growth prospects and is "not too concerned" about the inflationary environment and rising risks of another recession.
PRISM+ has been profitable and has "ample working capital and reserves" to ride out any downturn. 
"We will take it as it comes," he told CNA.
The firm's business model will also put it in good stead in keeping prices competitive.
"I think we are better positioned than other consumer electronics brands in that we are value for money," Mr Tan said.