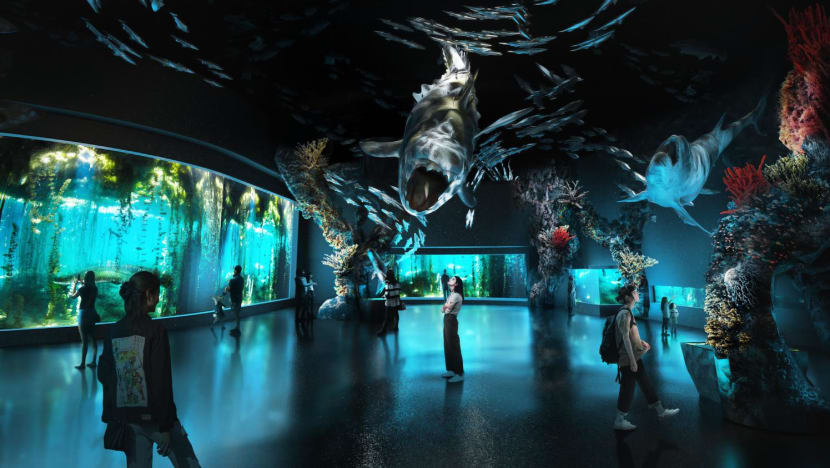 SINGAPORE: Visitors to Resorts World Sentosa (RWS) will soon be able to explore a Minions-themed zone at Universal Studios Singapore and an oceanarium that is significantly larger than the existing SEA Aquarium.
The new offerings are part of the resort's "RWS 2.0" expansion plan which was first announced in 2019, Resorts World Sentosa said in a media release on Thursday (Feb 17).
"Universal Studios Singapore will feature a new highly immersive themed zone, Minion Land. At the same time, SEA Aquarium will be significantly enhanced and rebranded as the Singapore Oceanarium (SGO)," the resort said.
"The upgraded attractions will form two key components of RWS 2.0, and are envisioned to become Singapore's new tourism icons and purpose of visits."
The resort also announced plans to refurbish three of its hotels – Hard Rock Hotel Singapore, Hotel Michael and Festive Hotel – as well as its convention centre.
"Together with other refurbishment works, construction will commence with about S$400 million to be spent as project investment in 2022," it said.
Construction and renovation works will begin in the second quarter of 2022.
EXPANDED ATTRACTIONS
SEA Aquarium's transformation into the Singapore Oceanarium will see it triple in size. The new facility will have a focus on marine education and environmental protection.
"To be three times the size of the current SEA Aquarium, it will showcase a larger scale and depth of content than before, brought to life through state-of-the-art digital innovation and interactive technology," Resorts World Sentosa said.
"Backed by rich marine science knowledge, engaging exhibits will provide immersive and multi-sensory storytelling of the evolution of the oceans' inhabitants, fascinating oceanic zones such as the largely unexplored deep ocean, as well as unique representations of Singapore's coastal ecosystems.
"It will offer fresh, new enriching educational experiences and programmes that inspire positive mindset change and drive action to protect the oceans."
The Singapore Oceanarium will also feature a carbon-neutral research and learning centre.
"Its aims are to catalyse the test-bedding of innovative solutions for real world challenges, and empower students and the community at large with hands-on learning experiences,"Resorts World Sentosa said.
SEA Aquarium will remain open during the expansion work, which will get under way in the second half of this year.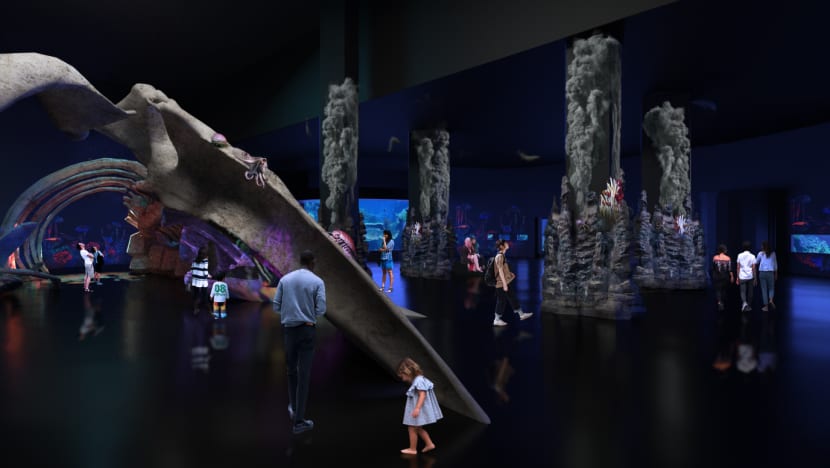 The new Minion Land, built around the characters from the Despicable Me franchise, will have several new rides, including "a world's first original ride exclusive to Universal Studios Singapore" as well as Despicable Me Minion Mayhem, a motion-simulator 3D ride.
There will also be themed shops and restaurants in the new zone.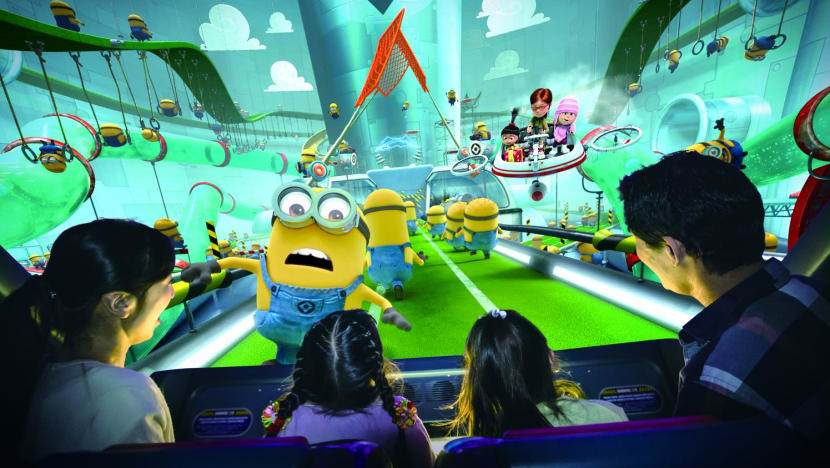 HOTEL REFURBISHMENT
Festive Hotel will see the biggest transformation as part of the hotel refurbishment works at Resorts World Sentosa, which will begin in the second quarter of this year and continue through 2023.
"When completed, Festive Hotel will be refashioned into a bleisure (business-leisure) and workation (work-vacation) hotel with a variety of mobile working spaces and lifestyle offerings that will meet new work trends," the resort said.
Combined, the three hotels have more than 1,200 rooms. The resort also said it is planning to refurbish and upgrade the Resorts World Convention Centre.
Resorts World Sentosa CEO Tan Hee Teck said that the expansion plans will put the resort in a good position as Singapore's tourism industry recovers from the impact of the COVID-19 pandemic.
"With our upcoming RWS 2.0 developments, we are confident that RWS will be well-positioned to lead the recovery of Singapore's tourism as borders gradually reopen," he said.
"We are excited to welcome the return of more international travellers with an even more vibrant RWS in the near future."