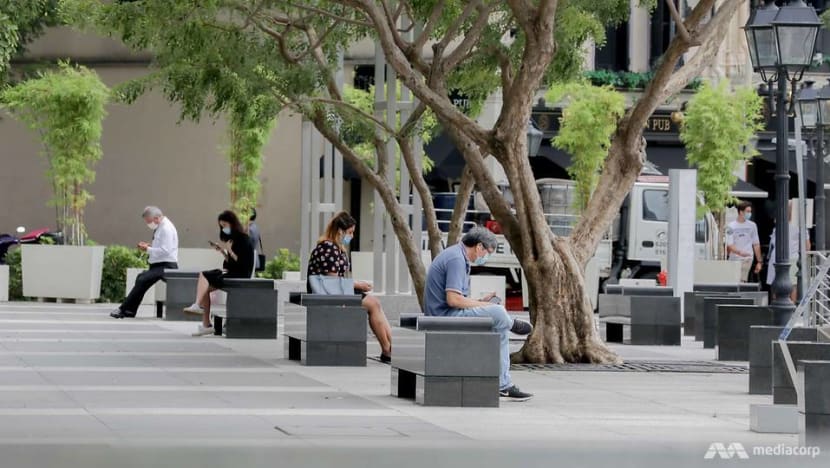 SINGAPORE: Companies with at least 10 employees will have to inform the Ministry of Manpower (MOM) of any retrenchments from Nov 1. 
Currently, they are required to file the mandatory retrenchment notification only when retrenching five or more employees within six months.
The change will "allow the tripartite partners and relevant agencies to provide timely support and assistance to workers who are retrenched", said MOM.
"By streamlining this and mandating the notification from the first employee to be retrenched … hopefully we can intervene earlier to help each and every single employee who may be facing retrenchment," said Dr Koh Poh Koon, Senior Minister of State for Manpower. 
He also urged companies with fewer than 10 employees to notify MOM voluntarily so that help can be extended to their retrenched workers.
Responding to reporters' questions on why MOM is making this change, Dr Koh said that companies have not purposely avoided notifying the ministry but some firms have had trouble tracking if they had retrenched five or more workers over six months.
"By simplifying this requirement, we take a burden away from companies while at the same time, benefiting the workers," said Dr Koh.
Some firms also informed MOM late because they thought the notification was due after the worker has left, but this is incorrect, said Dr Koh.
The notification has to be filed by employers within five working days after they provide notice of retrenchment to the affected worker or workers. Companies that do not comply can be fined up to S$2,000.
Dr Koh also encouraged companies to inform the ministry ahead of time if they are planning major retrenchment exercises involving, for example, 100 employees.
This will allow the relevant agencies to prepare resources for the workers to be distributed on the day that they are notified, he said.
"Employers should also ensure that they manage any retrenchment exercises responsibly and fairly, in line with the Tripartite Advisory on Managing Excess Manpower and Responsible Retrenchment," said MOM.
Retrenchments rose in 2020 due to the COVID-19 pandemic, affecting 26,110 workers compared to 2019's 10,690. But quarterly figures show that the number of retrenchments declined towards the end of 2020 and in the first quarter of 2021.
More details on the mandatory retrenchment notification can be found on the MOM website.