Independent review of rental of Ridout Road properties requested by Shanmugam, Balakrishnan to be completed 'expeditiously': PM Lee
The findings of the review, which will be carried out by Senior Minister Teo Chee Hean, will be made public in time for the next sitting of Parliament.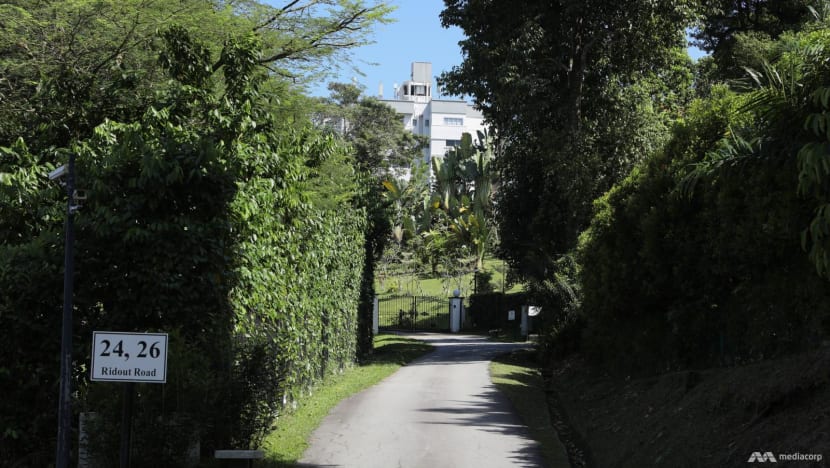 SINGAPORE: A review will be conducted relating to the rental of state properties along Ridout Road by ministers K Shanmugam and Vivian Balakrishnan, Prime Minister Lee Hsien Loong said on Tuesday (May 23).
Mr Lee said he had asked for reports from the relevant agencies last week, setting out the facts.
He added that Mr Shanmugam, the Home Affairs and Law Minister, and Dr Balakrishnan, the Foreign Affairs Minister, had requested a review that is independent of the ministries and agencies they supervise.
"I have also asked Senior Minister and Coordinating Minister for National Security Teo Chee Hean to review the matter, and establish whether proper processes have been followed, and if there has been any wrongdoing," said Mr Lee in a statement issued by the Prime Minister's Office.
"This must be done to ensure that this government maintains the highest standards of integrity.
"I have asked SM Teo to carry out the review expeditiously and to make the findings public in time for the parliamentary sitting."
Ridout Road is off Holland Road and near the Dempsey Hill lifestyle and entertainment area.
The stretch is part of Ridout Park, which is classed by the Urban Redevelopment Authority as one of 39 Good Class Bungalow areas in Singapore.
Mr Lee's statement comes after the Singapore Land Authority (SLA) said on May 13 that Mr Shanmugam and Dr Balakrishnan had bid above the "guide rent" for the colonial bungalows.
Their rentals were also "performed in full compliance with the relevant SLA procedures", the agency said on May 12, in response to online articles by Reform Party chief Kenneth Jeyaretnam who questioned if the ministers were "paying less than the fair market value".
The issue will be heard in the next parliamentary session in July, with Leader of the Opposition Pritam Singh and three lawmakers from the People's Action Party (PAP) having tabled questions relating to the rental of the state properties.