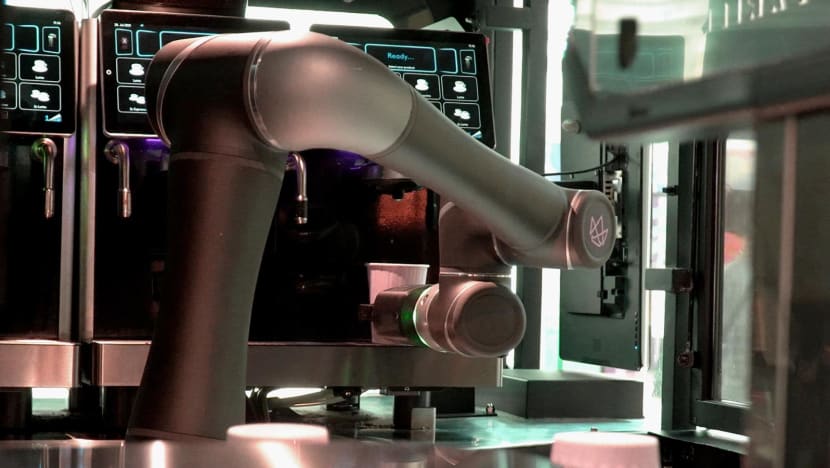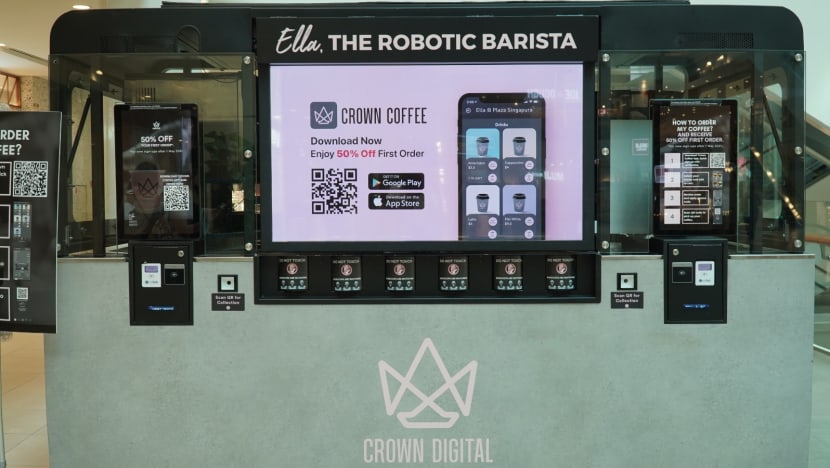 SINGAPORE: Robot baristas will be serving commuters gourmet coffee at 30 MRT stations by the end of 2022, as part of a collaboration between retail management company Stellar Lifestyle and food and beverage start-up Crown Digital.
Taking up less than 5 sq m of retail space, the robot barista named ELLA has a cashless and contactless interface that can serve up to 200 cups of coffee per hour to commuters, the firms said on Wednesday (Aug 18) in a media release.
Commuters will be able to order their drinks ahead of time via an app and collect them upon arrival at the MRT station.
The robot barista is created by Crown Digital. Stellar Lifestyle, a business arm of SMRT formerly called SMRT Commercial, has invested in Crown Digital's pre-series A fundraising round.
The deployment of the robot at 30 SMRT-operated train stations is part of this deal, Stellar Lifestyle and Crown Digital said.
"We plan to enhance commuters' experience by enlivening and transforming Singapore's public transport network spaces with innovative and new-to-network concepts," said Stellar Lifestyle president Tony Heng.
"ELLA is an example of the kind of lifestyle concepts we are actively looking for at MRT stations across the island."
This will be Crown Digital's second collaboration with a rail network. In December, it signed an agreement to deploy the robot barista for test-marketing at JR East's train stations in Japan.
"With this strategic investment, Crown Digital has a target addressable market of 1.4 million ridership daily right here in Singapore. We are working to commercialise this unique solution globally and employ high-tech talent locally," said Crown Digital CEO Keith Tan.