FAQ: S$100 worth of CDC vouchers for each Singaporean household. Here's what you need to know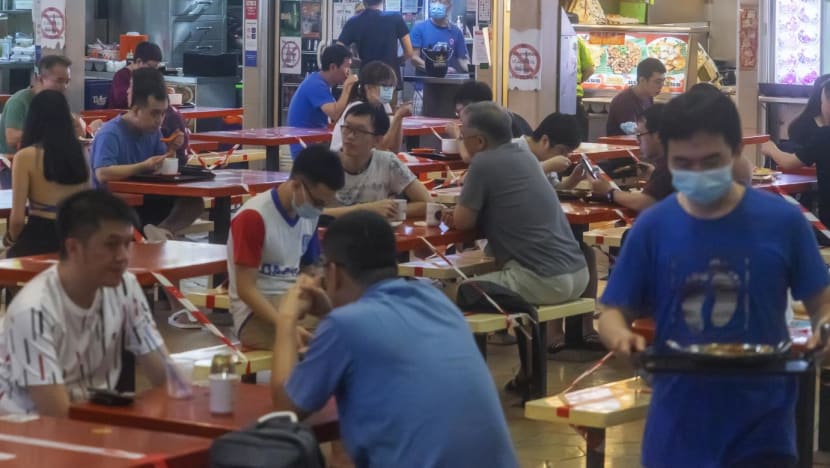 SINGAPORE: A new tranche of Community Development Council (CDC) vouchers was launched on Wednesday (May 11) to help Singaporean households amid a global rise in prices.
It is the second tranche of vouchers to be launched, after the first tranche was released in December last year.
Up to 1.22 million Singaporean households will each get S$100 in digital vouchers, to be spent at hawker centres and neighbourhood stores.
People can claim both tranches of vouchers and can use them until the end of the year.
Here's what you need to know about the scheme.
Q: What can I use it for?
The vouchers can be used at participating hawkers and heartland merchants, which will be identified by the CDC voucher decal. 
You may search for the nearest participating hawkers and heartland merchants here.
Q: How can I claim it?
You can visit go.gov.sg/cdcv, and log in using Singpass. Only one household member is required to claim the vouchers on behalf of the household.
You will then be prompted to key in your mobile number to receive a One-Time Password. A CDC voucher link will be sent to the registered mobile number via SMS. You can access the vouchers by clicking on the link.
You can also share the voucher link with your household members. Click on the "Share My Vouchers" button on the voucher redemption website to copy the unique voucher link, and paste it onto messaging apps such as Whatsapp or Telegram. Anyone with the link will be able to access the voucher.
Q: What if I don't know how to claim the vouchers?
Assistance will be available at community centres/clubs. Seniors without household members to help them claim their vouchers will be given priority.
Residents without smartphones or who need to set up their Singpass or reset their Singpass password can get help at the community centres/clubs during the scheme duration. 
Where needed, there will also be the option of printing hardcopy vouchers. 
There will also be digital ambassadors at the SG Digital community hubs, which are found in selected community centres/clubs and public libraries islandwide. They will provide assistance to digitally less savvy residents who need help to claim their digital vouchers.
Q: How do I use the vouchers?
To use them, you will need to click on the CDC vouchers link, select the amount to be used and show the QR code to the participating merchant, who will in turn scan it using his or her RedeemSG App.
The vouchers are not refundable for any unused amount or value, if the purchase is less than the amount of vouchers used.
Q: Will I have to claim the latest vouchers, or will they be automatically credited?
You will still need to claim your second tranche of CDC vouchers, even if you have collected last year's. The claim process is the same, and you can visit go.gov.sg/cdcv and log in with your Singpass account.