'I just felt really stupid': How a scam victim almost lost more than S$1 million – until police and the bank intervened
Scams were the top driver of crime in the first half of 2022 with more than 14,000 cases reported – 85% more than in the same period last year, says the Singapore Police Force.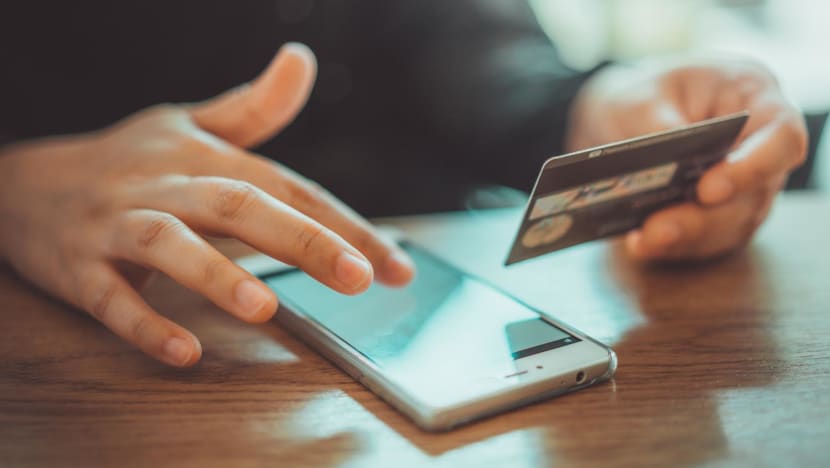 SINGAPORE: At the beginning of July this year, Assistant Superintendent of Police (ASP) Simon Lam found himself in a race against the clock. 
The senior investigation officer at the Singapore Police Force's (SPF) Anti-Scam Centre was trying to convince a scam victim over the phone that he was a real police officer. But the victim was confused, as the scammer had impersonated a police officer the day before to convince him to hand over his bank account details.
Finally, after about two hours of intervention, ASP Lam had a breakthrough.
He sent the victim a news article about the modus operandi of a government official impersonation scam. It was a carbon copy of what the victim experienced.
That broke the spell over the victim. 
"I just felt really stupid. I felt like I had been completely sucked in. I felt I should have done better," said 58-year-old John (not his real name). "But at that point when I first realised I was a victim of a scam, I was hoping to get it stopped."
John, who works in the financial services sector, was speaking to reporters anonymously at a police briefing on Friday (Aug 26) on the mid-year crime statistics. 
In the first half of 2022, scams continued to be the main driver of crime, with 14,349 cases reported.
This is an 85 per cent increase from the 7,746 cases in the same period last year.
The increase in scams drove up the total number of reported crimes to 25,593 cases, up from 18,725 cases in the same period last year, said SPF in a media release on Monday.
The total amount cheated for the top 10 scam types increased to S$227.8 million compared to S$142.5 million in the same period last year. 
RED FLAGS SPOTTED BY BANK
Recounting John's story, ASP Lam said the victim received a call from a scammer on Jun 30, claiming to be an official from the State Courts.
John was told that a company had been set up in his name and that he had to attend a court hearing due to the financial crimes committed by the company.
The call was then transferred to another scammer claiming to be a police officer. This scammer told John that he would be jailed if he did not provide his Internet banking details and credit card numbers to "facilitate investigations". 
Struck with fear, John followed the instructions. On Jul 1, the scammers used his details to transfer S$93,000 out of his bank account to another fraudulent account.
John was told to tell the bank that he was "making an investment into a business venture", should he be questioned about the transfers, said ASP Lam. 
Subsequent transfers totalling about S$1 million were in progress when a member of the DBS anti-scam team, Ms Elaine Tan, noticed the red flags about one-and-a-half hours after the first transfer that same day. 
One of the subsequent transfers of S$97,800 was flagged by DBS' fraud surveillance systems as a suspicious transaction, said Ms Tan. 
"After reviewing it, I noticed a new payee was added on the same day and there was already S$93,000 transferred to the same beneficiary. So it seems odd that our customer will try to make two similar transfers to the same account," she added. 
"My first thought was why did the customer split his transfers into two transactions? And coincidentally, (each transaction) falls below S$100,000. So perhaps was it to avoid some sort of detection?" 
Ms Tan's hunches were based on her work experience. She also noticed that the new payee was the only one on John's payee list, indicating that he had no history of transferring money to a third party. Aside from routine GIRO deductions and salary crediting, John had also made zero transfers to a third party via Internet or mobile banking. 
"But the biggest red flag I got was that he wasn't aware of the first S$93,000 transfer when I spoke to him over the phone to verify the transactions. In fact, he claimed that he did not access his DBS Internet banking that day, let alone add a new payee or make a fund transfer," she said. 
"I also noticed that he sounded flustered when I informed him of the completed transfer of the S$93,000. So he requested to end the call quickly and call back later." 
It was then that Ms Tan alerted ASP Lam, who immediately contacted the victim. At the same time, the Anti-Scam Centre quickly traced and located the first transaction of S$93,000. 
"The scam proceeds were successfully seized, and this resulted in a full, 100 per cent recovery of more than S$1.1 million. No losses were incurred by the victim," said ASP Lam. 
"BUILT A LOT OF EMPATHY AND COMPASSION WITH ME" 
In response to questions from reporters about how he was scammed despite many reports on such cases, John acknowledged that the setup was "very convincing and elaborate". 
"They weren't rushing. It was just protracted conversations backwards and forwards with multiple actors … And all of these were trusted authorities," he said. 
The Telegram account that was used also had a "very convincing looking Singapore Police Force (display) picture" which made it appear very official, John added. 
"And they also built a lot of empathy or compassion with me, which sort of sucked me in. The junior police officer was, 'Ah, I really want to help you here … we have someone who can help you with financial affairs when your accounts are frozen.' So it got me to think they were on my side," said the scam victim. 
"That builds a level of trust between me and them because they weren't simply threatening me with court proceedings that I have nothing to do with or imprisonment on the back of those court proceedings that clearly would be totally inappropriate. … So they sort of spent time building the relationship." 
John also noted that the speed with which the events unfolded resulted in him not stopping to think, despite having seen multiple warnings about scams.
JOB SCAMS 
Job scams, phishing scams, e-commerce scams and investment scams made up 74.5 per cent of the top 10 scam types.
Job scams topped the list, with 3,573 cases reported and S$58.5 million cheated. 
In most of these cases, victims would come across online advertisements or receive unsolicited messages over Telegram or WhatsApp from unknown numbers which offered part-time jobs with high salaries that could be performed from home, said SPF. 
One common variant required the victim to make advance purchases to help e-commerce merchants. They would also receive a commission in the process. The scammers would ask victims to provide a screenshot of the item in their shopping cart, then instruct them to make payment for the item to a bank account number provided by the scammer. 
Scammers would initially refund the victims the cost of the item and the commission, but would later claim to have encountered issues with the refund and would stop paying the victims, said SPF. 
In other variants, victims who contacted the number provided would be instructed by the scammers to complete tasks online, such as liking social media posts, or reviewing hotels and restaurants on a website, for a commission. 
And in a Ponzi-like variant, victims would be asked to purchase expensive memberships before they could take part in lucrative job tasks. 
Victims would often do so until the sums became extremely high and they no longer wished to continue, said the police. Many realised they were scammed when they were told they could only get their money back after finishing all the tasks, SPF added. 
PHISHING SCAMS 
The second-most common scam type was phishing scams. A total of 2,301 cases were reported in the first half of the year involving S$7.8 million, said SPF. 
In banking-related phishing scams, calls and SMSes were the most common channels used to approach victims. 
Scammers would impersonate bank or government officials and approach victims via phone or in-app calls, such as via WhatsApp. These scammers would then convince victims to provide their bank card or account details and OTPs by pretending to assist with issues concerning the victims' bank card or account. 
In some cases, unsolicited SMSes were sent to victims, asking them to click on the embedded link to resolve the issue. The link would often redirect victims to fake bank websites, where they were asked to key in their Internet banking details. 
In non-banking-related phishing scams, SMSes and Carousell in-app messaging were the most common channels used to approach victims. 
Victims would also receive emails or text messages from scammers impersonating entities that are known or trusted, including banks, government agencies, or companies like Grab and Netflix, added SPF. 
These emails and text messages would make fake offers or claims, such as outstanding payment for parcel delivery or disruptions to services or subscriptions, to trick victims into clicking on a phishing link. 
In the variant involving online marketplace Carousell, scammers would express interest in purchasing items that victims were selling. The scammers would then request to make payment via CarouPay to the victims' PayNow account. 
Then the victims would receive an email purportedly sent from Carousell, instructing them to provide their Internet banking details via a phishing link or phishing PayNow QR codes. 
E-COMMERCE, INVESTMENT SCAMS 
With 2,267 e-commerce scams reported in the first half of 2022 and S$8.3 million cheated, police said that the increase in e-commerce scams was "largely due to rental scams involving fake property listings". This made up 29.6 per cent of e-commerce scams. 
In the majority of e-commerce scams, scammers would post products for sale at a lower price than the prevailing retail value to entice victims. Interested victims would then pay a deposit via bank transfer, only for their products not to be delivered. 
The most common platforms used for e-commerce scams included Carousell, Facebook, WhatsApp and Telegram, while one of the most common items involved in the transactions was house or room rental.
Meanwhile, S$108.8 million was cheated in investment scams, with 1,683 cases reported in the first half of 2022. 
Instagram, Facebook and Telegram were the most common platforms used in these scams. 
Most of the time, scammers would claim to be financial professionals and "cultivate victims on online platforms", said SPF. Once lured, the victims would be introduced to investment websites or mobile apps where they would be enticed to invest and asked to transfer money to unknown bank accounts. 
In some instances, victims would earn a profit from the initial investments, leading them to believe that the investment was legitimate and lucrative, only to be unable to cash out their earnings once they transferred larger amounts to the scammers, the police said.
Listen to an ex-scammer talk about how he used to scam people:
ANTI-SCAM MEASURES IN PLACE, BUT CUSTOMER VIGILANCE MOST IMPORTANT  
Despite the numerous media reports and police advisories, people still fall prey to scams because scammers are "organised criminals", suggested OCBC's head of group legal and regulatory compliance, Ms Loretta Yuen, during the media briefing last Friday. 
"They are highly sophisticated. And the one thing that I've learned is that they've got a very, very strong skill set. And this skill set they have is how to hack the human brain. They do this very well." 
Ms Yuen added that most people have cognitive bias, believing a scam won't happen to them. But she reinforced that "scams hit everyone … not just the old or the uneducated".  
"We are thinking how do we lift this red mist off the eyes of our customer? How do we break the spell? We are talking to experts (in) behaviour and we're also looking at our banking process to see at which point (we can) do what we call a disruption or just-in-time disruption," she said. 
As part of OCBC's anti-scam measures, Ms Yuen highlighted the emergency kill switch that was introduced in February this year for customers to "suspend their accounts quickly if they suspect their bank accounts have been compromised".
The switch can be found at OCBC ATMs, in the OCBC digital app, or activated by pressing option "8" via the bank's official contact number.  
To date, the switch has helped an average of 27 customers a month to prevent their accounts from being potentially compromised by scammers. 
Ms Yuen also said that the bank will deploy a team to SPF's Anti-Scam Centre next month to "enhance the speed of recovering monies stolen through scams". 
Police have also introduced several engagement and education tactics as anti-scam measures. 
For instance, the ScamShield mobile app has seen more than 5.1 million SMSes reported and at least 24,500 phone numbers believed to be used for scam calls have been blocked since the app's launch in November 2020. The app's Android version will be made available next month. 
A revamped bank quiz – made in collaboration with the National Crime Prevention Council, the Association of Banks in Singapore, MoneySense and the police – has also been rolled out.
Yet, despite the best efforts of banks to raise scam awareness through education, Ms Yuen believes education "is not a silver bullet". 
"As much education as we put out there, one thing that is also very important is the customer vigilance. The customer must be vigilant; the public must be vigilant themselves, not to give out their OTPs … keep abreast with scam tactics, scam typologies, so they don't fall prey," she told reporters.  
"It takes a whole ecosystem to break the scam network. It's not just the banks or the public sector like NCPC (National Crime Prevention Council) or the police. The customer has to work with us." 
ASP Lam echoed similar sentiments, saying that public awareness of the various scam types and evolving scam tactics is key. 
"We can do the necessary steps to intervene quickly. But if the victims refuse to be convinced, either by their lack of knowledge on the scam which they have fallen prey to or ignorance (in) thinking they will never be a victim of scams, it will affect the recovery and intervention process," he said. 
HOUSEBREAKING, ROBBERY, VOYEURISM CRIMES FALL
As part of the mid-year crime statistics, police also revealed that the first half of 2022 recorded the lowest number of cases of housebreaking and robbery in the past 10 years. 
There was also a decrease in voyeurism cases. These cases decreased to 216 in the first half of 2022 – a dip from 236 cases in the same period last year. 
But voyeurism cases by unknown culprits saw an increase of 5 per cent. Locations which were prone to voyeurism committed by unknown culprits were on public transport, in residential premises, and in shopping complexes. 
On the other hand, there was an increase in outrage of modesty cases in the first half of 2022. A total of 773 cases were recorded, compared to 739 in the same period last year. 
And with cyber extortion cases, police revealed an increase in cases to 203 in the first half of this year – up from 138 cases recorded in the first half of last year. 
The total amount lost by victims in these cyber extortion cases totalled more than S$754,000, with Instagram being the most common platform where victims were first approached, followed by Facebook and Tinder. 
"In these cases, criminals typically befriend victims online and subsequently coax them into performing compromising or indecent acts in front of a camera. Thereafter, the criminals would use the video footage or images to extort money or online credits from these victims," said SPF in its news release. 
"In some cases, victims were asked to visit a link or to download an app that may result in granting the criminals access to the victims' contact data which will then be used to extort the victims."