New SCDF firefighting suit reduces heat stress, improves flame protection
The new khaki Firefighting Protective Suit is also more durable and offers increased visibility.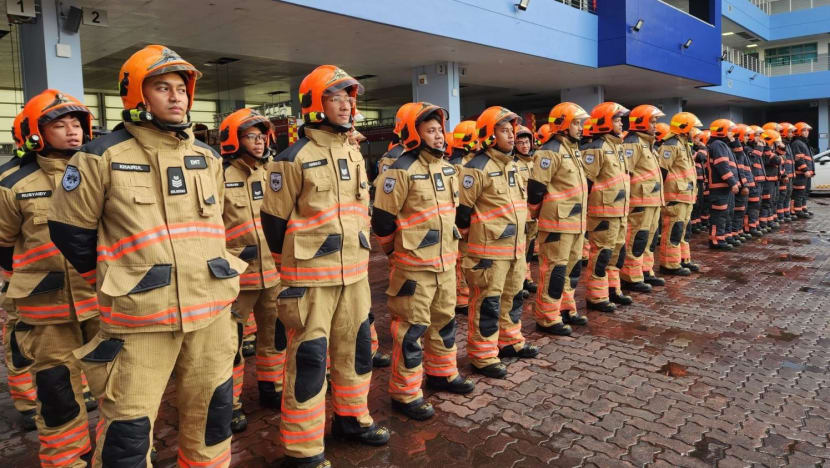 SINGAPORE: Firefighters responding to emergency calls will progressively be equipped with new, more durable suits that offer better protection from extreme heat. 
The Singapore Civil Defence Force (SCDF) unveiled the khaki Firefighting Protective Suit (FFPS) in a Facebook post on Wednesday (Feb 1).
"Beyond the new look, the FFPS also serve functional purposes such as better protection from extreme heat and environmental conditions, and increased visibility in low light conditions," it said. 
The new suits have "highly breathable" fabric layers that reduce heat stress and improve flame protection to enhance safety, while being more durable due to its increased abrasion resistance.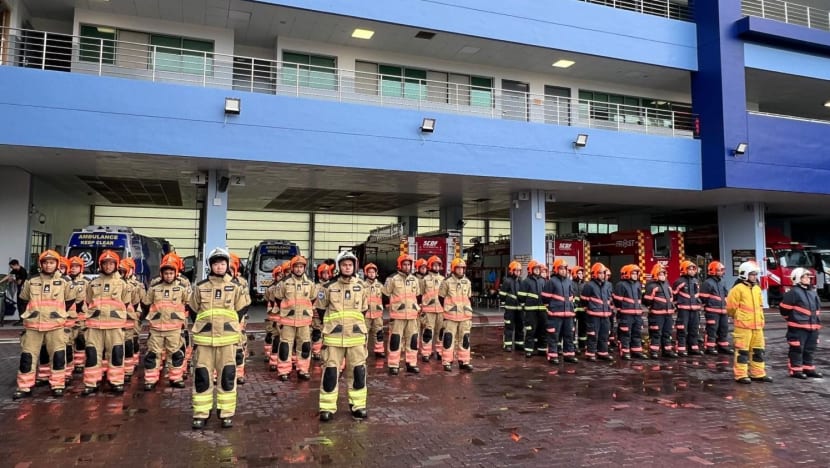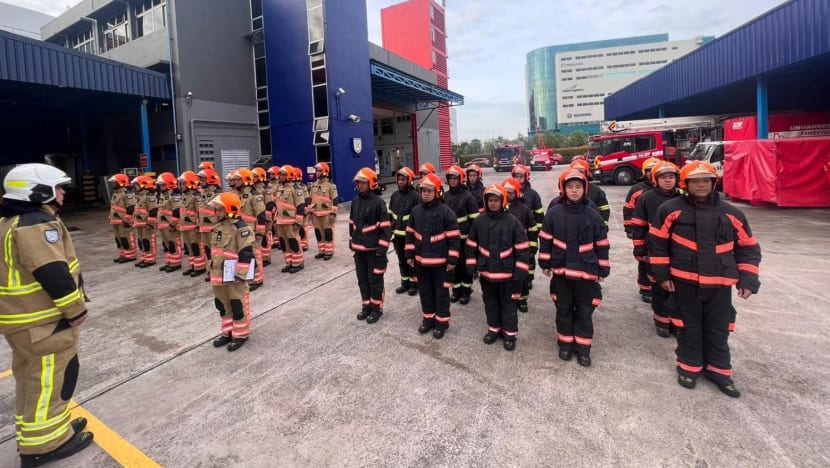 Firefighters will also benefit from a better range of motion due to the suit's improved fit, as well as its lightweight and stretchable outer shell. 
The improved and enhanced firefighting suit will be progressively rolled out across fire stations, said SCDF.
"While our attire has changed, our duty to our lifesaving mission will never change."
An SCDF spokesperson added that new suits have been introduced to 400 firefighters from the four fire stations under the 2nd SCDF Division as of Feb 1. 
The remaining 19 fire stations from the other land divisions and marine division will be equipped with the new FFPS by the end of the year, as the suits are being issued in stages. 
"Firefighters will keep their existing FFPS as a spare suit if required, such as for a change after a prolonged firefighting operation," said the SCDF spokesperson.