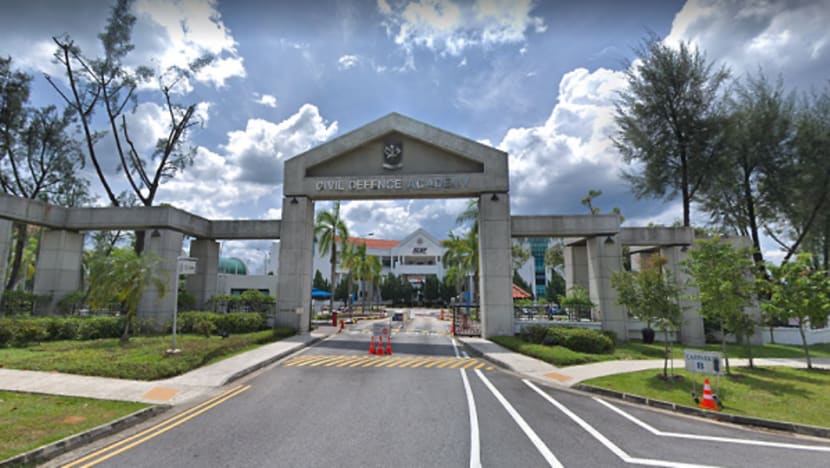 SINGAPORE: A 20-year-old man who deserted his role in the Singapore Civil Defence Force (SCDF) for more than a year was jailed for nine months and two weeks on Tuesday (Nov 20).
Muhammad Hirkee Sahir was posted to the Civil Defence Academy in Jalan Bahar for his National Service, and was supposed to report for duty on Jan 17, 2017.
He failed to show up for more than one-and-a-half years until he was arrested by the police on Jul 21 this year.
In that time, Muhammad Hirkee had no legitimate reasons or medical exemptions to justify his absence, the prosecutor said.
After he was charged in court for desertion, he was released on bail and asked to report for duty at SCDF. He again failed to turn up from Jul 25 to Aug 2.
When hauled back to court, he claimed that he had medical certificates from Clementi Polyclinic to cover his absence.

The certificates were submitted to the polyclinic to verify their authenticity. It found that there were no records of Muhammad Hirkee visiting the polyclinic on those dates, and discovered that the "doctors" who signed on the certificates were not doctors with Clementi Polyclinic.
The polyclinic told SCDF and lodged a police report.
Investigations found that Muhammad Hirkee had bought the certificates at S$15 each from a seller on online marketplace Carousell, who said he could provide medical certificates from a list of polyclinics in Singapore.

Muhammad Hirkee pleaded guilty to desertion and using a forged document. He also pleaded guilty to a separate charge of giving an unlicensed moneylender his ATM card to use, which earned him a fine of S$30,000.
District Judge Victor Yeo in passing his sentence said he took into consideration the accused's early plea of guilt and the fact that he was a relatively young first offender.
He said he took the seriousness of the offences in consideration, in particular "his desertion from SCDF for a fairly long duration of more than one-and-a-half years".