SINGAPORE: A crew member who was unable to move after falling from a ladder was recued from a vessel by the Singapore Civil Defence Force (SCDF) on Thursday (Aug 26). 
SCDF said it received a call for medical assistance from an anchored vessel in the southwest of Singapore at about 7.10pm.
"A crew member had fallen off a ladder and was immobilised," said the SCDF in a Facebook post. 
Two marine vessels were deployed. The SCDF marine specialists then boarded the vessel with rescue and medical equipment to assess the situation.
One of the specialists had been cross-trained as an emergency medical technician.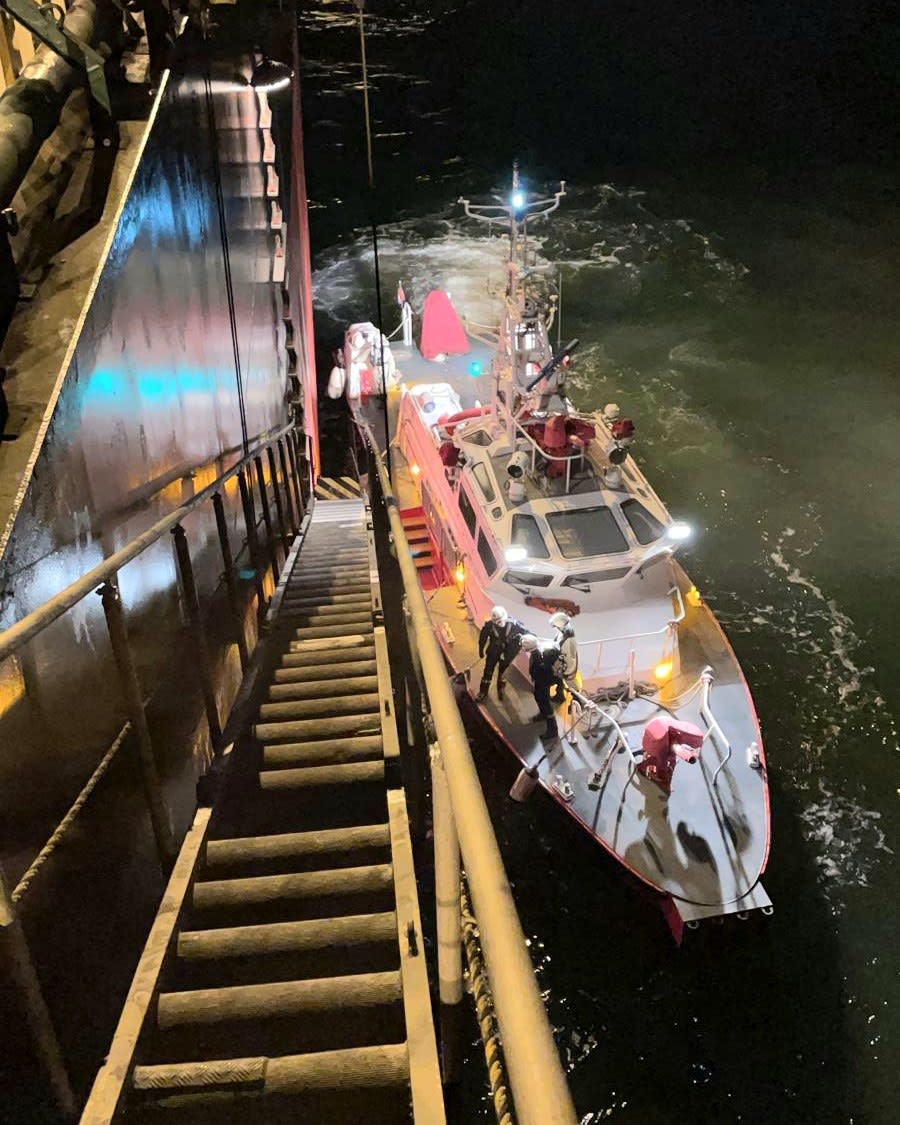 The crew member was found conscious in the vessel's medical bay, and was suspected to have suffered a spinal injury.
SCDF said the marine specialists "proceeded with great caution" in handling the casualty and carefully secured him onto a stretcher.
At the same time, a crew of marine specialists from SCDF's Rapid Response Fire Vessel (RFV) set up a height-lowering system between the RFV and the vessel.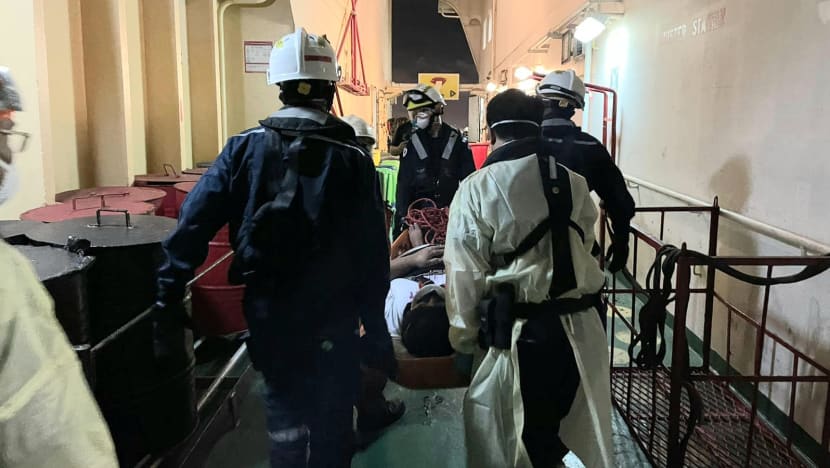 "This rescue and evacuation operation had to be coordinated carefully as the casualty had to be lowered from the vessel's upper deck onto the awaiting RFV," said SCDF.
The injured crew member was then taken to West Coast Pier, where an SCDF emergency ambulance had been on standby to receive him. 
After further assessment by the ambulance crew, he was taken to Tan Tock Seng Hospital.
This is the second marine rescue by the SCDF in two weeks.
On Aug 16, the SCDF rescued a crew member from another vessel who was unable to move after a suspected slipped disc.