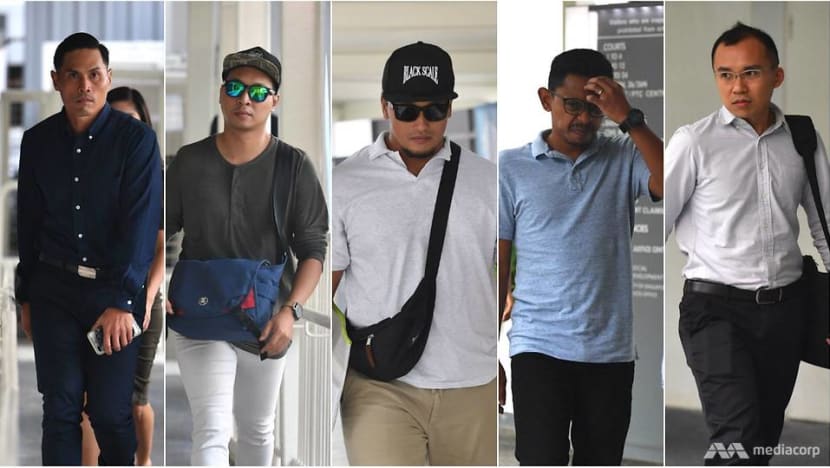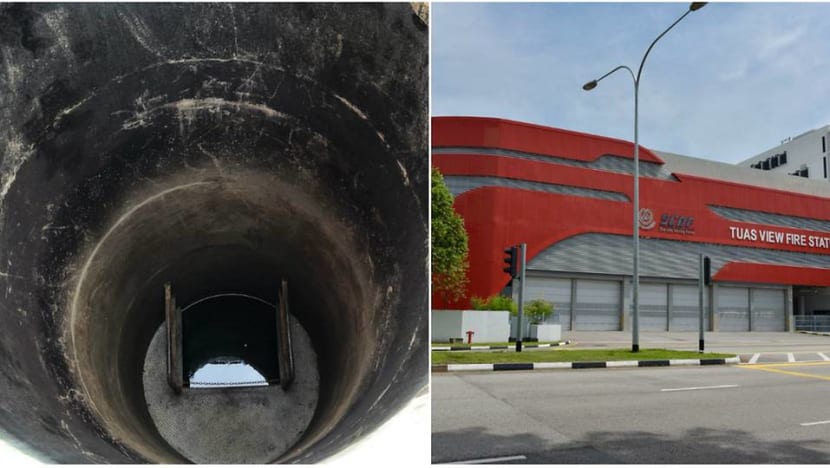 Staff Sergeant Muhammad Nur Fatwa Mahmood, 33, was charged with one count of causing death by a rash act and one count of abetting the obstruction of justice.
First Warrant Officer Mohamed Farid Mohd Saleh, 34, was charged with abetting a rash act causing death.
Lieutenant Chong Chee Boon Kenneth, 37, and First Senior Warrant Officer Nazhan Mohamed Nazi, 40, were both charged with abetting a rash act causing grievous hurt by illegal omission.
Staff Sergeant Adighazali Suhaimi, 32, was charged with intentionally obstructing the course of justice.
According to charge sheets, Fatwa allegedly pushed CPL Kok into the pump well, resulting in the NSF's drowning. 
He was also charged with abetting  Adighazali to delete a video of the incident from his phone.
Farid is accused of instigating Fatwa to commit the offence by telling him to push CPL Kok into the well.
Nazhan and Chong allegedly did not stop a group of servicemen from pressuring CPL Kok to enter the well. They are also accused of intentionally aiding the group to commit the offence of causing grievous hurt to CPL Kok.
Fatwa intends to plead guilty on Sep 25, the court heard. He is out on bail of S$20,000. 
The rest of the men are out on bail of S$15,000 and will be back in court on Sep 3.
The penalties for causing death by a rash act are a maximum jail term of five years and a fine, while the punishments for causing grievous hurt by a rash act are a maximum jail term of four years and a fine of up to S$10,000.
For obstructing justice, an offender can be jailed for up to seven years and fined.
Eight other officers who were present during the incident were referred by the police to SCDF for departmental investigations.

SCDF said in a statement on Wednesday that six of the eight officers are regular officers, while two are full-time NSFs.
"If investigations find that they had contravened SCDF rules and regulations, the regular officers will face public service disciplinary actions, which may include dismissal from service or demotion in rank, while the NSFs will be liable for detention and or demotion in rank under the Civil Defence Act," said SCDF.
SCDF added that it takes a zero-tolerance stance towards ragging and will take firm action against any officer involved in such activities.