SCDF to send 20-member team to Türkiye to help with rescue efforts after deadly earthquake
The Singapore Red Cross has also pledged US$100,000 in humanitarian aid.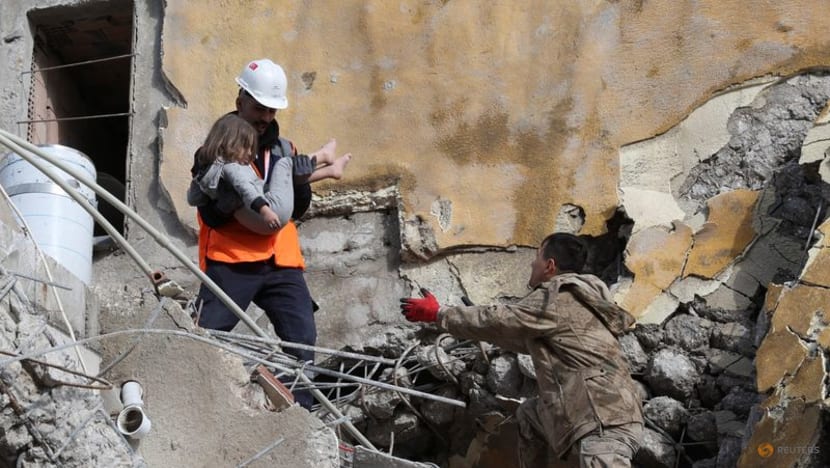 SINGAPORE: The Singapore Civil Defence Force (SCDF) will send a team to Türkiye to assist with rescue efforts, in response to a request for humanitarian assistance following the deadly earthquake.
"An advance team of 20 SCDF personnel comprising officers from the elite Disaster Assistance and Rescue Team (DART), paramedic specialists and a doctor is scheduled to be deployed within the next 24 hours," said SCDF in a Facebook post on Tuesday (Feb 7) afternoon.
"SCDF will provide further updates on the deployment once available."
The team is from a contingent known as Operation Lionheart. The on standby round-the-clock contingent, with 79 members, was formed in 1990 and has since been deployed on 19 search and rescue or humanitarian relief assistance missions.
On Tuesday evening, Turkish Ambassador to Singapore Mehmet Burçin Gönenli visited the SCDF headquarters to thank the Operation Lionheart contingent.
At least 5,000 people have been killed and tens of thousands injured in Türkiye and Syria after the magnitude 7.8 quake struck early on Monday.
The death toll is expected to rise as search and rescue efforts continue.
The Singapore Red Cross (SRC), meanwhile, has activated its Restoring Family Links (RFL) service to assist Singapore residents in locating immediate family members who may have been affected by the disaster, and whom they have difficulty contacting. 
Those who need assistance can email SRC. 
US$100,000 PLEDGED
SRC has also pledged US$100,000 in humanitarian aid, with the Turkish Red Crescent and Syrian Arab Red Crescent organisations receiving US$50,000 each to support their relief efforts. 
The Turkish Red Crescent has deployed teams to 10 provinces in the affected south and southeast regions of Türkiye. 
The teams are equipped with stocks of food and basic aid items such as tents and blankets.
They are also providing psychological support, distributing hot meals and sending the national stock of blood and plasma to the affected regions.
"In Syria, the Syrian Arab Red Crescent has been responding to the communities since the earthquake occurred. They are supporting search and rescue operations, providing first aid, performing emergency medical evacuations and transporting injured individuals to hospitals," said SRC.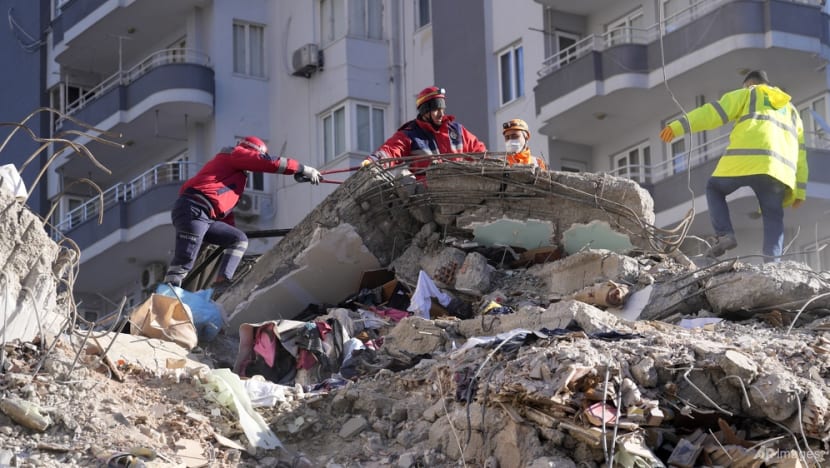 "We are deeply saddened by the loss of lives and injury, as well as damage to property and livelihoods, arising from the devastating disaster, and are committed to supporting the emergency relief and recovery operations," said Benjamin William, Secretary General and CEO of Singapore Red Cross. 
"We will continue to closely assess the situation with our sister national societies in the two countries, and stand ready to further support the relief efforts, including possibly deploying our responders on the ground to support the relief efforts." 
Mr William added that he hopes people in Singapore will support SRC's public fundraising appeal to support recovery operations in Türkiye and Syria.