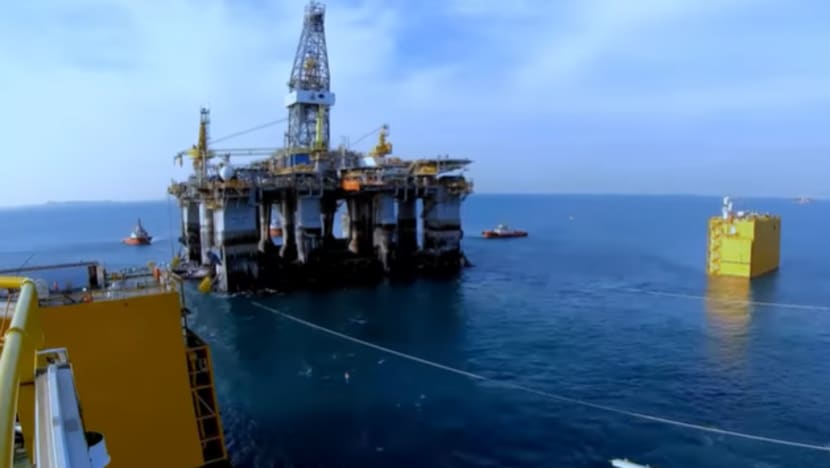 SINGAPORE: Seatrium, one of the world's largest offshore and marine engineering companies, said it believes that a corruption probe that was announced on Wednesday (May 31) relates to events that occurred prior to 2015 and to the Sembcorp Marine group, as Seatrium was known at the time. 
In a filing on the Singapore Exchange on Thursday (Jun 1), Seatrium also said these events predate Sembcorp's merger with Keppel Offshore & Marine (KOM), which took place in February 2023. The merged entity was renamed Seatrium in April.
The Corrupt Practices Investigation Bureau (CPIB) said on Wednesday it had begun investigations against Seatrium and individuals from the company on alleged graft offences that took place in Brazil. 
"The Company is unable to comment further at this stage as the investigations are still ongoing," said Seatrium in the filing, adding that it was "cooperating with CPIB in its investigations and will make appropriate announcements in the event of any material developments". 
Seatrium called for a trading halt on Thursday morning.
When asked by CNA if the alleged offences by Seatrium were linked to a multimillion-dollar bribery case involving former KOM employees and Brazilian oil giant Petrobras, CPIB declined to comment.
In March this year, Seatrium announced that its wholly-owned Brazilian subsidiary, Estaleiro Jurong Aracruz, was being investigated for "alleged irregularities" over its practices. 
Seatrium said later that month that the proceedings relate generally to "past conduct investigated by the Brazilian authorities in connection with Operation Car Wash".
However, on Apr 28, it said that preliminary administrative proceedings against its Brazilian subsidiary were suspended.
Operation Car Wash began in 2014 as a routine money-laundering probe into a car wash in Brazil's capital Brasilia. 
The operation then expanded and became an investigation into the country's largest-ever corruption scheme, uncovering kickbacks from executives to powerful politicians in return for contracts at state-run oil company Petrobras.
In January, Singapore's anti-corruption agency handed out stern warnings to six former senior management staff members of Keppel Offshore & Marine. These were for offences relating to bribe payments to Petrobras officials, pertaining to rigs-building contracts which Petrobras or its related companies had awarded to KOM.
The warnings were in lieu of prosecution for offences punishable under the Prevention of Corruption Act.
The six former employees were not prosecuted over the multimillion-dollar bribery case due to insufficient evidence to establish their guilt beyond a reasonable doubt, said Minister in the Prime Minister's Office Indranee Rajah in Parliament on Feb 6.