Singapore security agency's 'forced demotion' of 300 officers prompts union action
The manpower ministry also stepped in after the company extended its officers' working hours.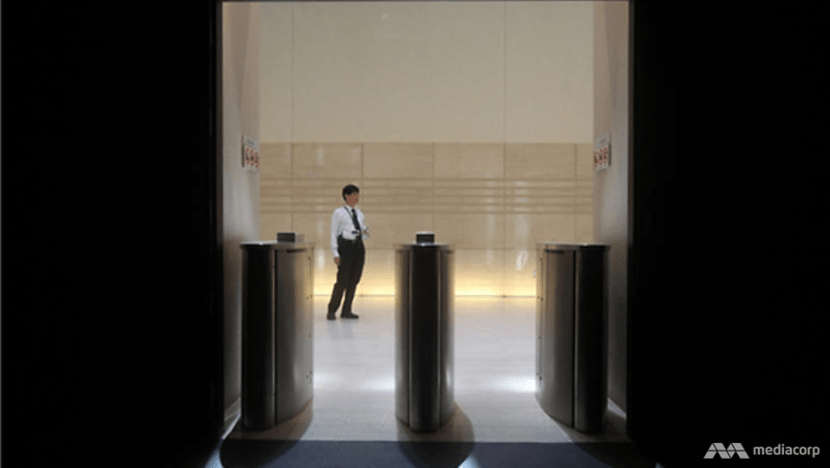 SINGAPORE: A security agency demoted around 300 officers and backed down after a union intervened - only to extend their working hours in a continued bid to "reset" their wages and employment terms.
The Union of Security Employees (USE) and the Manpower Ministry (MOM) are now engaging the affected workers to establish "remedial actions", National Trades Union Congress (NTUC) secretary-general Ng Chee Meng said in a statement on Tuesday (Feb 7).
Calling it a case of "egregious behaviour", Mr Ng said USE was informed by some members late last year of the errant practices by the unnamed security agency, which hires more than 1,000 officers.
"As it no longer had the contracts to keep (the 300 officers) at their employed job ranks", the agency put them through a "forced demotion", said Mr Ng.
In a Facebook post later in the day, he said: "While the company eventually agreed to retain the officers at their current job ranks and pay them according to PWM (progressive wage model) wages, I am told they now want to make these officers work significantly longer hours.
"This is not right, and cannot be condoned."
Mr Ng said in its statement that due to the "unfairness of this unilateral action", USE took the agency to MOM for conciliation.
"NTUC and USE are keeping a close watch on this case and will not hesitate to take the agency to task should there be further non-compliance," said the labour chief, adding that no further details were available at this point.
He noted that for security officers, basic wages before overtime have increased from S$1,100 in 2016 to S$1,650 currently.
The Security Tripartite Cluster committee has recommended that this be further increased to S$2,650 from 2024.
"This will assure security officers of sustainable wage growth without needing to clock excessive hours for a higher gross wage," Mr Ng added.
"By setting a basic wage of S$2,650, security officers will be able to negotiate for better employment terms with their employers and focus on reducing their overall working hours."
The cluster - formed in 2013 to look into a progressive wage model for the security industry - also proposed capping extra working hours (above the 44-hour work week) at 72 hours a month.
In 2021, MOM charged at least 15 private security agencies for deploying officers beyond permissible limits of 12 hours a day. Two of these firms made their officers work back-to-back shifts of up to 20 hours a day.
Mr Ng on Tuesday said that NTUC and its affiliated unions were "watching this space tightly" to ensure that workers reap the benefits as intended under the progressive wage model.
The wage structure is expected to benefit 94 per cent - or about 234,000 employees - in the lower-wage workforce, spanning industries like security, cleaning, retail and landscaping. It will be extended to the food services and waste management industries later this year.
"We will ensure that their employers and service buyers alike, honour their legal and social obligations to our workers," said Mr Ng.