SINGAPORE: The police on Friday (Nov 4) arrested a 31-year-old woman for her suspected involvement in the murder of her 67-year-old father in Sengkang.
The police said in a media release that they received a call for assistance at a residential unit along Rivervale Drive on Friday at about 5.30am.
"Upon arrival, officers found a 67-year-old man lying motionless with multiple wounds inside the unit. He was subsequently pronounced dead by paramedics at scene," said the police.
The woman will be charged in court on Saturday with murder, an offence which carries the death penalty.
Police investigations are ongoing.
The Singapore Civil Defence Force (SCDF) also said it received a call for assistance at Block 190A Rivervale Drive on Friday at about 5.35am.
Four police vehicles and dozens of police officers were seen at the Sengkang Housing Board block on Friday morning.
A resident who identified himself as Mr Ghani said he saw police cars arriving at about 7.20am as he drove out of the car park to send his wife to work.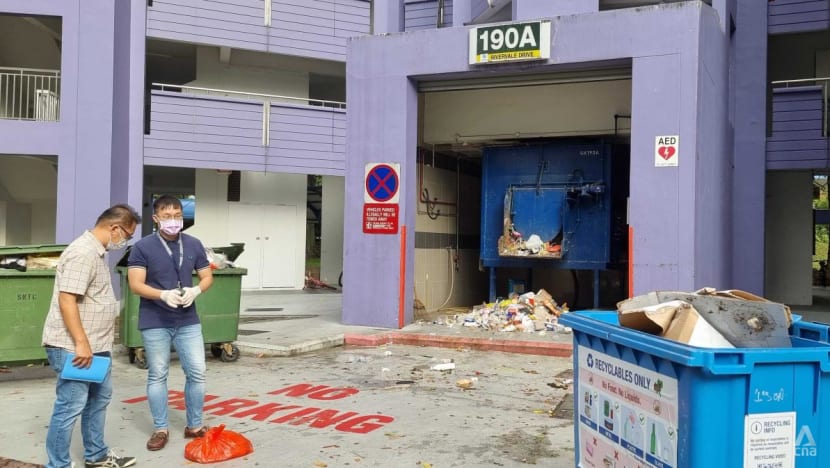 Other residents said they saw a woman, who looked to be in her mid-30s, being led away by policemen at around 7.45am.
One resident and a cleaner at the block also saw the police looking through the rubbish dump at the foot of the block. 
The police took a red plastic bag up to level 15, they said. It is not clear what was in the bag. 
On the 15th storey of the HDB block, police had put up a tape, and were interviewing neighbours around one of the flats.
At about 11.15am, two police officers and two Singapore Casket employees were seen carrying a black body bag out of a unit and into a police vehicle.
The police vehicle left the block about five minutes later.
CNA journalists saw a woman crying loudly as the police spoke to her.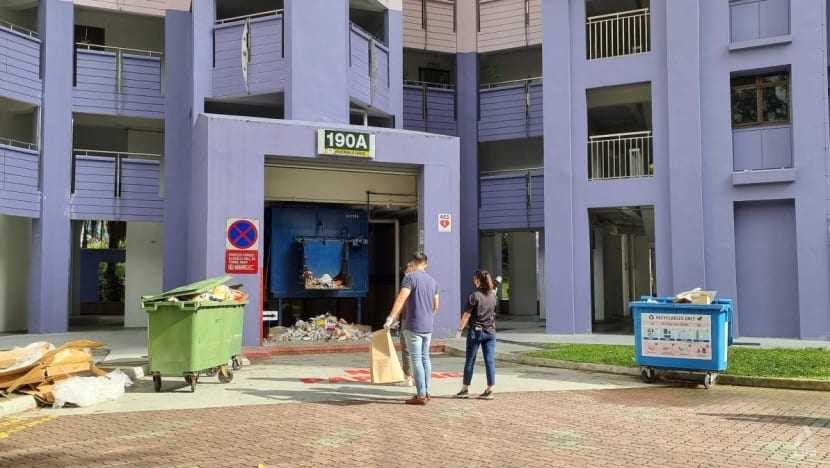 Ms Lalitha, 45, who lives in a next-door unit, said a couple and their daughter resided in the flat which police were investigating.
About two months ago, the mother died, said Ms Lalitha, who saw the daughter weeping at the funeral. It was the daughter who was led away by the police, she said.
"There were no handcuffs on her but her hands were like that," she said, putting her hands behind her back to show what happened. 
"Then they just led her out. My mother looked at the daughter and asked 'What happened?' The daughter just shook her head and walked."
Other neighbours said the daughter was very quiet and kept to herself. Another neighbour, Ms Shidah, said that the mother was friendlier and would chat with her.