Frozen frog, beef and seafood among 2.2 tonnes of illegally imported food seized during SFA raid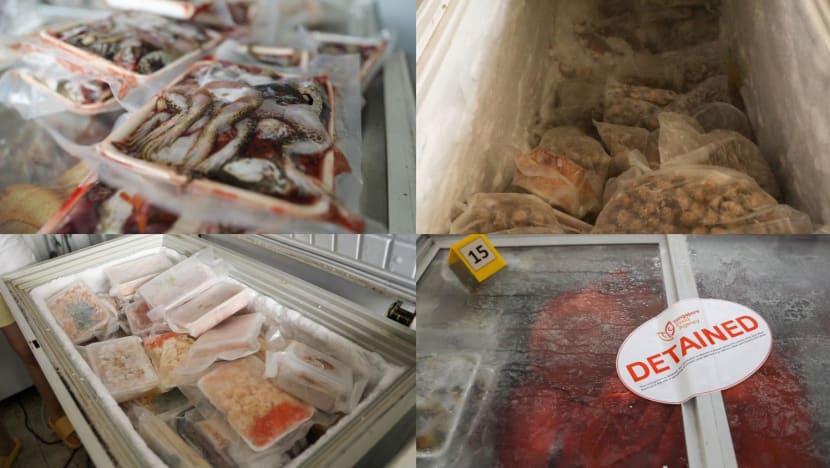 SINGAPORE: About 2.2 tonnes of food illegally imported from Vietnam were seized during a raid at an old industrial building in Senoko on Thursday (Apr 13), said the Singapore Food Agency (SFA).
The items seized included frozen pork, beef, chicken, fish and frog.
They were imported illegally from unapproved sources and without a valid licence, said SFA in a media release on Saturday.
It added that a woman was found operating the warehouse which was partly used as an unlicensed cold store with seven chest freezers and two chillers.
SFA officers also found 470 bottles of alcohol and an assortment of medicines. These cases have been referred to Singapore Customs and the Health Sciences Authority respectively.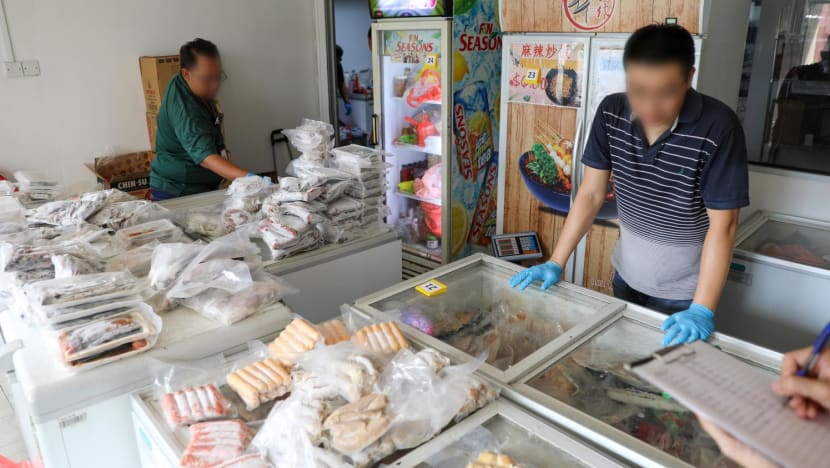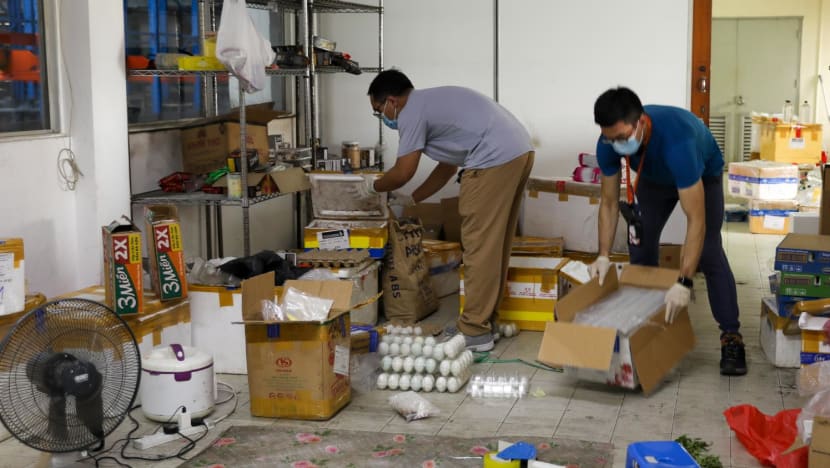 "Illegally imported food products of unknown sources can pose a food safety risk," said SFA, adding that food imports in Singapore must meet its requirements.
The storage of meat and seafood at unlicensed facilities also poses a food safety risk, said the agency.
Those found in possession of meat and seafood products which were imported without a valid permit for the purpose of selling can be fined up to S$50,000 (US$37,600), jailed for up to two years, or both. Repeat offenders face harsher penalties.
Offenders who store meat and/or seafood products in unlicensed facilities can be fined up to S$10,000, jailed for up to one year, or both.