SIA to put A380 back in service on London route amid strong demand from vaccinated travel lane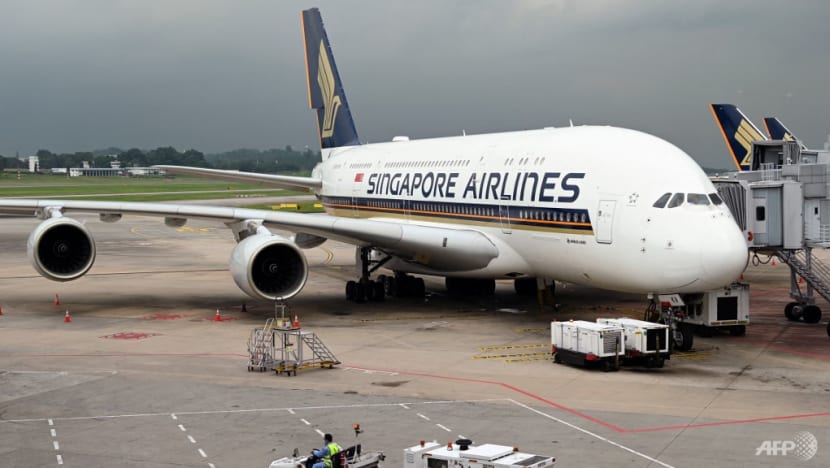 SINGAPORE: Singapore Airlines (SIA) will resume operations of the super-jumbo Airbus A380 on a non-stop return service between Singapore and London next month.
The aircraft will return to service as SQ322 from Singapore to London from Nov 18, and SQ317 on the return leg from Nov 19, SIA said on Thursday (Oct 14).
SQ317 is the designated flight for Singapore's quarantine-free vaccinated travel lane with the United Kingdom, which launches on Oct 19.
With the UK's inclusion in vaccinated travel lane arrangements, SIA said it has seen "strong passenger demand" for services to and from London towards the year-end holiday season.
"The A380 has always been a popular choice for our customers, and we look forward to welcoming our customers on board the aircraft once again," said a spokesperson for the airline.
Before returning to passenger service, SIA said it will deploy the A380 on an ad hoc basis on short-haul services for operational requirements.
SIA will remain "nimble and flexible" in deploying capacity to markets as demand warrants, the spokesperson added.
As of Wednesday, about 40 per cent of passes for the vaccinated travel lane - 976 in total - have been issued to travellers from the UK, according to the Civil Aviation Authority of Singapore.
The Singapore-London return service will operate daily when the vaccinated travel lane opens, initially with the Boeing 777-300ER aircraft.
SUPER-JUMBO JET
SIA currently has 12 Airbus A380 aircraft in its fleet.
The airline's A380 has 471 seats, comprising six suites and 78 business class seats on the upper deck, as well as 44 in premium economy class and 343 in economy class on the main deck.
The super-jumbo jet first entered commercial service with SIA on Oct 25, 2007, when it flew from Singapore to Sydney.
In November last year, SIA said it would retire seven A380 aircraft amid a first half net loss of S$3.5 billion as passenger numbers plummeted due to the COVID-19 pandemic.
Last week, two A380s were towed along a public road to be scrapped at Changi Exhibition Centre, attracting aviation enthusiasts who turned up to witness the unprecedented operation.
SIA Group recorded a second consecutive annual loss in May, at a record S$4.3 billion for the year ended March.