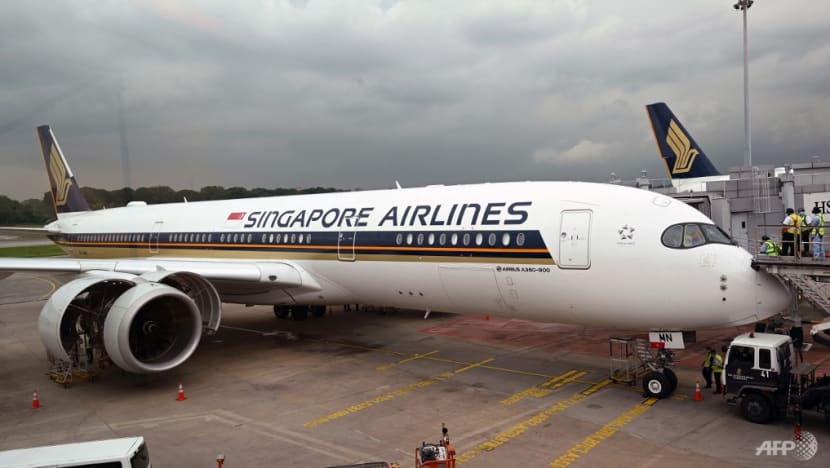 SINGAPORE: Singapore Airlines (SIA) Group reported an uptick in travel demand in September, on the back of Singapore launching vaccinated travel lanes (VTL) with Germany and Brunei. 
Passenger traffic grew 4.4 per cent, said SIA Group in its September 2021 operating results on Friday (Oct 15). Passenger capacity remained steady month-on-month at about 32 per cent of pre-COVID-19 levels. 
Airlines under the group ferried about 159,700 passengers in September, compared to 42,600 in the same period a year ago.
Singapore launched its first VTL arrangements with Brunei and Germany on Sep 8, which allowed eligible travellers quarantine-free travel into the country. 
"This resulted in an uptick in demand, especially to Germany, in September 2021," said SIA Group. 
Group passenger load factor for September rose 1.3 percentage points year-on-year to 18.5 per cent, driven by stronger demand to Europe and the Americas. 
On a month-on-month basis, group passenger load factor improved by 1 percentage point, led by Europe which saw "positive pick up on Frankfurt and Munich VTL services", said SIA Group. 
At the end of September, the group's passenger network covered 65 destinations, including Singapore. SIA served 52 destinations, after taking into account the temporary suspension of Medan due to airport closure. 
Scoot, SIA's low-cost carrier subsidiary, served 24 destinations, including Singapore, as at end of September. 
"Surabaya was temporarily suspended due to airport closure, and operations to Nanjing and West Asia remain suspended until further notice," said the group. 
Cargo operations registered a monthly cargo load factor of 87.4 per cent, down 1.6 percentage points year-on-year as loads rose 54.1 per cent on the back of a 56.9 per cent capacity expansion. 
The East Asia, Americas, West Asia and Africa route regions recorded year-on-year increases in cargo load factor during the month, said SIA Group.
SIA GROUP'S VACCINATED TRAVEL LANE NETWORK WILL SERVE 17 CITIES
Singapore extended its VTL arrangements to nine more countries in October, including South Korea, UK, US and Canada. 
"This further supports the safe and gradual recovery in international air travel to and through Singapore," said SIA Group. 
With the commencement of seasonal services to Vancouver and Seattle, from Dec 2 to Feb 15, 2021, as well as Scoot's direct VTL services to Berlin, from Oct 19 - both pending regulatory approval - the group's VTL network will serve 17 cities. 
SIA will also add trans-pacific and trans-atlantic services with the resumption of Frankfurt-New York and Hong Kong-San Francisco flights from early November. 
It will also resume A380 operations to London from Nov 18. Scoot resumed services to Phuket on Oct 8 and Jeddah on Oct 21. 
The group expects passenger capacity to reach about 37 per cent of pre-COVID-19 levels by the third quarter of FY2021/22, based on its current published schedule.