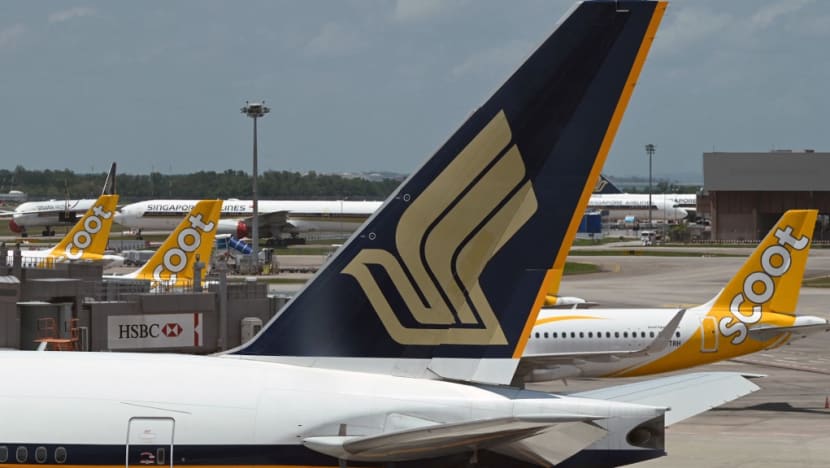 SINGAPORE: National carrier Singapore Airlines (SIA) will expand flights under the vaccinated travel lane scheme to nine more cities, following the announcement on Saturday (Oct 9) that Singapore will extend the travel arrangement to eight more countries.
Starting Oct 19, SIA will operate vaccinated travel lane flights from Amsterdam, Barcelona, Copenhagen, London, Los Angeles, Milan, New York, Paris and Rome. 
This is on top of the flights from Seoul that will begin on Nov 16. 
The airline already operates vaccinated travel lane flights to Brunei's Bandar Seri Begawan, as well as Frankfurt and Munich in Germany. 
Meanwhile, Scoot - a budget carrier under the SIA Group - will operate vaccinated travel lane flights from Berlin from Oct 20. 
Under the arrangement, people vaccinated against COVID-19 can fly to the countries identified and enter Singapore without needing to serve quarantine. They will, however, be subject to requirements such as having to take polymerase chain reaction tests before departure and upon arrival. 
The countries newly included in the scheme are Canada, Denmark, France, Italy, the Netherlands, Spain, the United Kingdom and the United States, taking the total number of countries covered by the travel arrangement to 11.
The SIA website was down briefly on Saturday afternoon after the announcement of the new vaccinated travel lanes. 
"Singapore's expansion of the VTL (vaccinated travel lane) arrangements to 11 countries is great news for our customers, who can now reunite with their loved ones more easily or finally go on that overseas holiday," said SIA commercial executive vice-president Lee Lik Hsin.
"The SIA Group supports all measures to reopen Singapore to quarantine-free international travel. This will enable the safe and gradual recovery of Changi Airport as a major air hub, backed by rising vaccination rates and confidence in the robust health and safety measures across the end-to-end customer journey."
SIA noted that multi-city itineraries within these vaccinated travel lane countries are allowed if customers meet the 14-day travel history requirement, which includes transit countries.
For example, a traveller could fly from Singapore to Paris, then Paris to Amsterdam, and still be eligible for the vaccinated travel lane flight from Amsterdam to Singapore.
However, a passenger travelling from Singapore to Los Angeles via Tokyo would not be eligible if the stay in Los Angeles is less than two weeks, as Tokyo is not included under the arrangement. 
Singapore's Changi Airport welcomed the new vaccinated travel lanes as "yet another positive step" towards the recovery of travel and connectivity for the country's air hub, noting that the 11 countries under the arrangement accounted for more than 6.7 million of the airport's passenger traffic in 2019. They include Changi's key long-haul markets during the pre-pandemic period.
"The VTLs will make it easier for people to travel for business, leisure and to visit loved ones," said Changi Airport Group air hub development managing director Lim Ching Kiat. 
"We look forward to serving more passengers travelling to and from these VTL countries and remain committed to providing a safe and smooth travel experience for them at Changi Airport."