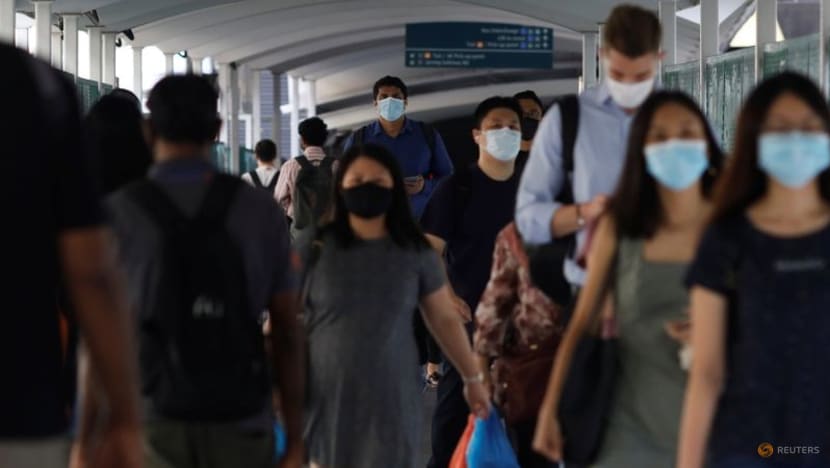 SINGAPORE: Singapore reported 3,190 new COVID-19 cases on Wednesday (Oct 13) as nine more people died from complications due to the virus.
The fatalities are six men and three women, aged between 52 and 98. Among them, six were unvaccinated against COVID-19, two were partially vaccinated and one was fully vaccinated. 
Eight of them had various underlying medical conditions while one unvaccinated case had no known medical conditions. The 52-year-old case was partially vaccinated against COVID-19 and had multiple underlying medical conditions. 
This takes Singapore's death toll from the coronavirus to 192.
A total of 3,190 new infections were reported on Wednesday, an increase from the 2,976 cases on Tuesday.
Among the new cases, 3,184 infections are locally transmitted, comprising 2,686 in the community and 498 in migrant worker dormitories.
Six are imported cases, said the Ministry of Health (MOH) in its daily update released to media at about 11pm.
As of Wednesday, Singapore has reported a total of 135,395 COVID-19 cases since the start of the pandemic.
HOSPITALISATIONS AND HOME RECOVERY
Among all COVID-19 cases who have been onboarded or admitted, 17,080 cases, or 77.8 per cent, are undergoing home recovery.
Another 2,885 are in community care facilities and 473 in COVID-19 treatment facilities.
Another 1,507 patients are currently warded in hospital, mostly for observation, said MOH. Of these, 300 patients need oxygen supplementation and 46 are in intensive care.
Over the last 28 days, among 61,274 infected individuals, 1.1 per cent needed oxygen supplementation and 0.1 per cent were in intensive care.
Among those who needed oxygen supplementation or intensive care, 49.6 per cent were fully vaccinated and 50.4 per cent were unvaccinated or partially vaccinated.
ACTIVE CLUSTERS
MOH said it is "closely monitoring" two active clusters, Pasir Panjang Wholesale Centre and MWS Christalite Methodist Home. They added two new cases each on Wednesday.
The cluster at MWS Christalite Methodist Home involves transmission among the staff and residents. Of the 95 cases, 11 are staff members and 84 are residents. The new cases have already been isolated, said MOH.
The Pasir Panjang Wholesale Centre cluster, which now has 369 infections, involves transmission among workers and trade visitors.
VACCINATION-DIFFERENTIATED MEASURES
More vaccination-differentiated measures kicked in on Wednesday, with unvaccinated people no longer allowed to dine in at hawker centres and coffee shops, or enter shopping malls, large standalone stores and attractions.
A one-week grace period until Oct 19 has been granted for implementation of these restrictions at shopping malls and stores.
Unvaccinated people who work in shopping malls and stores, as well as unvaccinated people seeking medical and childcare services who can show proof of this, are exempted from the new restrictions.