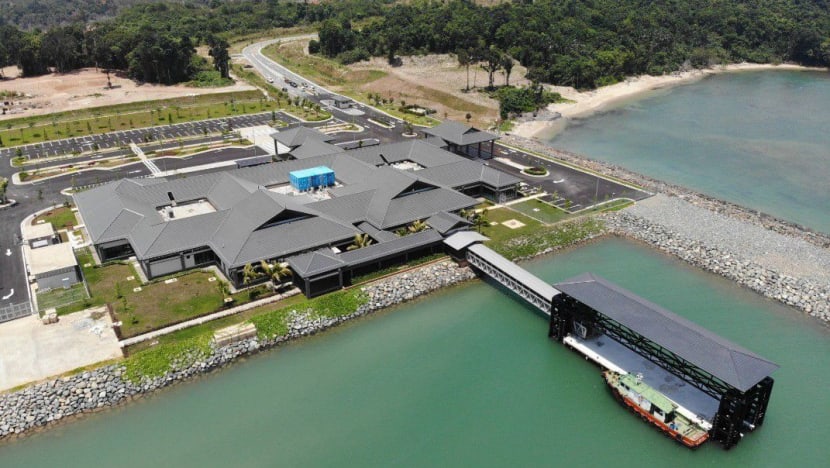 SINGAPORE: A ferry service between Tanah Merah terminal in Singapore and Desaru Coast terminal in Johor has been approved by the Maritime and Port Authority of Singapore (MPA). 
Ferry operator Batamfast will run the service, but a start date has yet to be announced.
"The commencement of the new ferry service is pending Batamfast's final preparations to operate this new ferry service, including obtaining the necessary approvals from other authorities," said MPA in a statement on Tuesday (Jun 21).
Transport Minister S Iswaran said in a Facebook post on Tuesday that Batamfast may start running services between the two ferry terminals when it is ready.
"The start of the ferry service between Singapore and Desaru is another step forward in restoring connectivity between Singapore and Malaysia," he added.
The MPA approval comes after the authority said in April that it would approve the ferry service only if it was satisfied the service could be operated safely.
The route will be operated by Batamfast's subsidiary Desaru Link Ferry Services, and the journey is expected to take about two hours. 
The authority received a proposal from Batamfast in March this year to operate the new service between Desaru Coast and Tanah Merah. 
MPA had asked Batamfast to submit a navigational safety assessment for the proposed route and an emergency response plan. 
It also asked for an attestation from the certifying authorities that the ferries to be used were fit for the proposed voyage. 
"MPA has reviewed the submission and assessed that Batamfast has met the safety requirements for the proposed ferry service," it said on Tuesday.
Besides the proposed direct route between Desaru Coast and Tanah Merah ferry terminals, MPA has also approved Batamfast's application of an alternative route between Tanah Merah and Tanjung Pengelih ferry terminals, to be utilised in the event of inclement weather or rough sea conditions.