Singaporeans say bridging digital divide 'key issue' in forging post-COVID-19 future: DPM Heng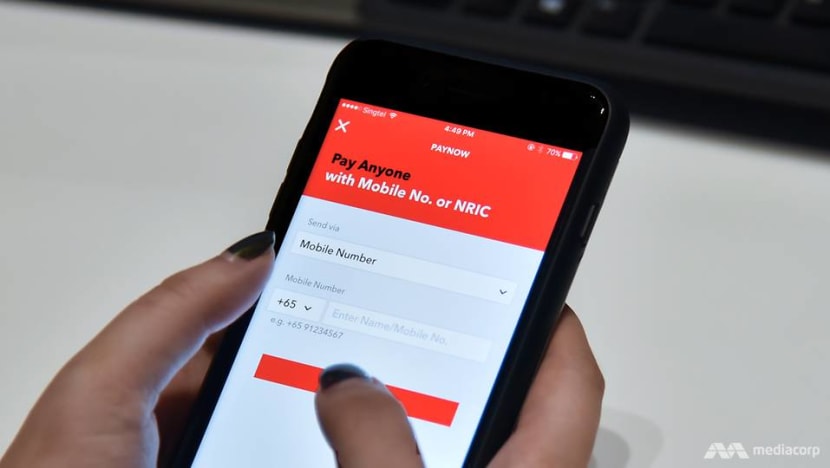 SINGAPORE: Bridging the digital divide was a "key issue" raised by Singaporeans at conversations on how to forge a better future post-COVID-19, said Deputy Prime Minister Heng Swee Keat.
He was speaking at the launch of the Smart Nation & U 2021 event, held at Smart Nation CityScape @ URA Centre on Thursday (Mar 11). The two-week event features panel discussions hosted and moderated by CNA's Genevieve Woo, a tech-focused jobs and skills fair, and free online courses to support Singaporeans in leveraging technology amid the COVID-19 pandemic.

"While a digital future holds tremendous potential, we must ensure that we progress together as a society," said Mr Heng.
"I am heartened that many individuals, community partners and companies were keen to contribute to bridging the digital divide, and improving the lives and livelihoods of our people."
The Government set up the SG Digital office in June last year, which aims to reach out to 100,000 seniors, 18,000 hawkers and 20,000 heartland enterprise to go digital, he added.
Lower-income families and seniors are also being provided with affordable devices and internet access.
In addition to government efforts, individuals have also stepped forward to contribute time and energy to helping others with digitalisation, Mr Heng said.
He highlighted Better.sg, "a volunteer-driven non-profit tech collective where people from all backgrounds come together to build digital solutions to address societal issues", as well as Call Home, which allows migrant workers to call their loved ones back home for free.
The National Trades Union Congress (NTUC) has also started the Digital Kampong Programme, under which iPads will be loaned to 2,000 low-income families and their children, he added.
Mr Heng also encouraged people to contribute their time and expertise to "close the digital gap", such as by volunteering as Smart Nation Ambassadors or donating to the Digital for Life Fund to support community-initiated projects.
"Ultimately, building a more inclusive society will require a collective effort from all of us," he said. "To progress together as one, each of us must do our part to help those around us be part of this digital journey."
During his speech, Mr Heng also noted the role played by digital technology in Singapore's fight against COVID-19, such as the use of TraceTogether and Safe Entry to facilitate the tracing of close contacts of confirmed cases, as well as the use of virtual meetings to conduct business and keep in touch with loved ones.
"In the coming years, technology and a growing digital economy will create many new opportunities and good jobs for our people," he said. "But we must ensure that our workers are ready for the digital world."
Singapore's Smart Nation journey is not just about the economy, but "fundamentally about using technology to improve the lives of our people", he added.
This includes areas such as the creation of a better living environment, such as intelligent homes being built by the Housing and Development Board (HDB), and a wider range of digital services offered by companies, the Government and the community.
Singapore will continue to invest in digital infrastructure, such as fibre broadband and a 5G network, to support the shift to digital, he said.
"If we remain nimble and work together as one people and one economy, we can achieve our vision to be a Smart Nation.
"This will improve our lives, and build an enduring advantage that will enable us to emerge stronger from this crisis."