Top Japanese egg producer to set up S$100m farm in Singapore, boosting local production to meet half of domestic demand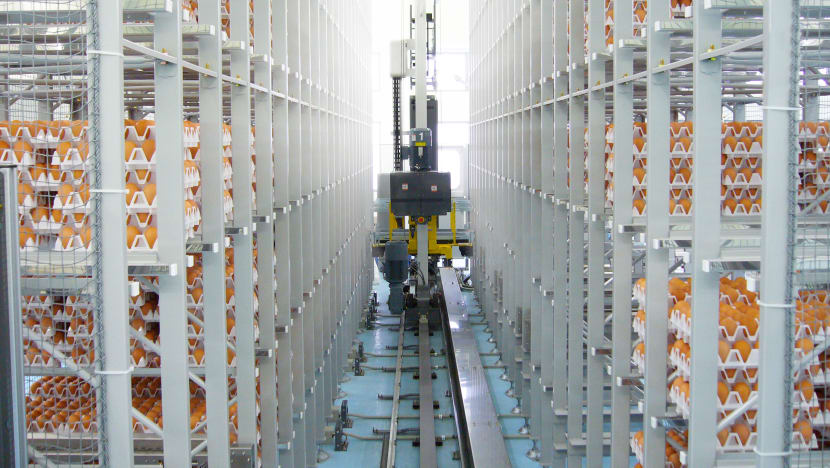 SINGAPORE: A top Japanese producer of eggs will set up Singapore's fourth egg farm, a move that will eventually boost total domestic production to meet half the country's demand for eggs.
From 2026, when it is fully operational, the ISE Food Holdings (IFH) farm will be able to produce 360 million eggs and five million day-old chicks every year.
Singapore's three egg farms currently produce enough to meet about 28 per cent of demand today. The rest is imported from more than 12 countries in 2020.
Under a memorandum of understanding signed with the Singapore Food Agency (SFA) on Friday (Sep 10), IFH will invest S$100 million in local facilities, adopting state-of-the-art technology and environmentally sustainable practices in areas ranging from remote monitoring of animal health, advanced climatic control, to odour and waste management.
This is expected to create jobs and introduce niche processes beneficial in the long term for Singapore's nascent agricultural industry.
IFH will develop an egg layer farm, a day-old chick hatchery, a parent stock pullet farm, and a parent stock layer farm in Singapore.
This will make the IFH farm the first in Singapore to have the full ecosystem of egg production, from the initial imports of day-old chicks that will eventually become the parents of other day-old chicks that lay eggs for consumption. IFH will also bring in its own feeds and vaccines.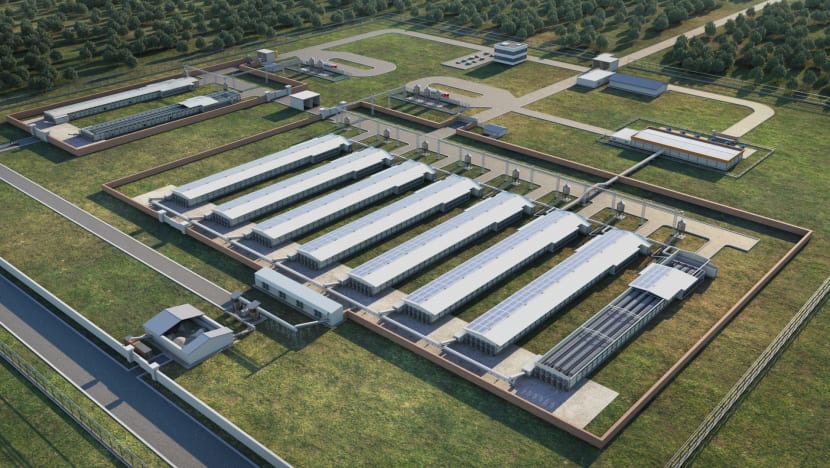 "Having these capabilities will allow us to better secure the upstream input needed for egg production, which we currently import, and hold a significant segment of the egg production cycle within Singapore," SFA chief executive officer (CEO) Lim Kok Thai said at the MOU signing ceremony on Friday.
This also strengthens production resilience during a time when the COVID-19 pandemic has put pressure on supply chains, and comes as Singapore pushes ahead with its target of producing 30 per cent of its nutritional needs locally by 2030, known as the "30 by 30" vision.
Singapore's current egg farms only import the day-old chicks that lay eggs for consumption.
SFA will award four farm plots of about 13 ha in total on 30-year leases to IFH at market value. The farms will be in Tuas, Sungei Tengah and Lim Chu Kang.
Construction on the facilities is expected to start from 2022, and the farms will begin operating in phases from 2024 to 2026.
Minister for Sustainability and the Environment Grace Fu said in a statement that IFH's operations in Singapore will create good jobs for Singaporeans in the agri-food and sustainability sectors, and raise the capability and resilience of Singapore's local egg industry.
"This will support us in our push towards strengthening Singapore's overall food security in a productive, climate-resilient and sustainable manner," she added.
HOW THE PROJECT CAME TO BE
In 2019, IFH reached out to SFA regarding the project, which is said will use an integrated system to ensure a stable supply of eggs.
IFH CEO Tsukino Yoshikawa said on Friday that the company is looking at producing grains that are healthy for both humans and animals.
"In terms of new technology such as artificial intelligence and Internet of things, we plan on working with various research institutes both in Singapore and Japan to help us improve the working environment, strengthen measures against infectious diseases, while also protecting animals," she said.
IFH did not have to go through a tender process before being awarded the plots of land as its multi-faceted project, coupled with significant investment, is expected to benefit not just Singapore's food resilience, but the country's agricultural ecosystem as a whole.
For instance, IFH's need for a strong local core of agri-food workers will mean "exciting science and technology jobs" in the agri-food space in the near future, Mr Lim said.
"This project will also enable ISE to build up exportable capabilities to develop 'farms-of-the-future' which would strengthen food resilience in the region," he added.
Singapore imports most of its food and sees food resilience and supply diversification as critical issues.
When Malaysia entered a COVID-19 lockdown in March last year, Singapore ramped up its egg imports from other countries.
Most of Singapore's imported eggs traditionally come from Malaysia, followed by a small percentage from Australia, Japan and New Zealand.
"We also have many other source countries which we have identified over the years and are able to activate them quickly when the need calls for it," then-Trade and Industry Minister Chan Chun Sing said in a Facebook post.