Ex-Singapore Idol judge Ken Lim gets fresh charge of insulting woman's modesty while discussing music career
Ken Lim Chih Chiang is now accused of insulting or outraging the modesty of five women.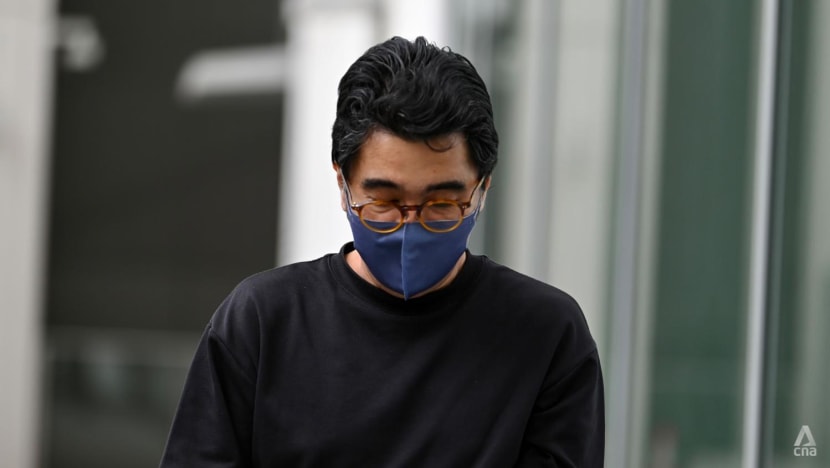 SINGAPORE: Former Singapore Idol judge Ken Lim Chih Chiang received a fresh charge on Wednesday (Sep 20), bringing the total number of charges he faces to seven.
In the latest charge, he is accused of insulting the modesty of a woman he was talking to about a career in music, by asking her "are you a virgin" and "what if I have sex with you right now".
This allegedly occurred on the night of Jul 25, 2012, at the business address of Hype Records on Henderson Road. Lim runs the concert promoter, record label and artiste management agency.
Across the 59-year-old man's seven charges, there are five alleged victims whom he targeted between 1998 and 2021, at his office or his home.
He allegedly told a female artiste that she was sexually inexperienced and he could assist her with this. He also allegedly showed her a pornographic video.
He is accused of asking another female artiste if she was a virgin and asking how she could write "deeper songs if she was sexually inexperienced".
Lim is defended by lawyers from WongPartnership, comprising Senior Counsel Tan Chee Meng, Mr Paul Loy and Mr Calvin Ong.
In a statement to CNA after Wednesday's court mention, they said their client had "made clear his intention to vigorously contest the allegations in court at the earliest juncture" since he was first charged in March.
"Unfortunately, the prosecution repeatedly indicated that it was not ready to proceed in court. Instead, over the past six months, the prosecution has progressively preferred additional charges against him, all of which allege that modesty had been insulted in respect of some words supposedly spoken dating back 10 to 20 (or more) years ago," wrote the lawyers.
They said Lim has "consistently denied these allegations, and is disappointed that the prosecution has not been prepared to take dates for trial despite numerous requests by us to do so".
"Whilst this delay is obviously taking its toll, our client continues to stand ready to defend himself in court, and looks forward to proving his innocence," said the lawyers.
For each count of insulting a woman's modesty, he faces up to a year's jail, a fine or both if convicted.
If found guilty of molestation, he faces a jail term of up to two years, a fine or both. The punishment also includes caning, but offenders above 50 are not caned.
He is set to return to court later this week.