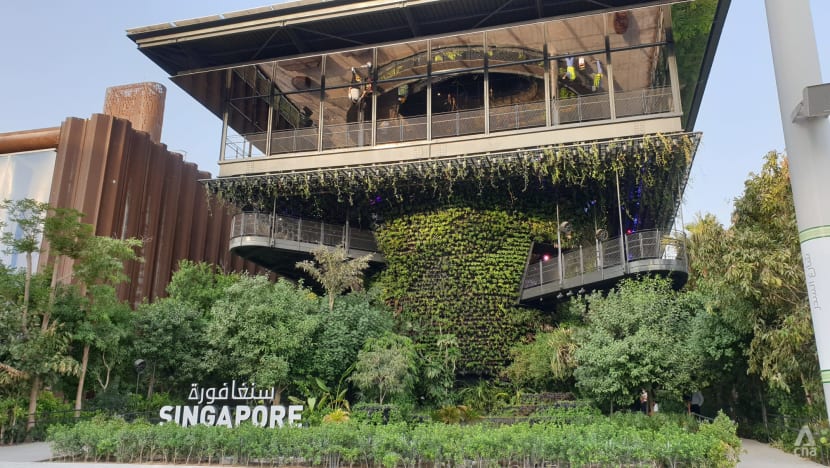 SINGAPORE: The Singapore Pavilion at the World Expo in Dubai won a gold award on Wednesday (Mar 30), the Bureau International des Expositions (BIE) announced.
The pavilion, which was designed by Singapore architecture studio WOHA, was awarded the gold award for Architecture and Landscape for its size category. Finland and Qatar were awarded the silver and bronze awards respectively in the same category. 
The recipients of the awards were decided by an international jury composed of nine experts in a range of relevant fields. The jury visited each international pavilion at the Expo in January and March this year.
A total of 51 awards were handed out during the ceremony.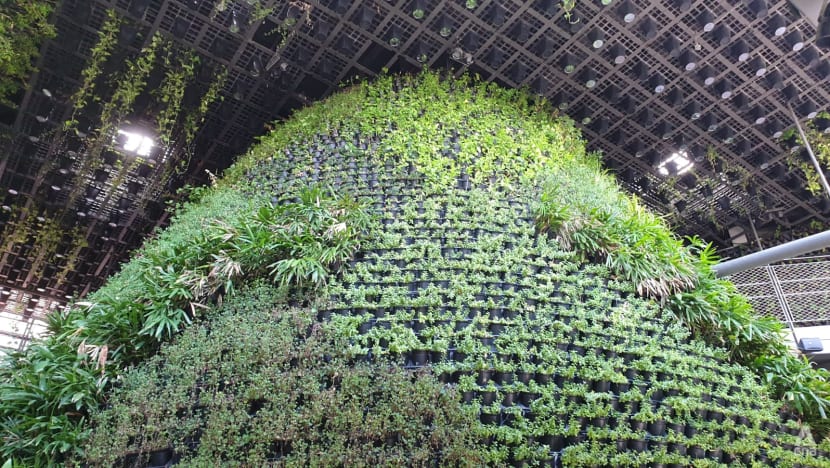 Themed "Nature, Nurture, Future", the Singapore Pavilion showcased Singapore's story of overcoming its physical limitations and adapting itself to become a "highly liveable and sustainable city".
The pavilion also aimed to encourage "visitors to contemplate their roles in fostering stronger relationships between nature and the built environment", said the pavilion's website. 
The Singapore Pavilion is designed to have minimal impact on the environment as a self-sufficient ecosystem to achieve net-zero energy over the event period.
All of the pavilion's energy demands were met by the 517 solar panels on the roof canopy. Saline groundwater drawn on-site was desalinated in the pavilion by a reverse osmosis process to cater to various needs and uses, such as irrigation and misting, achieving a closed-loop water system.
It also featured an extensive variety of plants, including those native to Singapore. They were planted along the pavilion's perimeter to form a unified canopy that will help to withstand strong winds, provide shade to visitors and create a microclimate within.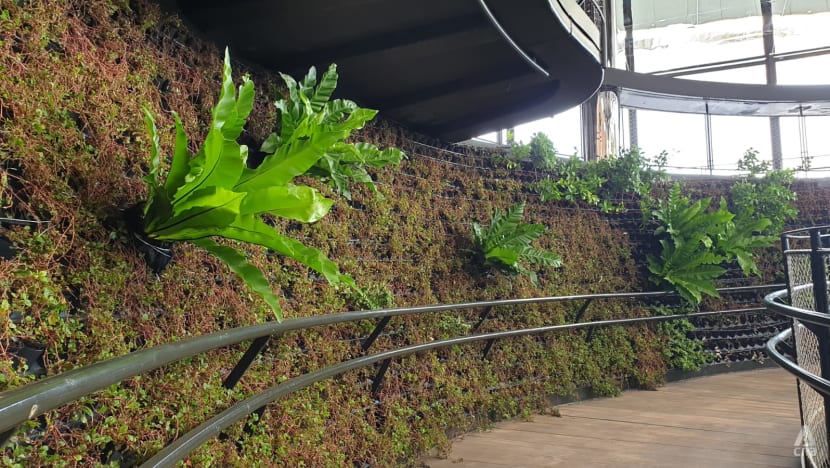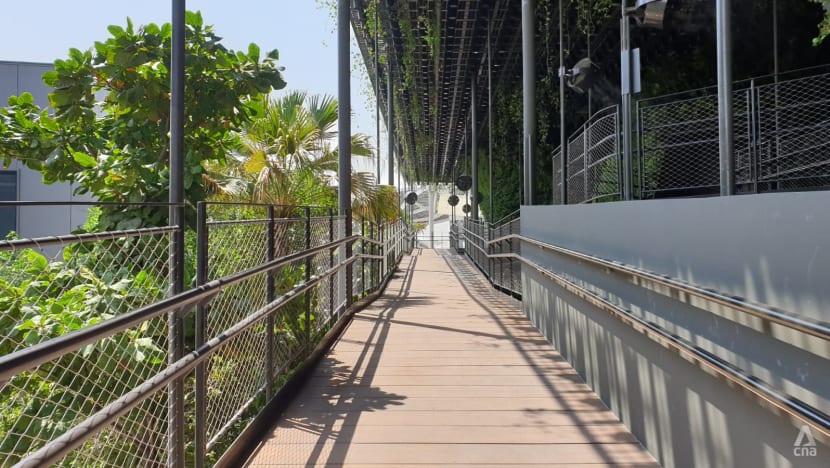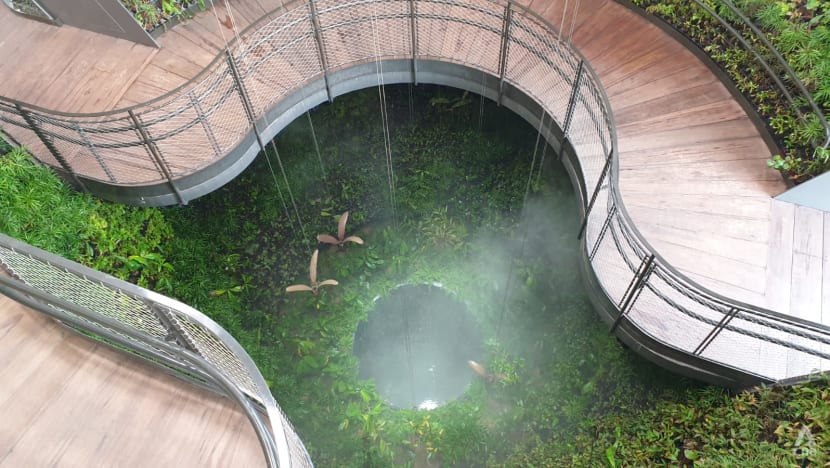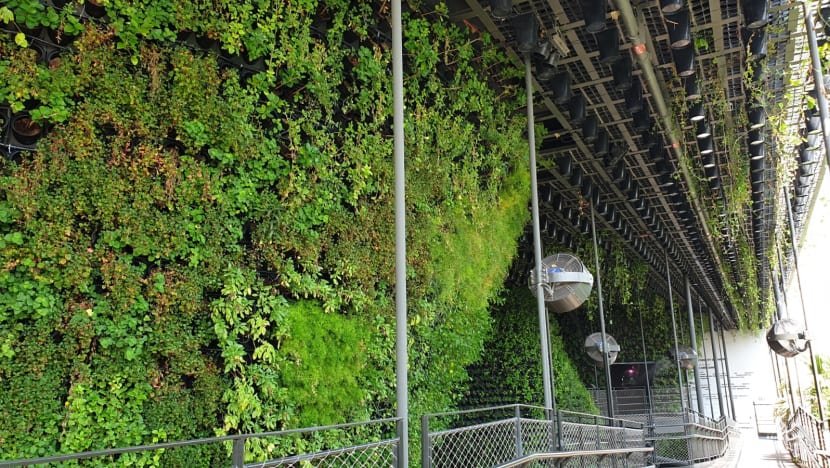 Despite the heat of the desert, the roof canopy shelter, lush vegetation combined with strategically placed dry mist fans helped create a comfortable experience for visitors.
The fans produced fine mist and lowered perceived temperatures by six to 10 degrees Celsius without air-conditioning.
The Pavilion showcased how the "built environment can co-exist with nature and be comfortable for end-users even in a desert environment," said the pavilion's website.  
"As a prototype for liveable and resilient cities of the future, it is a reflection of Singapore's ethos to sustainable development via conscious design and deliberate application of innovative and smart urban solutions," it said.