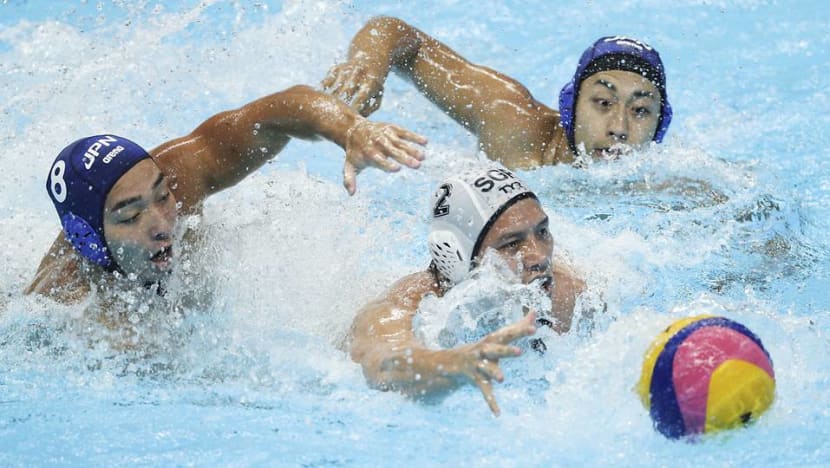 JAKARTA: The Singapore men's water polo team has missed out on a medal chance after a 6-28 loss to perennial powerhouses Japan during the Asian Games quarter-finals on Thursday evening (Aug 30). 
This extends Singapore's water polo medal drought at the Games. The last time the team won a medal at the Asian Games was in 1986 when Singapore clinched bronze. 
Singapore were largely outplayed for large periods of the encounter against Japan in Jakarta, succumbing to quick counter attacks by their more clinical opponents. 
Japan's Yusuku Inaba was in hot form, scoring five times, while Seiya Adachi netted four goals. 
Singapore's captain Loh Zhi Zhi acknowledged that counter attacks are Japan's "signature move". "They're a really fit and and really fast team," he said.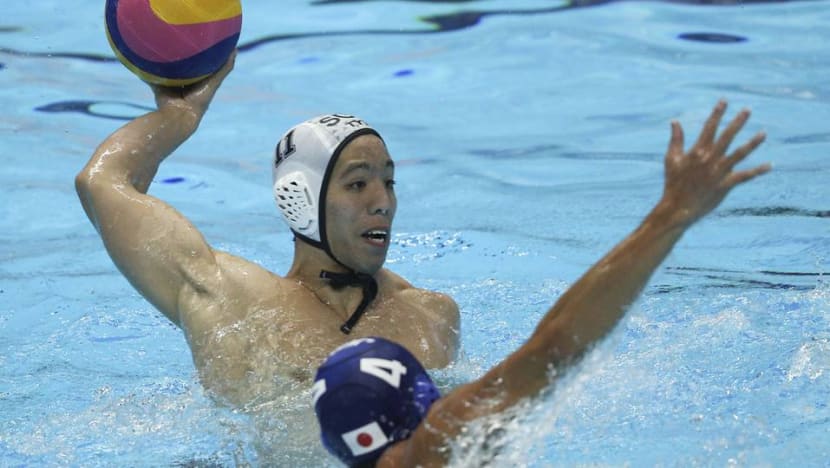 "I think we didn't do too badly trying to defend, despite what the scoreline showed. They were just very clinical in taking their chances, and that's something we can definitely learn from them," Loh added. 

Singapore have now lost all four matches they played at the 2018 Asian Games. During the round robin stage, the team lost to Iran 5-11, Kazakhstan 4-15 and South Korea 7-10.  

Speaking to Channel NewsAsia after the loss to Japan, Singapore's head coach Dejan Milakovic, who had targeted a minimum of fourth place at the Asian Games, said: "Unfortunately, in the group stage, we didn't manage to do what we planned to do. 
"But then all three opponents were very tough in the group ... in all three (games) we have played as much as we could. So we need to forget it and now turn our attention to our next match."  

Singapore will face Saudi Arabia on Friday morning as they battle for the fifth to eighth positions in the tournament. 
The experience so far in Jakarta has brought up "a lot of learning points", said the Singapore captain.
"We still have a lot to show. Our standards, are higher than this, we want to demonstrate what we can do in the last two games. We have a lot more to do."

Get the widest coverage of the 18th Asian Games (Aug 18 – Sep 2) from Jakarta and Palembang, Indonesia on Mediacorp. Go to toggle.sg/AsianGames2018 for details.