Workers urged to be adaptable, open to other sectors as job vacancies shrink due to weaker growth outlook
This comes amid signs that the labour demand is cooling.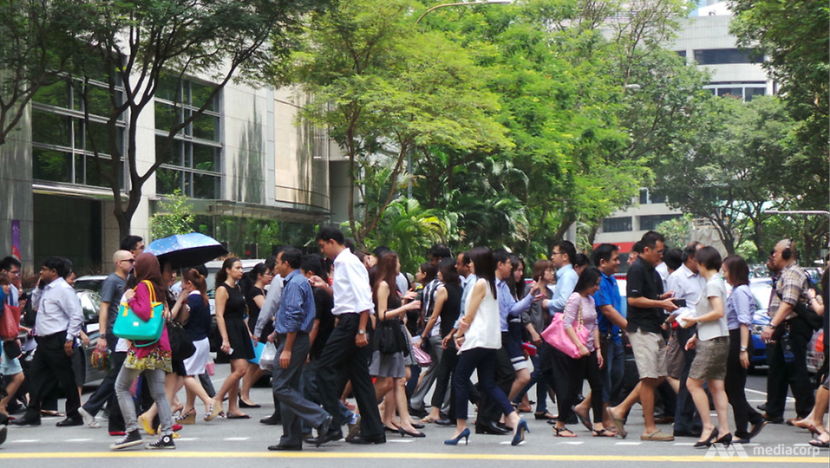 SINGAPORE: After nearly 15 years in the Republic of Singapore Air Force, Mr Ivan Lua's desire for a corporate job led him to consider working in emerging growth sectors.
The 36-year-old eventually made a mid-career switch to cybersecurity at a bank, after taking up the technology in finance immersion programme offered by Workforce Singapore and the Institute of Banking and Finance in 2021. 
"I see (cybersecurity) as an area with a very wide range of opportunities to train in and subsequently explore in my career path," said the information and cybersecurity risk specialist at Standard Chartered Bank. 
"There will be an increased demand of tech-skilled professionals, especially in the area of cybersecurity, to protect the banks, to protect the way we transact, the way we live our lives.
"So through contributing to the financial services sector, I see that as an opportunity to protect our financial health (and) our financial ecosystem."
LABOUR DEMAND IS COOLING
Workers in Singapore are encouraged to be adaptable and open to moving into other sectors, as job vacancies could continue to fall further due to a weaker economic growth outlook, said labour observers.
This comes amid signs that the labour demand is cooling. 
Job vacancies declined for the fifth consecutive quarter, from 99,600 in March to 87,900 in June, according to the latest labour market update released by the Ministry of Manpower (MOM) on Thursday (Sep 14). 
As a result, the ratio of vacancies to unemployed persons dipped from 2.28 in March to 1.94. 
"Given the weak external environment and economic growth for the rest of the year, labour demand could ease further and be uneven across industries," said MOM. 
Job vacancies were at a record high of 126,000 in March last year.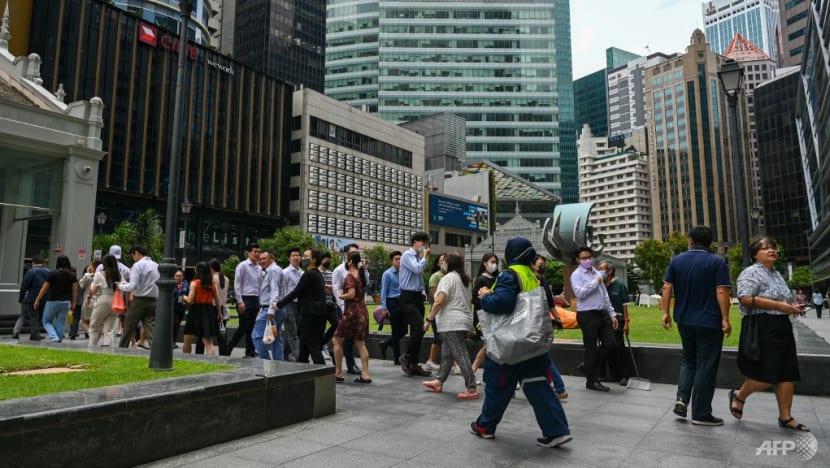 Analysts said the outlook for labour demand could be subdued in the months ahead. 
However, growth sectors such as professional services, information and communications as well as financial services are still hiring, making up more than a fifth of vacancies in June. 
For Mr Lua, his current career trajectory is one that he is optimistic about.
While there was a steep learning curve initially, he believes it was necessary for him to progress in his career. 
"I feel that this mid-career switch has really been a fulfilling and meaningful one, and I am really glad to have been given the opportunity to embark on this."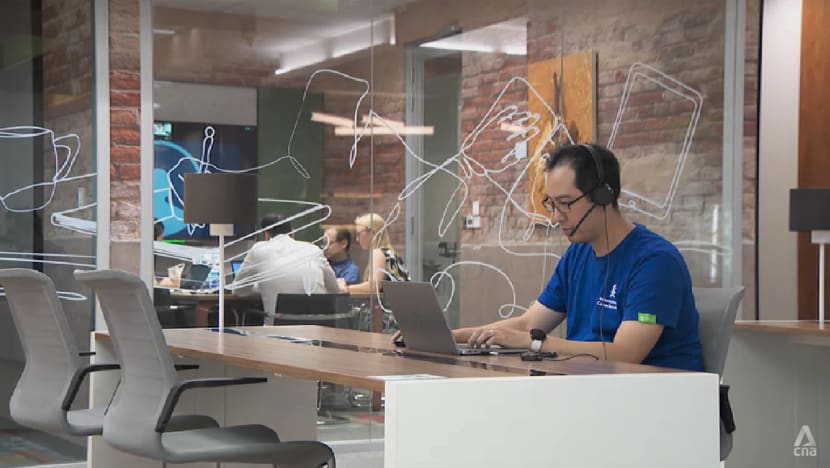 The on-the-job training he had as part of the conversion programme was an enriching one "where I got to learn how the banking system works, how payments materialise and how technology plays a role in the bank", said Mr Lua.
"I take all this knowledge, together with my cybersecurity and technology training knowledge, to make informed cyber risk assessments to advise my businesses and to drive efforts to reduce that business exposure to cyber risk."
DAUNTING BUT FULFILLING 
In some sectors with a growing demand for skilled labour, career conversion programmes can help professionals ease into their roles.
For instance, Mr Prem Muniandy, a former optometrist, now counsels families and advocates for their needs.
"After about three years of volunteering in SPCA (Society for the Prevention of Cruelty to Animals), I saw that giving back without expecting anything in return actually brought a certain sense of peace and joy," said the social worker at the Singapore Indian Development Association (SINDA). 
"This intrinsic value actually motivated me to want to give back more. So I thought, why not build a career around giving back?"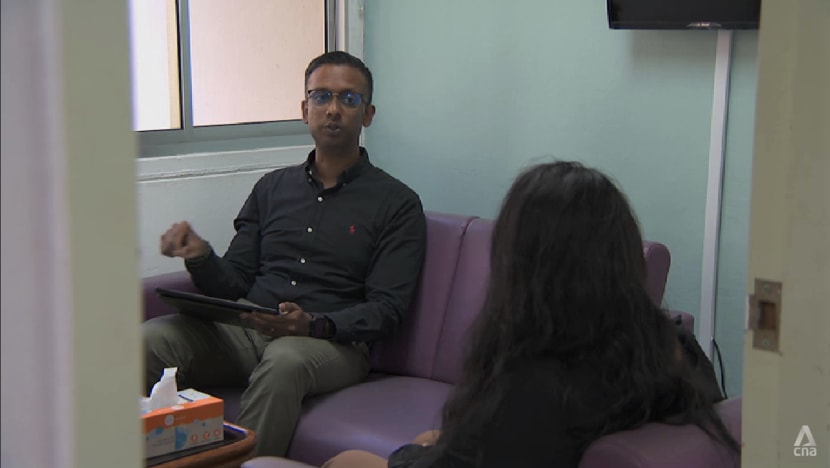 The 37-year-old noted that making a mid-career transition to do social work was daunting, especially having to work and study at the same time. 
"This was one of the best things I did for myself, because if not, I would still be stuck in the same situation," he added. 
"It was quite scary, especially when you are doing it at a later stage in your life. But now, I have no regrets."
UPSKILLING TO STAY RELEVANT
MOM's latest labour market report noted that Singapore's resident employment fell for the first time since the second quarter of 2020. 
The number of employed Singapore citizens and permanent residents shrank by 1,200 in the second quarter of this year. 
Manpower experts said workers will need to constantly upskill to stay relevant.
"Depending on a lot of different factors that you cannot control, fluke, your luck, a chain of events, you might be able to be in something from your first job until the end," said human resources analyst Adrian Tan. 
"But I think for most others, we do have to be very open-minded to what the market presents itself with."
Mr Tan added that this is also considering how some industries have transformed following the COVID-19 pandemic, leading to changes in job roles and business processes.
Workers looking to switch careers have to plan ahead, including finding the financial resources to tide them through the transition. 
"Doing an early or mid-career pivot, or even just starting a business, you need that financial runway because you never know. Maybe for the first six months to a year, you can't draw a salary (but) you have bills to pay, especially for mid-career people who may have kids," said Mr Tan. 
"So those are things that we have to be very mindful about, which can be very challenging in a high-cost society like Singapore, and at the same time, a very materialistic one."