Singaporean who died in workplace accident at Rifle Range Road had new job, wedding plans in 2023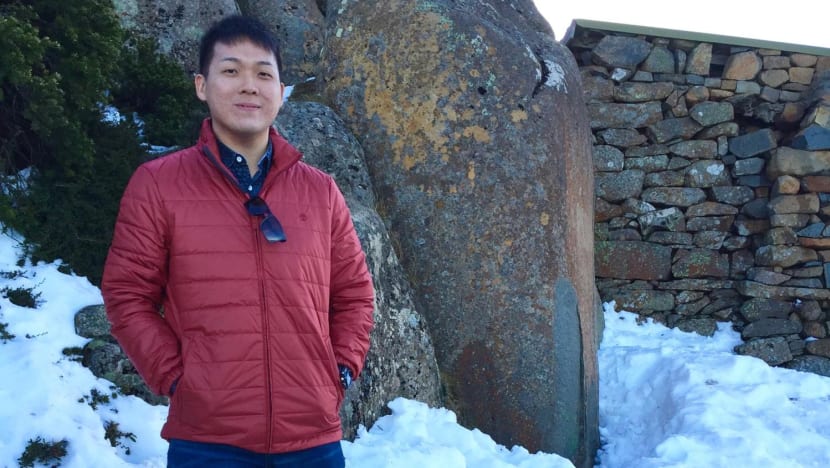 SINGAPORE: Mr Ely Chow was just days from completing his contract as a part-time general worker and was set to move on to a new job.
He also had a marriage proposal all planned out and was going to ask his girlfriend to marry him in January.
But shortly after getting to work on Tuesday morning (Dec 27), the 31-year-old was struck and pinned down by a machine which had toppled while it was being moved by a forklift.
Mr Chow, who was employed by RCM Resources, was working on the premises of ST Engineering Advanced Material Engineering at Rifle Range Road. He was taken unconscious to hospital and later died.
A 62-year-old man was arrested for causing death by a negligent act and investigations are ongoing.
This is the 45th fatal workplace accident in Singapore this year.
Mr Chow's sister, Ruth, told reporters that the family had scant details about the accident other than the fact that very heavy machinery fell on him.
Shortly after being informed by her mother that her brother had been in a serious accident, she got another call to say that he had died.
"We all didn't even get to say our last goodbyes," said Ms Chow, 33.
Their youngest brother, Mr Ethan Chow, 28, was in Genting with his wife when he heard the news and immediately flew back to Singapore.
He was emotional as he told reporters how he was prepared to be his brother's wingman when Mr Ely Chow was to propose to his girlfriend on Jan 2.
The couple was planning a wedding in 2023, and had got a Build-To-Order flat in Ghim Moh, near where the rest of the Chow family stays.
The family was close-knit and would meet often. Mr Ely Chow was staying with his parents and his siblings' families also had flats in the same block.
The day before the accident, on Boxing Day, Ms Chow said that Mr Ely Chow was baking cookies with her two daughters and they had lunch together. She didn't expect that to be the last time they saw him.
Ms Chow said that her brother had told her he had secured a "nicer job with a nicer pay" just days before the accident. She joked with him then that he should just take the rest of the year off.
"He's very dedicated to whatever he's doing, so of course I meant it as a joke, I knew that he wouldn't go and (take time off)," she said.
Mr Ely Chow had a diploma in veterinary technology and then studied marine studies and aquaculture at the University of Tasmania. Before this part-time job, he had also worked at the National Parks Board and a fish farm.
Many of his friends and former colleagues had come to say their farewell, as he was well-liked and kind person always ready to lend a helping hand, the siblings said.
He was also a doting uncle who would take his nieces cycling and rollerblading, Ms Chow said.
Ms Chow had felt sad when she read the news of other worker deaths, saying: "(There were) so many ... I didn't think it would happen to us."
"We all want the truth," she said. "We want to know that every check has been done. And if there's really nothing that could have been done to prevent it, then maybe we just have to accept it as that."
You may also be interested in: