Southeast Asia's COVID-19 situation 'fast stabilising', risk classification for some countries adjusted: Ong Ye Kung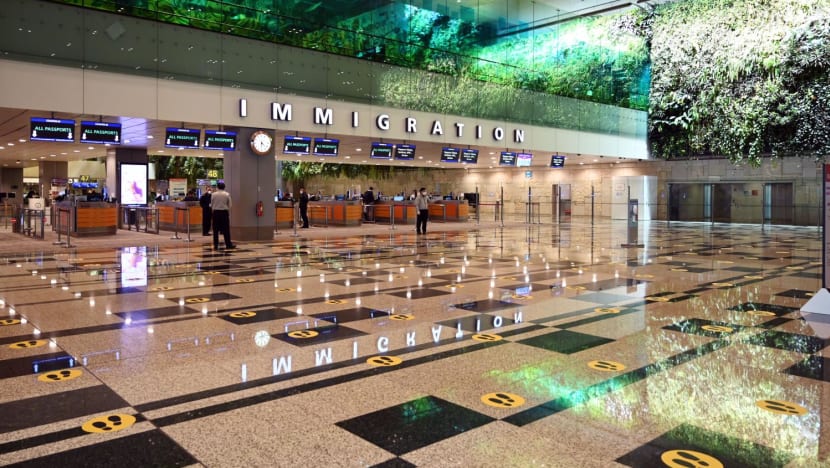 SINGAPORE: The pandemic situation in the Southeast Asia region is "fast stabilising" and Singapore has adjusted the risk classification for some of these countries accordingly, said Health Minister Ong Ye Kung on Monday (Nov 8).
"What is noteworthy is our own region, Southeast Asia. The pandemic situation is fast stablising," said Mr Ong at a multi-ministry task force press conference.
As such, Mr Ong said that the risk classification for several ASEAN countries, namely Cambodia, Indonesia, Malaysia and Vietnam, will be adjusted from category three to two.
In addition, the risk classification for Laos, Myanmar, the Philippines and Thailand will be adjusted from category four to three.
"This gives us scope to start opening up our borders with regional countries as well," added Mr Ong.
In an accompanying press release, the Ministry of Health (MOH) said that the changes would take effect from 11.59pm on Thursday (Nov 11).
Earlier in the day, it was also announced that Singapore would restart cross-border air travel with Malaysia through a vaccinated travel lane (VTL) between Changi Airport and Kuala Lumpur International Airport (KLIA) from Nov 29.
Vaccinated Travel Pass applications for short-term visitors and long-term pass holders will commence on Nov 22; but returning Singapore citizens and permanent residents who are fully vaccinated will not need to apply, said MOH.
Singapore and Malaysia are also in detailed discussions to launch a similar scheme for restoring land travel, added MOH.
The VTL scheme will also be extended to Finland and Sweden from Nov 29, the ministry said.
Singapore will also expand the types of tests recognised as a valid pre-departure test (PDT) for all travellers arriving in, or transiting through, Singapore from category two or three countries and regions, including travellers arriving via VTL, announced MOH.
"This is in alignment with the testing protocols we now have in place in Singapore," the ministry said.
"From 11 November 2021, 2359 hours, we will also accept a negative, professionally administered ART (antigen rapid test) result taken within two days prior to departure as a valid PDT for travellers from these countries/ regions."
The addition of the three new VTL countries takes the number of locations under Singapore's quarantine-free travel scheme to 16.
INFECTIONS UP IN EUROPE BUT NOT OUT OF CONTROL
Mr Ong also touched on a new wave of infections in Europe as the continent approaches winter. This he said was due to insufficient vaccination take-up.
"The WHO (World Health Organization) has warned that Europe is once again at the epicentre of the pandemic," said Mr Ong.
"According to WHO, three-quarters of new cases in Europe were aged over 65 years and most were unvaccinated. So we see in European countries with lower vaccination rates, such as Germany, France, Switzerland ... more people getting hospitalised as compared to those countries like Denmark, Italy and Spain with higher vaccination rates and fewer people getting hospitalised.
Despite the rising cases in Europe, their infection rates are not out of control, added Mr Ong.
"To illustrate, Singapore's infection rate based on the past seven days average is about 46 per 100,000 population. Denmark and Germany, despite rising cases, are at 28. Spain is below five, Sweden is eight, France is 10, Switzerland is 24, Netherlands 51, UK 55. So, all comparable within a certain range," he explained.
"MOH will continue to monitor closely the situation in Europe and elsewhere in the world too."