Daily circulation numbers of SPH Media titles found to have been inflated by 10% to 12% in internal review
There were instances where copies were printed, counted for circulation and then destroyed.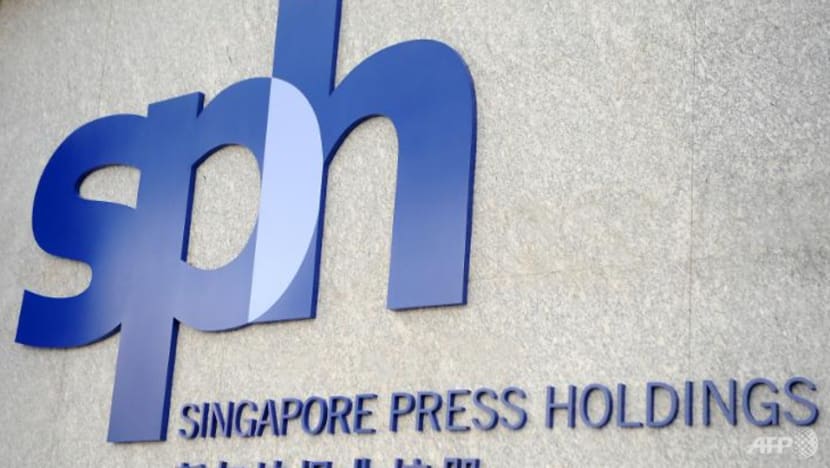 SINGAPORE: Daily circulation numbers of SPH Media titles were found to have been inflated by between 85,000 and 95,000, or about 10 to 12 per cent of the reported daily average circulation, The Straits Times reported on Monday (Jan 9).
There were instances where copies were printed, counted for circulation and then destroyed, as well as double-counting of subscriptions.
The practices came to light during a review on internal processes that was initiated in March 2022. 
In response to CNA's queries, an SPH Media spokesperson said: "Some inconsistencies in the reporting of the data were discovered, and we have immediately taken steps to strengthen processes.
"The staff involved had been taken to task, or had left the organisation."
SPH Media did not say how long the practice had been going on for. The staff involved were not named.
Apart from printing copies to be counted for circulation before being destroyed, The Straits Times also reported other examples of the inconsistencies discovered. 
Lapsed contracts continued to be counted into circulation data, it reported, citing an SPH Media spokesperson.
"A project account was injected with additional funding over a period of time to purchase fictitious circulation," the spokesman added.
"Certain circulation numbers were arbitrarily derived."
The titles published by SPH Media include The Straits Times, The Business Times, Lianhe Zaobao, Shin Min Daily News, Berita Harian and Tamil Murasu.
The Ministry of Communications and Information (MCI) said in a statement on Monday that it has asked SPH Media to share its full findings and has recently received SPH Media's internal report on the matter.
"MCI will undertake our own review to determine if these inconsistencies in circulation data affect the decision to fund, and the amount the Government committed to fund SPH Media," said the spokesperson.
"MCI expects SPH Media to fully cooperate with our review."
CNA has asked SPH Media a number of additional questions, including how long the circulation data was being inflated, whether a police report has been made, and how it plans to compensate companies that bought advertising space at rates based on the false data.
The review was initiated shortly after SPH Media was spun off from Singapore Press Holdings (SPH) in December 2021 to become a not-for-profit entity - a company limited by guarantee (CLG).
The period of review was from September 2020 to March 2022, which included a full financial year from September 2020 to August 2021, and two quarters - from September 2021 to November 2021, when the media business was still part of the listed company, as well as from December 2021 to March 2022, when SPH Media had become a CLG.
SPH had first expressed intent in May 2021 to transfer its media business into a not-for-profit entity amid the ongoing challenge of falling advertising revenue.
The move was approved in September 2021 by shareholders of SPH who have voted in favour of the proposed restructuring of the company.
Following the move, MCI said it will provide up to S$900 million in funding support for SMT over the next five years, and that the company will have to provide progress updates to MCI on a half-yearly basis.