Commentary: Many unanswered questions in SPH Media's inflated circulation figures case
It has been several days since news broke of SPH Media's inflated circulation numbers. The longer the silence, the greater the levels of speculation and misinformation that will circulate, says SIAS president David Gerald.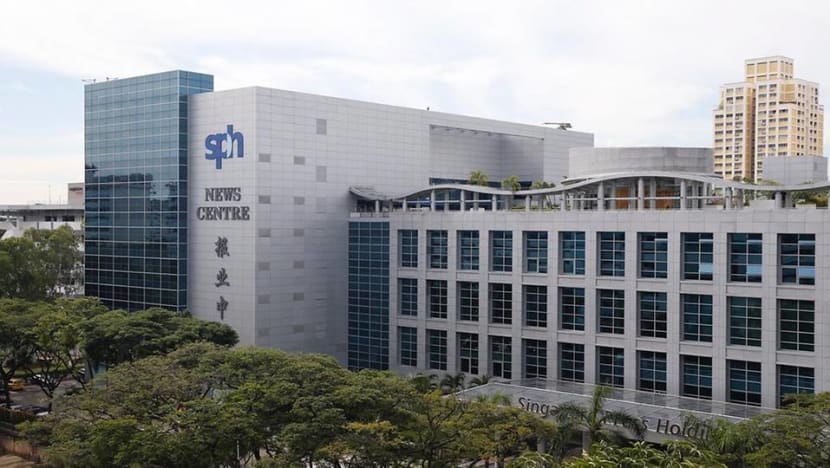 SINGAPORE: It has been several days since SPH Media admitted on Monday (Jan 9) that daily circulation numbers of its titles - which include The Straits Times and Lianhe Zaobao - had been inflated.
The quicker SPH Media and the authorities address the questions raised by the recent revelations, the better.
The longer the silence, the greater the levels of speculation and misinformation that will circulate.
First, a quick recap of the situation. SPH Media is a not-for-profit company limited by guarantee that was hived off from Singapore Press Holdings (SPH) in December 2021.
It has been in the spotlight this week because of news that an internal audit in March 2022 revealed that SPH Media's circulation figures between September 2020 and March 2022 had been inflated by 10 to 12 per cent.
Among the practices uncovered were that lapsed contracts continued to be counted in circulation data, some subscriptions were double-counted and destroyed copies were included.
Perhaps most disturbing was the revelation that a project account was injected with additional funding over a period of time to purchase fictitious circulation.
FIERCE BACKLASH
Since then, there has been a flurry of online posts blasting the company, which is wholly understandable given that it is being funded by taxpayers' money to the tune of S$180 million per year for at least five years, and that the Government based its decision to provide the funding on supposedly improving circulation numbers.
The Association of Advertising & Marketing Singapore for instance, has expressed disappointment at the news, correctly pointing out that "absolute transparency'' is needed from a major news group.
"As a national medium, and virtually the voice of Singapore, one would expect its responsibility to extend well beyond just commercial boundaries,'' it said on Wednesday.
SPH Media chief executive officer Teo Lay Lim in the meantime, has written to advertisers saying that circulation data was not used as a basis for its advertising packages.
"Our media rates and advertising packages are based on reach and readership of individual titles, and our SPH Media solutions as a whole," she wrote.
Circulation data is a count of how many copies of a publication are distributed, such as through regular subscriptions or off-the-shelf purchase, while readership is an estimate of how many readers a publication has.
Ms Teo added that data on reach and readership is collected periodically via a survey panel that is statistically representative of the Singapore population. She said: "This data is obtained from and verified by independent third-party research agencies, namely GfK."
PRUDENT NOT TO JUMP TO PREMATURE CONCLUSIONS
It is best to wait until the results of investigations are known instead of jumping to premature conclusions. The Government, for one, is looking into the matter – a Ministry of Communication and Information (MCI) spokesman on Monday said that it has asked SPH Media to share its full findings and has recently received the company's internal report.
The ministry will also be conducting its own review to determine if the inconsistencies in circulation data affected the Government's decision to fund - as well as the amount the Government committed to fund - SPH Media.
Furthermore, the regulator and operator of Singapore's stock market, the Singapore Exchange (SGX) Group, is also involved, given that SPH was a listed company for a portion of the period covered by the internal audit.
SGX has said it is reviewing the matter with regards to materiality and time of occurrence.
UNANSWERED QUESTIONS
The quicker these investigations are completed the better. For the sake of preserving public interest, some of the questions that must be answered are: First, if the audit was initiated nine months ago, why did it take this long for the information to be made public?
By most accounts, the only reason why the lapse has emerged is because three senior executives left SPH Media, and this was picked up by an online website which ran the story. It was only after the news appeared online that the mainstream newspapers, which are published by SPH Media, ran their versions.
Why the delay? If the website hadn't run the story, does this mean no one would be the wiser?
Second, some commentators have observed that much of what SPH Media did is accepted industry practice. After all, it has been said, figuring out the exact numbers of newspapers sold is very difficult, so it's okay to grant media companies leeway.  
For example, if a shopping centre orders 1,000 copies of a newspaper to be given to its patrons, and only 500 were actually taken, the industry norm is to count all 1,000 even if the 500 left over are destroyed.
That may be so, but then why had the three executives "left or been taken to task"? No one ever gets dismissed for doing something right or above board, so the fact that the company took such stern action implies the staff did something wrong, or below board. So, is the letting go of the staff an implicit admission of guilt?
Third, how long has the practice of arbitrarily inflating circulation been going on? SPH used to be a listed company that enjoyed monopoly status in the local media scene, so it is astounding that it had to resort to artificially inflating its circulation figures, yet that appears to be the reality today.
If the practice does extend back several years, then SGX will have its work cut out in determining if any action needs to be taken regarding disclosures from those periods.
As things stand, there are more questions than answers in the minds of the public. For a start, answers to those which appear above should be forthcoming as soon as possible.
David Gerald is founder, president, and CEO of the Securities Investors Association (Singapore).