'Absolute transparency is needed': Advertising and marketing industry body expresses disappointment in SPH Media case
The Association of Advertising & Marketing Singapore (AAMS) said one would expect SPH's responsibility to extend well beyond just commercial boundaries, given its role as a national medium.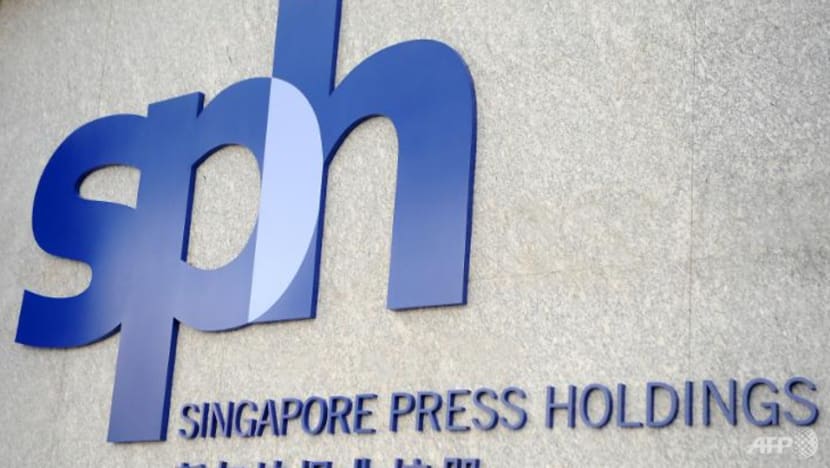 SINGAPORE: The Association of Advertising & Marketing Singapore (AAMS) expressed disappointment following news of SPH Media's inflation of circulation numbers, saying that absolute transparency is needed from a major news group that not just generations of Singaporeans, but so many local and multinational businesses, have grown up with.
"As a National medium, and virtually the voice of Singapore, one would expect its responsibility to extend well beyond just commercial boundaries," said AAMS president Goh Shufen in a statement on Wednesday (Jan 11). 
AAMS was formed in November 2019 by merging the now-defunct Association of Accredited Advertising Agents Singapore and Institute of Advertising Singapore.
According to its website, the association represents all aspects of advertising, marketing, media owners and marketing communications.
The Straits Times (ST) reported on Monday that daily circulation numbers of SPH Media titles - which includes ST and Lianhe Zaobao - had been inflated by between 85,000 and 95,000, or about 10 to 12 per cent of the reported daily average circulation.
The paper said this came to light during a review of internal processes in March 2022. 
WHAT THE SPH MEDIA CEO SAID ABOUT CIRCULATION DATA
On Tuesday, in an email sent to advertisers, SPH Media CEO Teo Lay Lim said that circulation data was not used as a basis for its advertising packages.
Media rates, she wrote, are dependent on "reach and readership of individual titles" and "SPH Media solutions as a whole".
Responding to this, Ms Goh, the AAMS chief, said this does not "exonerate the practice of falsifying circulation figures".
Noting that steps have already been taken by SPH Media to rectify the practice, she said AAMS looks forward to meeting with SPH to bring back trust and work together to ensure the highest standards for the advertising and marketing industry. 
Amid the ongoing saga, some SPH advertisers have remained tight-lipped. 
CNA approached several major advertisers, including banks, and at least two declined to comment.
Among those that provided on-record statements was supermarket giant FairPrice. A spokesman said that while the group was not "able to provide further comment at the moment, we are in touch with SPH Media on this matter to establish the facts". 
Another, budget airline Scoot, said: "We do not comment on confidential agreements, including our media strategies and investments, and will address them offline with the respective parties." 
Meanwhile, the Ministry of Communications and Information is conducting its own review of the circulation numbers to determine if the inconsistencies in circulation data affect the decision to fund, and the amount the Government has committed to fund SPH Media.
The Singapore Exchange (SGX) Group also said it is reviewing the circulation information, including its materiality and time of occurrence, which refers to information that affects a company's share price.
Until December 2021, the titles published by SPH Media were part of Singapore Press Holdings (SPH), which was listed on the SGX, and therefore subject to such rules.