Teong Tzen Wei apologises to family, fellow swimmers over drug use; says he should have known better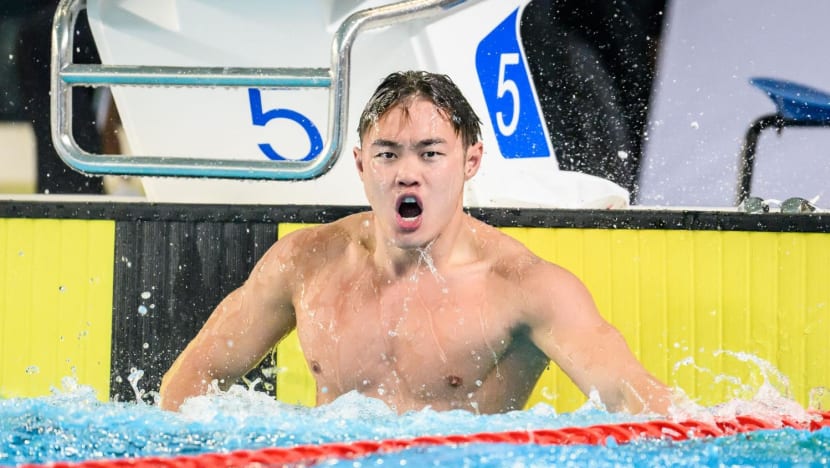 SINGAPORE: National athlete Teong Tzen Wei issued an apology to his family and the swimming fraternity for consuming drugs, saying that he should have known better.
On Wednesday (Sep 29), Sport Singapore named Teong as the third swimmer, after Joseph Schooling and Amanda Lim, to be investigated for drug-related offences.
All three had confessed to consuming controlled drugs overseas as TeamSG athletes, but tested negative for controlled drugs during investigations by the Central Narcotics Bureau (CNB), said SportSG.
In a statement received through the Singapore Swimming Association on Thursday, Teong said: "I would like to apologise to my family, my fellow swimmers and the Singapore Swimming Association. This is something I deeply regret doing and as an elite athlete, I should have known better." 
"I accept the sanctions given to me and I understand that as a national athlete, I have to adhere to a code of conduct that governs all athletes who wear the Singapore flag. I will strive to be a better version of myself and come back from this stronger."
Teong's statement comes after apologies by Schooling and Lim, and SportSG said it has issued the three swimmers with letters of warning.
Support for Teong, Schooling and Lim will also be suspended for a month. This means the three carded athletes under the high performance scheme will not receive training assistance grants or have access to sports science and sports medicine facilities and services.
SportSG said the action taken against them "underscore their responsibility and accountability as national athletes", adding that it had considered a range of factors, including CNB's findings.
"All three athletes cooperated fully throughout the internal review process, and readily admitted to the consumption," SportSG noted.
"They had expressed remorse for their lapses in judgment, and have appealed to be given a second chance to prove themselves and fulfil their roles and responsibilities as national athletes."
Schooling, Lim and Teong have resolved to avoid controlled drugs in the future, and are "committed to making amends by contributing back to the sporting community and play a part in education and other efforts to prevent others from making the same mistake", the agency said.
"SportSG will continue to support all three athletes after the period of suspension, in both their sporting endeavours as well as their continued rehabilitation from this episode."
You may also be interested in: