Singapore says UN Human Rights statement on death penalty 'glossed over' serious harms that drugs cause
People who are sentenced to capital punishment are accorded full due process under the law, including convicted drug trafficker Tangaraju Suppiah, says the Singapore Permanent Mission to the UN.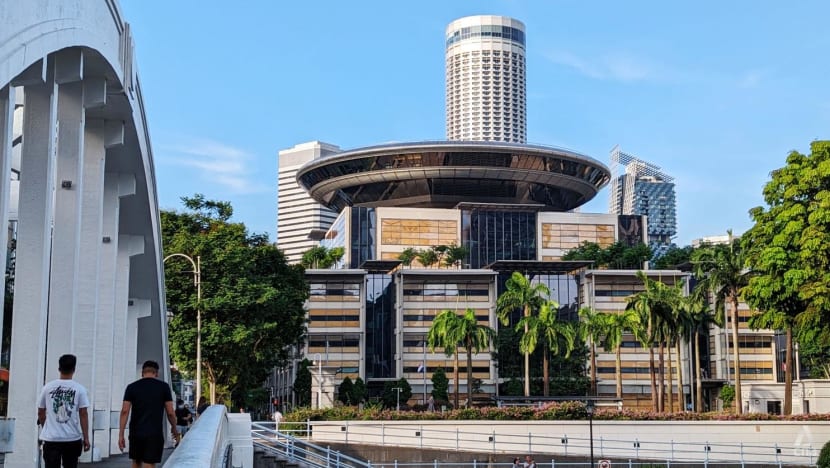 SINGAPORE: A recent statement by the UN High Commissioner for Human Rights on Singapore's death penalty for drug offences "glossed over the serious harms that drugs cause", said the country's Permanent Mission to the United Nations on Friday (Apr 28).
"This is regrettable," said the mission, adding that countries have the sovereign right to choose the approach that best suits their own circumstances.
The UN statement from the spokesperson for the High Commissioner for Human Rights was published on Apr 25, a day before death row convict Tangaraju Suppiah was set to be hanged for trafficking cannabis.
The statement urged the government to "urgently reconsider" the execution and expressed "concerns around due process and respect for fair trial guarantees".
Singapore said on Friday that people who are sentenced to capital punishment here are accorded full due process under the law.
Tangaraju was tried in the High Court and convicted of abetting the trafficking of about 1kg of cannabis before being sentenced to capital punishment. His appeal against his conviction and sentence was later dismissed by the Court of Appeal.
"Throughout the process, Tangaraju had access to legal counsel," said Singapore's Permanent Mission to the UN.
Singapore's law provides for the death penalty if the amount of cannabis trafficked is more than 500g. Tangaraju, a Singaporean, had his capital sentence carried out on Wednesday morning. 
DETERRENT EFFECT OF DEATH PENALTY
The UN spokesperson said in the Apr 25 statement that the death penalty is ineffective as a deterrent.
"The death penalty is still being used in a small number of countries, largely because of the myth that it deters crime," said the spokesperson, Ravina Shamdasani.
"We call on the Singapore government to adopt a formal moratorium on executions for drug-related offences and to ensure the right to a fair trial for all defendants in line with its international obligations," she added.
In response, Singapore said that capital punishment has proven to be a strong deterrent against serious crimes in the country. 
It cited the introduction of the death penalty for kidnapping in 1961. The average number of kidnapping cases fell from 29 per year between 1958 and 1960 to two or fewer cases annually in all but two years since 1961.
Capital punishment was also introduced for firearms offences in 1973. A similar decline in the number of such offences immediately followed this move. "Today, firearms offences are very rare in Singapore," said the mission. 
It added that when it comes to drug trafficking, the death penalty has also had a strong deterrent effect.
"When mandatory capital punishment was introduced in 1990 for the trafficking of opium, the average net weight of opium trafficked into Singapore in the four-year period that followed fell drastically by 66 per cent from the four-year period that had preceded its introduction," said the mission.
It also cited a study conducted by the Ministry of Home Affairs (MHA) in 2018 which found a very high level of awareness of capital punishment among convicted drug traffickers, influencing their drug trafficking behaviour. 
According to a separate study in 2021 which surveyed more than 7,200 people from countries in the region from which most of the drug traffickers arrested by Singapore originate, a majority of them believed capital punishment makes people not want to traffic substantial amounts of drugs into Singapore.
A majority also believed that capital punishment is more effective than life imprisonment in discouraging people from trafficking drugs into Singapore, according to the study.
The use of drugs has been linked to a host of social, economic and health-related issues, including increased crime rates, lower productivity and a greater burden on healthcare resources, said Singapore Permanent Mission.
"Singapore cannot afford such a high cost to our society and our people," it added.
"We shall continue to implement evidence-based measures that have worked well for us in the fight against drugs."