6 new Thomson-East Coast Line stations open on Aug 28, trains every 5 minutes at peak hours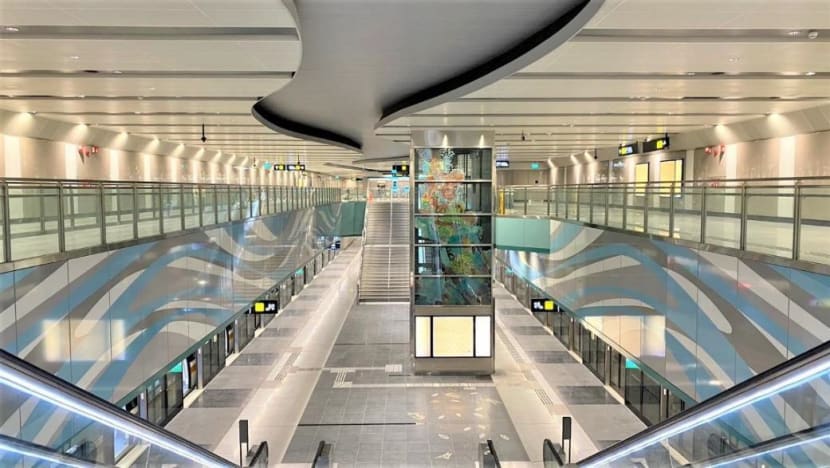 SINGAPORE: Commuters on the Thomson-East Coast Line will experience trains arriving every five minutes during peak hours, when the second stage of the MRT line opens on Saturday (Aug 28), the Land Transport Authority (LTA) said on Friday.
The second phase of the Thomson-East Coast Line spans 13km and comprises six stations: Springleaf, Lentor, Mayflower, Bright Hill, Upper Thomson and Caldecott. 
The three currently operational stations on the Thomson-East Coast Line - Woodlands, Woodlands North and Woodlands South - opened to the public in January last year.
"With the opening of (the second stage), 100,000 households will be within a 10-minute walk from a (Thomson-East Coast Line) station," said LTA.
"This includes residents in the Thomson area who were previously not served directly by a rail line."
An opening ceremony was held on Friday at Mayflower station, with Senior Minister and Coordinating Minister for National Security Teo Chee Hean, Minister for Transport S Iswaran as well as advisers and representatives in attendance. 
Senior Minister of State for Transport Amy Khor and Senior Parliamentary Secretary for Transport Baey Yam Keng joined the ceremony virtually from Springleaf station.
INCREASED CONNECTIVITY, SHORTER JOURNEYS
The trains will run from Woodlands North to Caldecott at frequencies of five minutes during peak hours and nine minutes during off-peak hours, LTA said in a factsheet.
The frequencies for both peak and off-peak hours will be reviewed as ridership increases, it added.
The line will also provide commuters with increased connectivity and shorter travelling time, said LTA.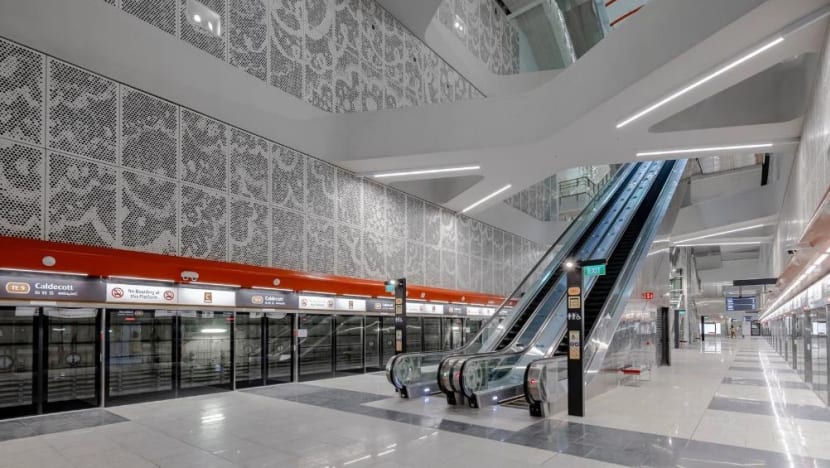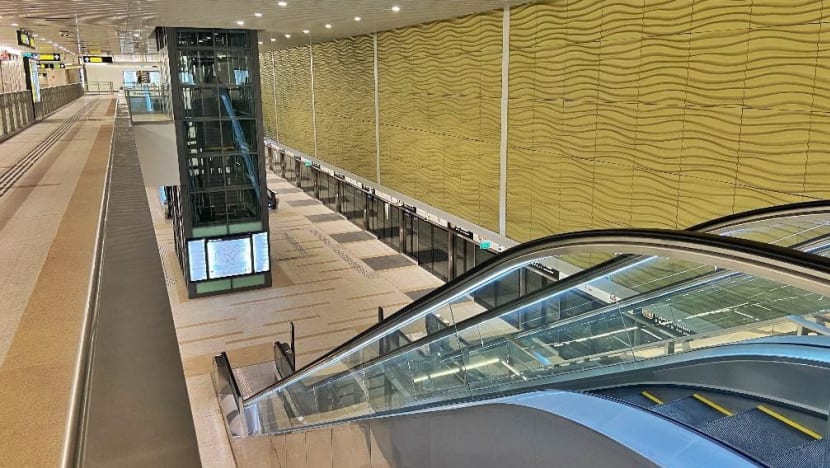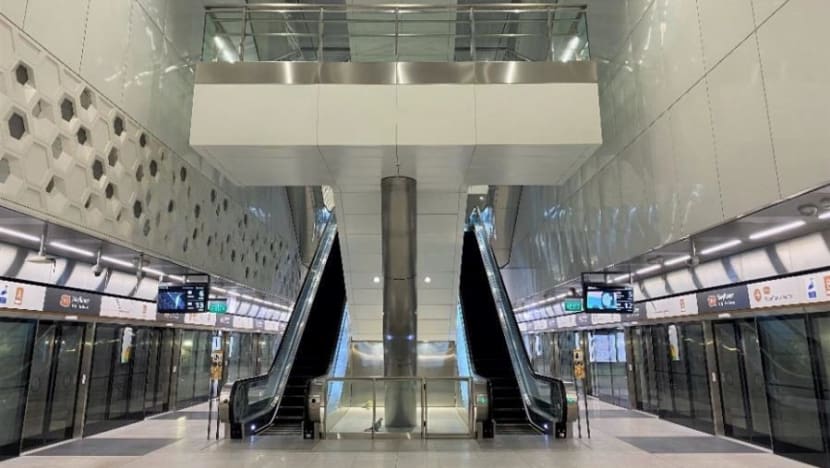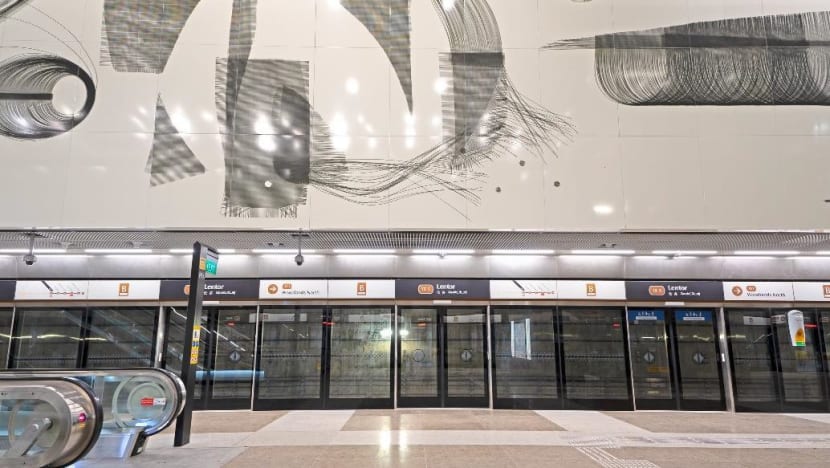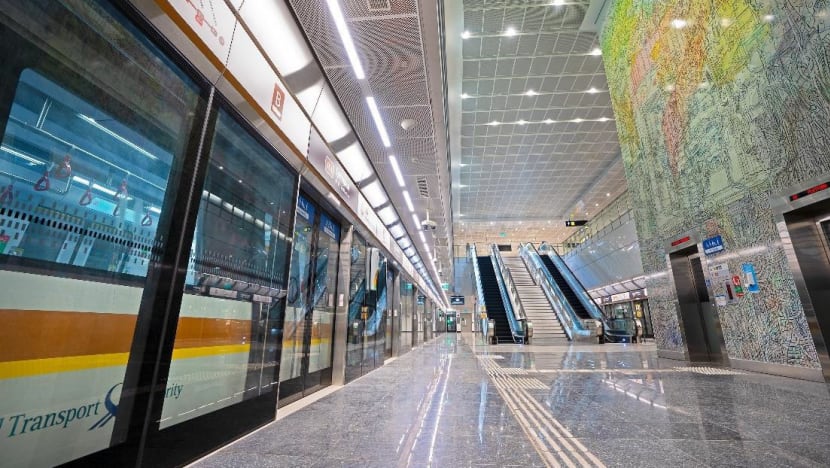 "With the new Caldecott station interchanging with the Circle Line, residents in the north will have more travelling options," LTA said. 
"We hope that with the increased rail connectivity, motorists will try out the new (second stage of the Thomson-East Coast Line) and experience the convenience of travelling by public transport more regularly," they added. 
"With more stages of (Thomson-East Coast Line) opening in the coming years, residents living along the (line) will have a faster and more direct option to travel towards the city centre via the train."
The Thomson-East Coast Line has multiple station entrances, said LTA, adding that features such as high colour contrast signs and lift buttons, lighting along handrails of staircases and platform seats with backrest and arm support cater to seniors and visually-impaired commuters.
The authorities added that they will also monitor bus services which travel along the same route as the Thomson-East Coast Line and make adjustments where necessary "to optimise the bus network and reallocate resources to other areas of need".