'Ugly' food gaining acceptance in Singapore but more education needed, businesses say
As Singapore works towards waste reduction targets, the rejection of imperfect food for cosmetic reasons remains a challenge.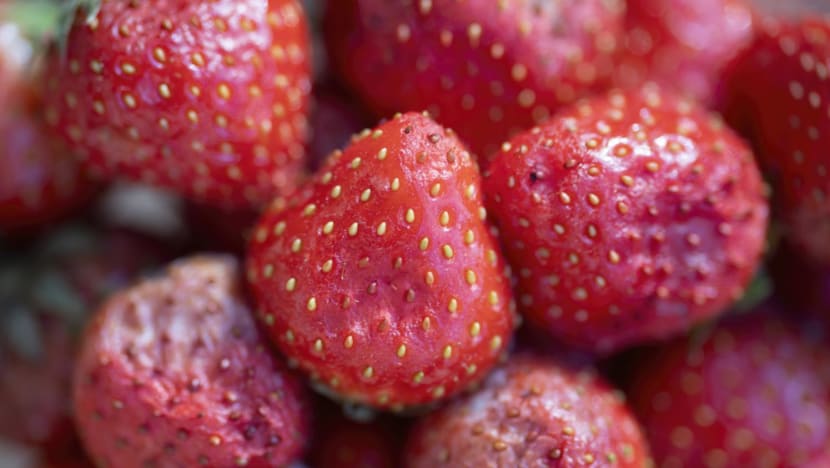 SINGAPORE: Ms Denise Wong was saddened when UglyFood, a local online grocer selling blemished and surplus produce, announced its closure earlier this month.
"There isn't a replacement (because) the whole concept is that we are saving food that would otherwise be discarded," said Ms Wong.
She used to patronise UglyFood on a weekly or fortnightly basis, and cited the variety of produce and "really good deals" as reasons for her support.
"(It was) good to know the food wasn't being dumped," said Ms Wong, who would plan meals around the deals on offer and supplement with groceries from other shops.
UglyFood, which started in 2016 as a school project, said on social media that it was winding up as it was "unable to raise the funds required to grow further".
Co-founder Augustine Tan declined to elaborate on the challenges the business was facing when approached by CNA.
The company's closure raises questions about how far consumers in Singapore are willing to accept imperfect foods, which could help to reduce food waste from products rejected for cosmetic reasons.
UglyFood had a stated mission of reducing food waste, which is one of Singapore's largest waste streams, with 817,000 tonnes generated in 2021.
The Government is targeting a 30 per cent reduction in the amount of waste sent to landfill by 2030. Food waste accounts for about 12 per cent of total waste generated in Singapore, according to the National Environment Agency.
CONSUMER EXPECTATIONS
UglyFood customer Shireen Lim said she had no issues with receiving blemished fruits because "that was normally stated upfront on their website when a particular item is likely to come with some issues".
She liked being able to get fruits that were "generally in good condition", but at a lower price than at supermarkets.
"For example in a large punnet of strawberries there might be one or two damaged or overripe but the rest would be fine, yet the price could be substantially lower," she said.
Ms Lim, an avid baker, said a slightly bruised apple could also work well in a pie if she cut the fruit up and removed the damaged part.
"I liked that I was helping to reduce food waste and also saving a little money," she added.
But such consumers may still be in the minority.
Mr Preston Wong, co-founder of tech start-up Treatsure, said he believes Singapore has "not yet reached a level societally where we can all embrace" imperfect foods.
Through its mobile app, Treatsure enables customers to purchase blemished and surplus food products. It also has a buffet-in-a-box service allowing customers to take away excess food from buffets.
Mr Wong said that for the community of users on Treatsure, "the exteriors are just superficial, it's the interior that matters" and whether the food is safe for consumption.
But anecdotally, he has observed that many people in Singapore still regard imperfect food as less than ideal.
"The businesses take the cue from the consumers. Consumers have high expectations of their foodstuff," he said.
Mr Wong said that acceptance of imperfections appears to be higher for packaged foods, as consumers can attribute dents in packaging to handling during the packing or transportation process.
In contrast, spots on fruit are taken as signs of spoilage even though that may not be the case, he said.
There also appears to be a gap in understanding how the rejection of imperfect foods contributes to food waste, added Mr Wong.
"As a consumer, we don't know, behind the scenes, the cosmetic filtering processes of say, a distributor or a supermarket. We don't see that."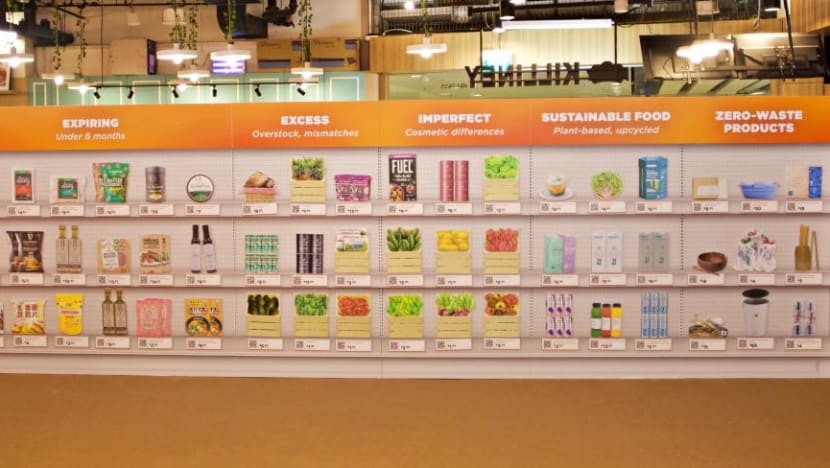 "UPCYCLED" FOOD WASTE
Another segment of the market is involved in food waste valorisation, or the conversion of food waste and by-products into higher-value products.
UglyDuck Cafe owner Ong Weiquan has found the added step of processing imperfect produce for the buyer to be necessary.
While the cafe initially stocked fresh, unprocessed blemished produce, he reduced the inventory after finding that it was difficult to get them sold.
If the blemished produce is sold unprocessed, consumers have "more pushback" against it and their perceived value of the food is "way, way lower", with expectations that it will be very cheap or even free, he said.
Mr Ong opened UglyDuck Cafe in late 2021 as a way to make use of the blemished and surplus fruit offered by vendors supplying his juice company Gorilla Press.
An example of a product the cafe sells is a coconut shake using flesh from the fruit that would typically be discarded after coconut water has been extracted.
He said that patrons who come to the cafe for food waste and sustainability reasons are outliers.
The majority of diners are "pretty indifferent" that imperfect ingredients are used, and are more concerned with how the dishes and drinks taste, he said.
Another business, Crust Group, brews beer from surplus bread that has not been used or sold, and also uses surplus ingredients like fruit peels and stale coffee grounds.
A company spokesperson told CNA that customers were surprised at what it was doing, saying: "When we first launched, people didn't totally understand what we were doing.
"They were confused about food waste and food loss and thought that we were taking food that had been consumed or used by others and turning it into beer."
Crust Group also contended with perceptions that a beer made from "upcycled" ingredients would not taste good, or would not actually taste like beer.
"Now that we are three years plus in the market, more people gradually understand that we are using surplus food and perceptions have changed," said the spokesperson.
INVESTMENT LANDSCAPE
Several UglyFood customers, reacting to the closure on social media, had asked if the company would be open to crowdfunding.
Mr Tan, the founder, told CNA that he would consider crowdfunding only if "viable strategic partners" came on board.
Treatsure's Mr Wong said that investors' understanding of the potential of food waste companies still appears to trail behind in Asia compared with the West.
"It does seem that they're trailing behind in ... that understanding of the potential impact if a company could scale similarly in terms of what our peers in Europe have done."
He pointed to other tech platforms aimed at reducing food waste in Europe and North America, such as Copenhagen-based Too Good to Go and London-based Olio.
"It's still quite a niche and selective group that we're talking about," Mr Wong said of Asia's investors in food waste companies.
But he also pointed out that there were "encouraging signs". Last year, venture capital firm Quest Ventures came on board as an investor with Treatsure.
"There are investors who are looking at this opportunity, because food waste is quite a significant opportunity. It's just (a matter of) the model in which the business operates," he said.
In Crust Group's experience, the need for more education on the business opportunities in food waste "depends on the investors".
"For investors that are not so familiar with the upcycling or food-tech industry, more explanation has to be done to let them understand the business better," said the spokesperson.
Another possibility lies with local supermarket chains, some of which, such as Cold Storage, Giant and NTUC FairPrice, have started bundling imperfect produce for sale in stores.
FairPrice offers S$2 bags of imperfect produce at all its stores islandwide. The bags can contain apples, oranges, bananas, pears, lemons and more, a FairPrice spokesperson said.
The initiative has enabled FairPrice to save about 1,033 tonnes of fruits from going to waste in 2021, the spokesperson added.
Cold Storage and Giant will mark down blemished produce at a discount to reduce food wastage where possible, said a spokesperson from parent company DFI Retail Group.
In a collaboration with Crust Group, surplus bread from CS Fresh is also brewed into beer that is sold at some Cold Storage and CS Fresh outlets.
Mr Wong noted that Treatsure does not work directly with supermarkets, but does stock products that may have been rejected or returned from some supermarkets, through its suppliers.
The question remains as to whether supermarkets would be open to working with third-party vendors to drive the food waste reduction eco-system, he said.