UOB joins local banks in raising interest rates for savings accounts
UOB's move comes on the heels of a similar announcement by OCBC this week amid a rising interest rate environment.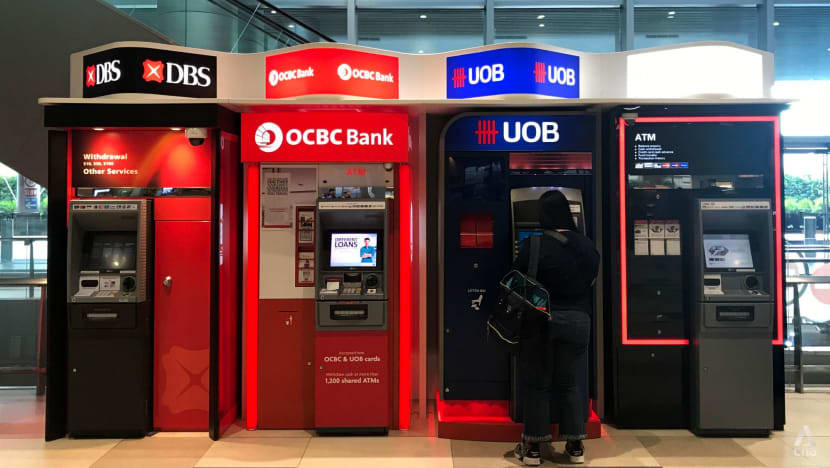 SINGAPORE: United Overseas Bank (UOB) will be raising interest rates for its flagship savings account from Thursday (Sep 1), making it the latest local bank to do so amid an environment of rising rates.
Singapore's third-largest bank will raise rates on its UOB One account – a move that will help customers reduce the "inflationary impact on their hard-earned savings", it said. 
The UOB One account offers customers tiered interest rates that are stepped up as customers grow their account balance, while spending a minimum of S$500 on select credit and debit cards and conducting other transactions.
With the latest move, account holders will be able to earn a maximum rate of 3.6 per cent on balances above S$75,000 and up to S$100,000, while meeting the minimum card spend and crediting their salary to UOB. This is up from a 3 per cent promotional rate introduced this month.
Those who meet the minimum card spend and perform three GIRO transactions in a month will also see higher interest rates.
Interest earned on the first S$15,000 will be raised to 0.75 per cent per annum, from the current 0.5 per cent.
Interest earned on the next three tiers of S$15,000 will go up to 0.8 per cent, 0.85 per cent and 0.9 per cent respectively. There are no changes to interest rates under this category for balances above S$60,000.
There will also be no changes to interest payouts for those that meet the single criteria of spending the minimum sum on selected cards.
UOB One Account interest rates from Sep 1:
|   | Min S$500 card spend | S$500 card spend + 3 GIROs | S$500 card spend + min S$1,600 salary |
| --- | --- | --- | --- |
| First S$15,000 | 0.25% | 0.75% | 1.4% |
| Next S$15,000 | 0.25% | 0.80% | 1.4% |
| Next S$15,000 | 0.25% | 0.85% | 1.5% |
| Next S$15,000 | 0.25% | 0.90% | 1.5% |
| Next S$15,000 | 0.25% | 2.5% | 2.5% |
| Next S$25,000 | 0.05% | 0.05% | 3.6% |
(Source: UOB)
UOB said its customers can easily track card spending, as well as the number of GIRO transactions and salary credited through the bank's app.
"The (app's) tracker helps customers to optimise their banking transactions to earn more interest on their UOB One Account balances. We also serve our customers Insights card to alert them on how they can reach the next level and earn more interest," said the bank's head of group personal financial services Jacquelyn Tan.
"We want to ensure that our customers are able to achieve the best possible interest rates that are available to them."
UOB's move comes on the heels of a similar announcement by Oversea-Chinese Banking Corp (OCBC) this week.
OCBC on Tuesday said it would be raising the interest rates on its flagship 360 savings account from Thursday, allowing customers to earn interest of up to 4.05 per cent per annum on the first S$100,000 of their account balances.
Previously, account holders could earn a maximum of 2.38 per cent a year of interest on balances of up to S$75,000.
The bank also said it would reinstate a bonus interest category, which would allow customers to earn an additional 0.35 per cent a year of bonus interest for spending at least S$500 on their OCBC 365 credit card.
It had halted this bonus interest in 2020, given the prolonged low interest rate environment then and an uncertain environment due to the COVID-19 pandemic.
"In a rising interest rate environment, we want to reward our OCBC 360 account customers for their savings and banking behaviours, and for doing more with us, to enable them to grow their wealth and savings," said Ms Tan Siew Lee, the bank's head of wealth management in Singapore.
She added that the reinstatement of the bonus category also marked "a tighter integration" between the OCBC 360 Account and the OCBC 365 credit card. These are the bank's flagship products, with one in four 360 account holders having a 365 credit card, according to Ms Tan.
DBS Bank, Singapore's largest lender, has increased rates for its signature Multiplier account earlier this month, up to as much as 3.5 per cent on savings of up to S$100,000.
Like those offered by other local banks, the Multiplier account offers tiered interest rates based on customers' account balances. Interest rates go up when customers conduct more transactions with the bank in eligible categories, such as crediting one's salary to DBS, spending with the bank's credit or debit cards, and investments.