Upcycled soap: Discarded bars given new lease of life and donated to the less fortunate
There's a cleaner and greener way to make a difference - one bar of soap at a time.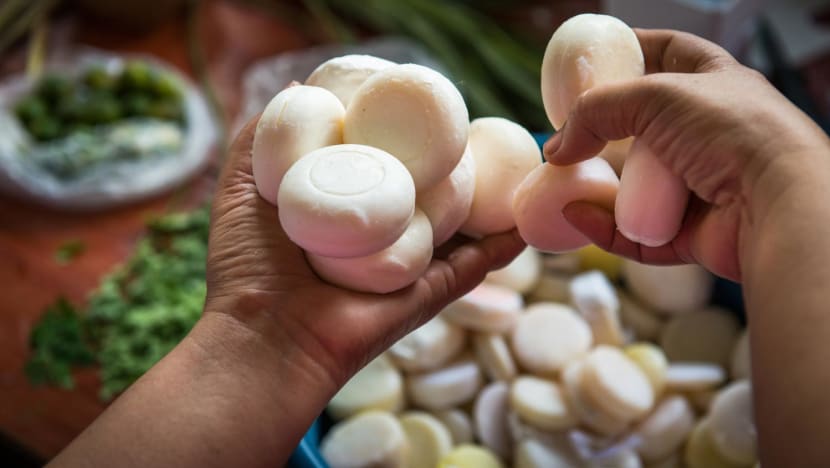 SINGAPORE: Handwashing with soap is something many of us take for granted. 
Although it is one of the most cost-effective ways to curb the spread of disease and illness, not all have equal access to this daily necessity. And very often, this hygiene essential is thrown away before it is completely used. 
To reduce wastage and ensure all communities have access to soap, some social enterprises and businesses have partnered with organisations to process these discarded scraps - helping to make a difference one upcycled bar at a time. 
One such initiative is Soap for Hope, started by hygiene company Diversey in 2013.
The social enterprise told CNA that it has diverted about 3,800 tonnes of soap from landfills across the globe and converted these into 31.6 million bars. 
It first collects discarded bars from hotels before scraping them to remove impurities such as hair and debris.
The soap is then cut into smaller pieces and then sanitised using Diversey's proprietary food-grade sanitiser, said Soap for Hope founder, Mr Stefan Phang.
The sanitised soap pieces are next pressed into bricks, dried and then cut into individual bars ready for distribution.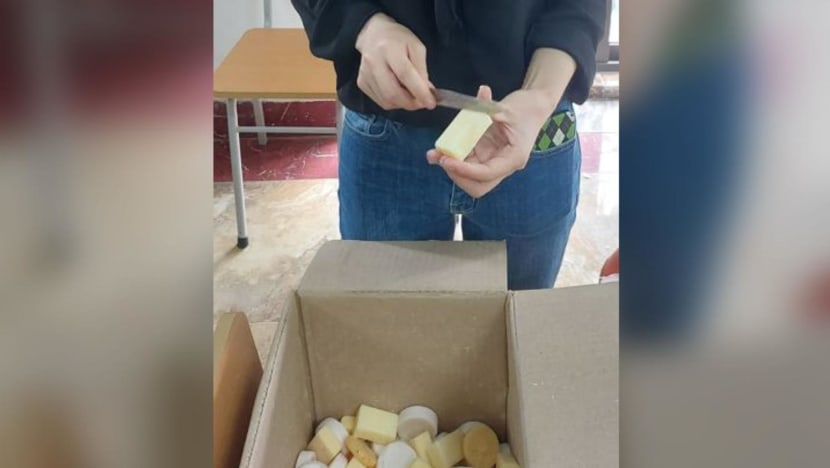 When asked about the cleanliness of upcycled soap, Mr Phang said: "Soap, by itself, is self-cleaning. No microbes can grow on the soap surface. After scraping, the soap is 99.99 per cent sterile and when required by local authorities we have done tests to demonstrate that the reprocessed soaps are clean and hygienic."
In Singapore, the organisation has collaborated with 19 hotel partners. 
Since participating in the initiative, Hotel Conrad Centennial has recycled all used guest soap bars. This year alone, more than 229kg of soap was saved from the trash. 
"In a world where many die due to lack of access to basic sanitation, we are happy that we are able to turn guest room waste into life-saving treasures," Mr Mike Williamson, General Manager of Hotel Conrad Centennial told CNA.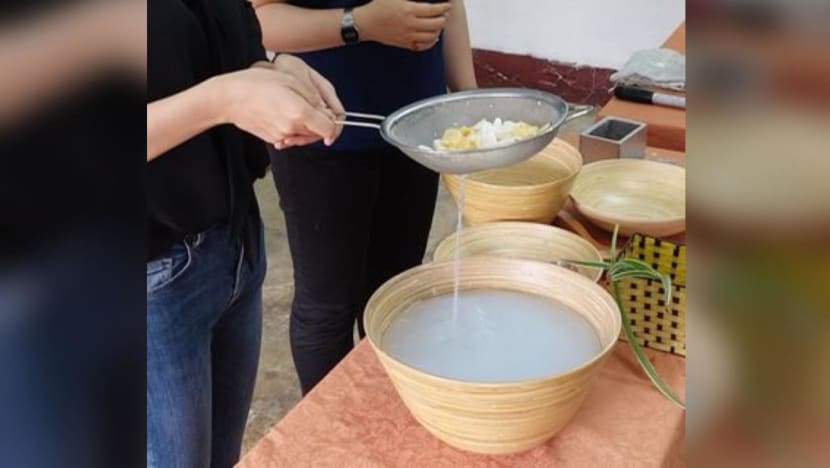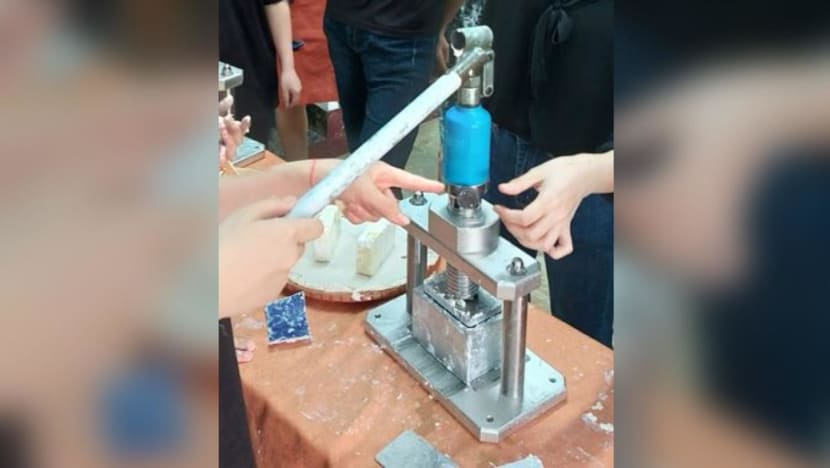 Over at Hotel Jen Singapore Orchardgateway by Shangri-La, the housekeeping department collects the used bars and hands them over to Soap for Hope for upcycling a few times a year, depending on the collection quantity.
With about 500 guest rooms, the hotel averaged about 1,500kg of used soap bars yearly prior to the COVID-19 shutdowns.
This translates to about 7,000 to 10,000 new soap bars for distribution, going to recipients like migrant workers, low-income families and nursing homes. 
"This initiative shows me that the community cares. It also highlighted the importance of keeping ourselves and our families safe during COVID-19 by washing our hands frequently and regularly," said Neo Hock Ann, a resident at Tung Ling Community Service.
"PERFECTLY GOOD FOR USE"
It is not only hotels that are on board. Organisations have also been working with major fragrance manufacturers to distribute soap to those in need.  
Besides recycling used soap bars, Soap Cycling Singapore also collects sample bars that are about to be discarded by major fragrance manufacturers and artisanal soap makers.
"These samples are untouched and perfectly good for use. We help to divert these fit-for-use bars away from the landfills or incinerators and put them in the hands of those who need it," said Jacqueline Tan, partnerships manager of Soap Cycling Singapore. 
"Bar soap is generally self-preserving, and cleans by physically washing away dirt and microorganisms. Compounds called surfactants in bar soap work to remove germs and dirt as soon as it comes into contact with water," she added. 
At Takasago International, soap trial samples are usually thrown away at the end of each project. To reduce waste, the company started sending soap trial samples every one to two months.
About 10kg to 15kg of soap bars have been donated each month, said Priscilla Fun, Evaluator of Takasago International. 
The soap bars are then delivered to communities in need with the help of non-governmental organisations (NGO).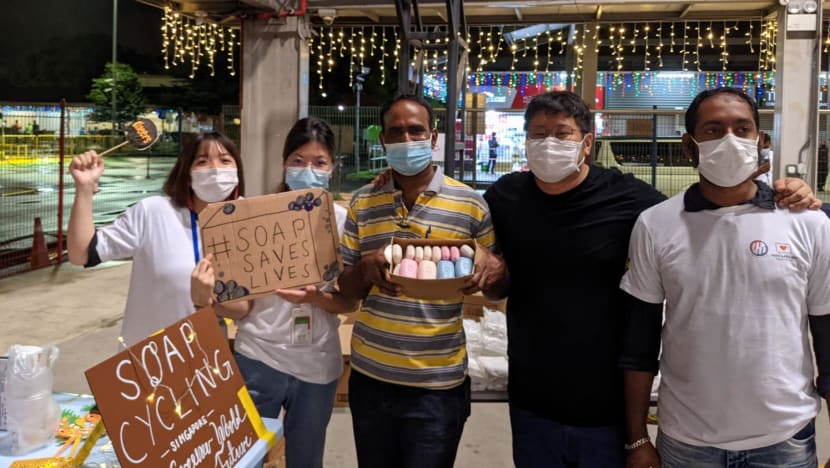 Local charities and community groups that distribute the bars to rental flats and low-income groups said the soap comes in useful as it is a basic necessity. 
SG Accident Help Centre, a non-profit that provides care for injured Singaporeans and migrant workers, also shared that such donations help their beneficiaries save on expenses. 
Soap Cycling Singapore partnered with migrant worker NGOs to distribute the upcycled soap at the height of the COVID-19 pandemic in 2020. 
"No one really pays attention to something simple like soap in a rich country like Singapore but just imagine if you were stuck in the workers' dormitories or somewhere without proper access to soap, and all the health problems that will bring," a migrant worker told CNA via a Soap Cycling Singapore representative. 
Since its launch in 2017, Soap Cycling Singapore has distributed about 138,000 bars.